Has the apocalypse already begun in Oregon? According to the latest at OregonLive, traffic has already slowed to a crawl and gas stations are slammed in Central Oregon today as the first wave of eclipse watchers have poured into Oregon for a musical festival near Prineville.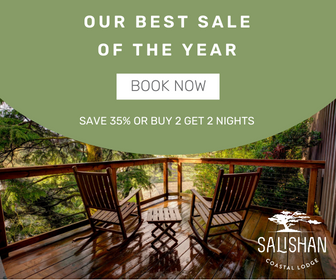 The five-day music festival, Symbiosis Gathering in Big Summit Prairie is expected to have around 30,000 people attending in Big Summit Prairie. Early entree passes are said to have allowed those showing to arrive starting at noon on Wednesday.
"We're the last town that people would go through to arrive at that event," Casey Kaiser, executive director of the Prineville and Crook County Chamber of Commerce, said. "That's what we believed was reflected this morning."
NO GAS ⛽️: Some #Inbend gas stations are out of gas/diesel. Other stations are seeing long lines. #OReclipse #SolarEclipse2017 #KTVZEclipse pic.twitter.com/EuxFIboxAR

— Pedro Quintana (@PedroKTVZ) August 17, 2017
Kaiser suspects business at fueling stations and local grocery stores were made up ofvisitorss and residents stocking up and preparing for larger crowds expected through the coming weekend.
According to officials in both Crook County and Kaiser, traffic has surged throughout the morning and afternoon but leveled off around 4 pm. TripCheck was showing delays of at least 20 minutes or more on highways 26 and 126 in the area during the early afternoon.
According to Kaiser, gas stations in the area prepared ahead, ordering 20 percent more fuel than they normally would for a busy holiday weekend. At this time, Madras Chamber of Commerce Executive Director Joe Krenowicz reports to OregonLive that while gas stations were definitely busier than usual, there were no shortages at this time.
The news reports Bend has been hit harder, as some stations ran completely dry of regular unleaded earlier in the day. By afternoon, tankers had arrived to replenish the pumps. With the first wave of eclipse chasers arriving in Central Oregon on Wednesday, Madras expects up to 100,000 to arrive in the town of 6,500 by Monday.
Traffic will be ridiculous and wireless networks are expected to be choked for much of the weekend which is even prompting major wireless carriers to truck in cell towers to handle the additional load on the network.
And it's not just central Oregon, towns on the Oregon Coast are also expected to be slammed with visitors, although crowds aren't expected to flood in until Thursday.
According to an attendant at the Quick Mark in Lincoln City, traffic was "pretty crazy" early Wednesday, although gas stations and grocery stores handled the surge well.