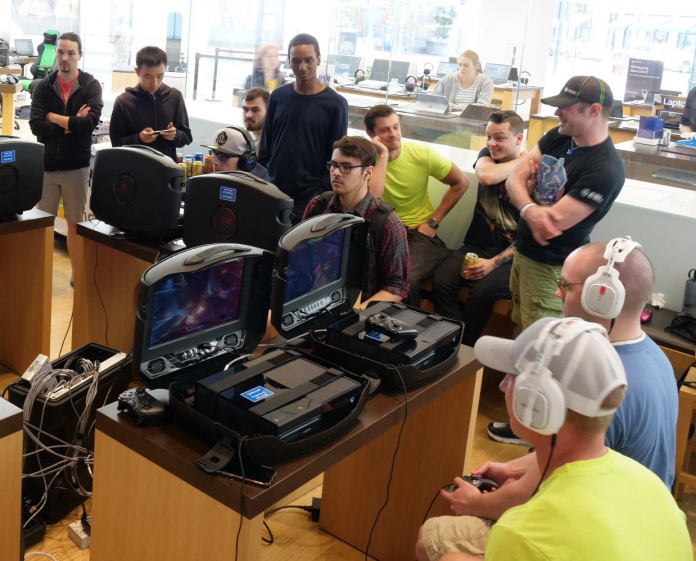 Last updated on November 1st, 2017 at 05:04 pm
Back in July, Microsoft and 343 Industries announced their partnership to bring competitive Halo to Microsoft stores around the nation, including to the Pioneer Place store right here in Portland. Watch the announcement trailer below:
The first event in the series, a Free-for-All tournament on Sunday, August 6, was a great success at Pioneer Place.
The solid turnout included amateur competitive players from the Portland, Salem, and Vancouver areas, casual fans who wanted to test their mettle, and nationally known Halo personalities David "Claws" Johnson, co-owner of former Halo Pro League team Oxygen Supremacy, and Matthew "DJ Blue PDX" Beasley, executive producer of GrifballHub.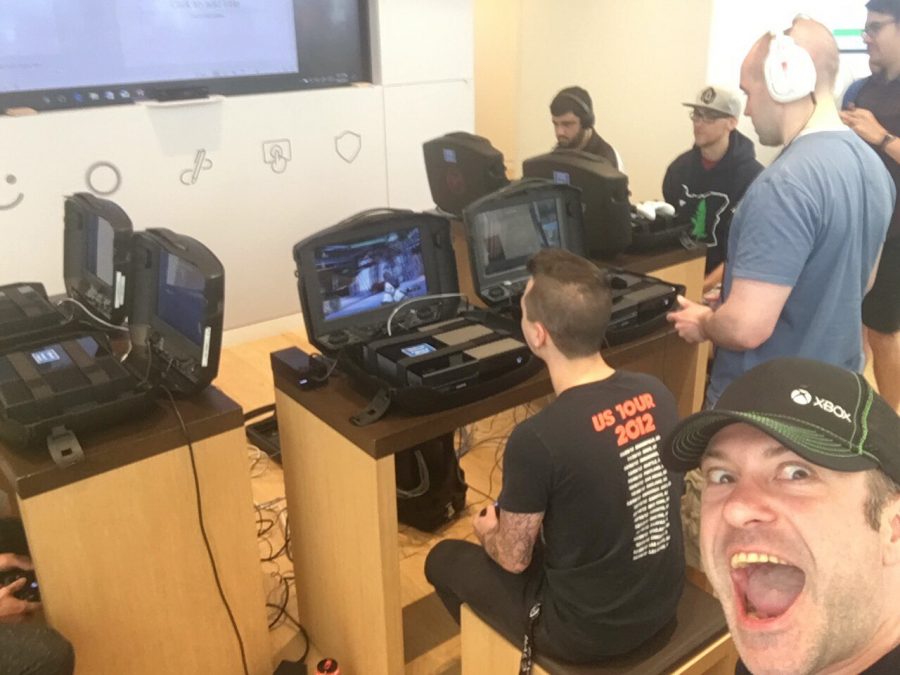 The competition atmosphere was both fierce and friendly, as players talked a little trash, high-fived each other over awesome plays, and, yes, got a little sweaty.
After four grueling preliminary rounds and one explosive championship, onlookers left with new friends and players left with new partners for September 3rd's Team Doubles tournament, which will again be held at the Pioneer Place store.
We'll do our best to keep you updated as more local eSports happen here in Portland, Oregon, but for the latest and fastest Halo 5 news be sure to follow Halo and HCS on Twitter!