Oregonian Mixed Martial Arts fighter Cris "Sunshine" Williams has proven himself a rising star among athletes in his full-contact sport that combines wresting, boxing, kick boxing, jiu jitsu, and other styles of combat sports. With an 8-0 record in only nine months as an amateur and two more wins already as a pro, he shows no signs of slowing down.
Southern Oregon Beginnings
Williams got his start as an amateur fighter after only two years of training, when he joined a gym following a post-high-school move to Southern Oregon. He moved to the Portland area when he was ready to compete on the amateur level.
Rocket-Fueled Progress
Working with Bellator MMA fighter Chael Sonnen and MMA fighter Ed Herman, along with Brazilian jiu jitsu black belt Fabiano Scherner, Williams quickly learned the ropes and honed his fighting skills to eight straight wins. He did this in only nine months—much faster than most MMA fighters usually do—and at such a young age, that he wasn't able to go pro officially until he had compiled a lengthy heft of documentation proving his experience and age.
His next bout is coming soon to the Rumble at the Roseland in Portland on July 22. There he faces Dylan Atkinson, a Portland-area pro fighter whose record currently stands at 4-3. Williams already has two wins against Atkinson's teammates. "I plan on winning this one too," says Williams about the upcoming fight.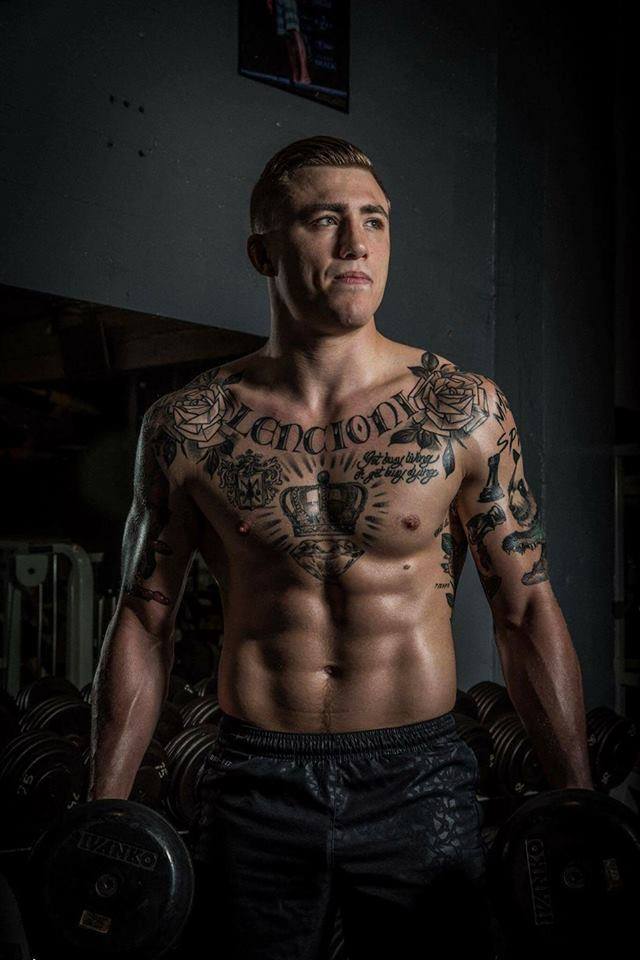 Entrepreneurial Focus
Endorsements don't always come easy, even for a winner. Rejection from endorsing companies is common in the sport and it took some getting used to. "Of the first 60 businesses I spoke to, 58 turned me down," Williams said. "Now I feel like I can approach anyone, and if they say no, it's not big deal. I just let it go and get some sushi."
Considering how quickly he's moved from trainee to amateur to a headline-making pro fighter, it's no wonder Williams is eyeing the future with money on his mind. His focus now is on developing his assets to build his brand. MMA as a sport has had some image issues in the past with dirty money and steroid use scandals. As the sport becomes more popular, its image has far surpassed that of a human cock-fighting bout to a more polished and legitimized sport. Williams says fighters going forward need to embrace this image in their own branding and endorsements. "I like my brain and my body. I want to make sure I get paid for what they go through," he says.
Find tickets to see Oregon's hard-hitting hero at the Rumble at the Roseland on July 22 online here.