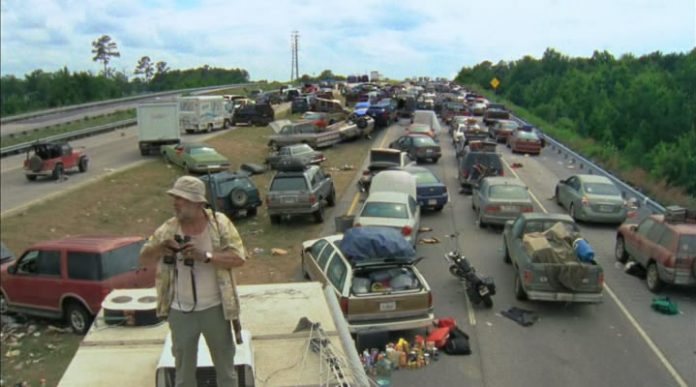 Last updated on July 30th, 2017 at 03:34 pm
With the coming solar eclipse starting in Oregon, August 21, Gov. Kate Brown has authorized the Oregon National Guard to deploy soldiers when all hell breaks loose. With Oregon expecting to draw 1 million visitors to the Beaver State during the height of summer travel, this makes complete sense.
According to OPB, there will be six aircrafts and around 150 soldiers and airmen deployed ahead of the eclipse weekend.

The director of public affairs with the Oregon Military Department has said the National Guard will be providing extra support to local and state agencies that have warned for weeks of the potential for squeezed resources and slow response times because of the influx of tourists.
"There is that unique capability that we are able to bring to the table, specifically with search and rescue and medevac capabilities," said Bomar.
With peak fire season coinciding with the solar eclipse, the National Guard will be there to help as well if needed. There is a heightened potential for fires during this time as those visiting Oregon are unfamiliar with our local fire conditions and restrictions.
Trying to dodge the chaos and feel safer at home? Just tune into the eclipse, as it will be televised and available via the internet.