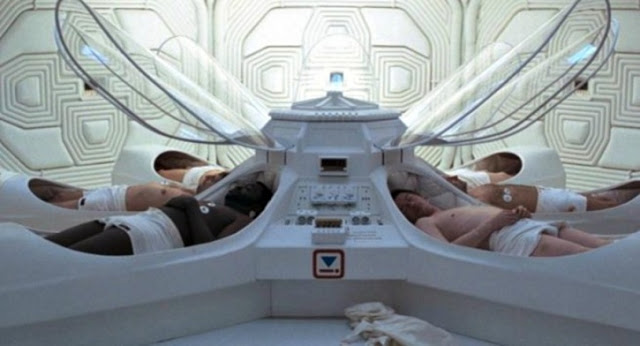 A story has recently been making the rounds claiming that NASA will pay participants $18,000 to lie in bed and smoke cannabis for two months. This story is indeed very much false. The claim was made after a few media outlets exaggerated the real story of a 2014 NASA study on the atrophy of bone and muscle mass over long-term space travel. At the end of the study, NASA would pay $18,000 for the trouble. Even worse: NO CANNABIS. While it may sound like an easy gig, participants reported frustration with moving, decreased flexibility, boredom, and hygiene issues.
While this cannabis and lying around study was completely fake, it does bring into question what cannabis studies are actually being done in the US right now.

Scheduling Issues
Cannabis is currently classified as a Schedule I drug in the US according to the Controlled Substances Act. Because of this, scientists who would like to study the medical effects of cannabis have to plow through a tangle of limiting red tape just to get samples from the one lab in the country they are allowed to use. Cannabis edibles and concentrates, commonly used by patients seeking medical relief without the harsh effects of smoke, can't even be studied because of this legal obstruction.
Many attempts at re-classifying cannabis have been made since 1972, but all so far have been unsuccessful. In this year alone, two resolutions have been introduced to Congress to change the classification of cannabis, and the American Legion petitioned the Trump administration to meet to discuss re- or de-scheduling cannabis so that more veterans can get the medicine they need to treat PTSD.
Good News on the Horizon
What IS being done, then? Here's a handful of interesting studies:
Researchers in Brazil and London have recently found that cannabidiol (CBD) may help treat people living with substance abuse and anxiety-related disorders.
An Australian study showed that a whopping 90% of epilepsy patients experienced reduced seizures after consuming cannabis.
A study published in February of this year indicates that cannabinoids may help treat people suffering from psoriasis.
Great news for baby boomers: German scientists studying the effects of THC on the brains of mice found that cannabis use may help improve brain function for aging human brains.
A Spanish study on CBD found that cannabidiol helps reduce alcohol consumption, motivation, and relapse in mice and may be useful in treating people living with alcoholism.
How to Get Answers to Your Medical Cannabis Questions
With all these findings from studies from this year alone, what are the unknown unknowns? With fierce advocacy and activism, and a whole lotta science, we can explore the potential of cannabis's medicinal uses.

Want to learn about how cannabis may help you with your medical needs? The Oregon Cannabis Growers' and Consumers' Fair is coming next month to the State Fairgrounds in Salem. The fair's "Canna Help You" exhibit will feature Oregon's first LIVE Q & A with physicians who have experience in medical cannabis. Visitors to the exhibit will have the chance to get all their questions about how THC, CBD, edibles, topical cannabis products, oils, and all things cannabis could be useful to treat different ailments.