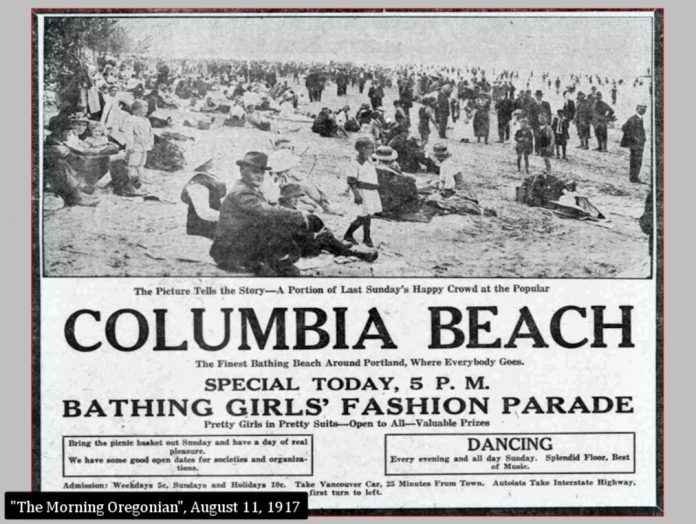 Last updated on January 2nd, 2022 at 01:07 pm
Jantzen Beach, Oregon is full of rich history. From 1916 to 1926, "Columbia Beach" was the best place in town. Operated by the Columbia Beach Amusement Company, this historic amusement park offered a swimming beach and camping at the east end of Tomahawk Island, which was once called "Sand Island" at the time.
Hayden Island's Storied Past
From the earliest parts of the 20th century, Hayden Island has been the site and destination for both excitement and relaxation for Portland locals, who ventured to its shores to swim, picnic, and enjoy themselves and each other. And it became the site of famous amusement parks, beginning with the Columbia Beach Amusement Park, where as many as 30,000 people in a day would come to enjoy a roller skating pavilion, a Ferris wheel, a motordome, and more until it closed in 1926.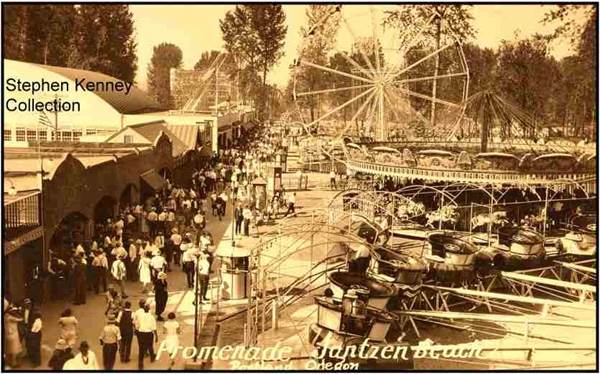 Hayden Island was also home to the "Million-Dollar Pleasure Paradise," Lotus Isle, which opened in 1930 and covered Tomahawk Isle, Hayden Island's 128-acre east end. Visitors to Lotus Isle would be greeted at the entrance by a 100-foot-tall neon Eiffel Tower sign on their way to enjoy the park's 40 rides.
Arguably the most famous park of Hayden Island's days of yore, which shares its name with the local shopping center – at which you can still ride the legendary C.W. Parker Merry-Go-Round – was the Jantzen Beach Amusement Park. By the time the park closed in 1970, it had entertained some 30 million visitors, who had come from far and wide to enjoy attractions such as the Golden Canopy Ballroom and the Big Dipper roller coaster.
Classic Island Life, Brought to the Modern Day
Peace, nature, and comfort – these three aspects that many would use to describe island life are at the core of Yacht Harbor life. Floating homes, marinas, small businesses, and more define Yacht Harbor's quiet streets and trails, and the tree-lined main street is the perfect place for a calm jog, bike ride, or stroll with your loved ones.
The newly-renovated Jantzen Beach Center brings renewed vim and vigor to Hayden Island and features some of Portland's most popular retailers and dining options including Best Buy, TJ Maxx, McMenamins, and Starbucks.
Meanwhile, Vancouver and its best restaurants are just across the river – restaurants such as Niche Wine Bar, Tommy O's Pacific Rim Bistr0, and McMenamins on the Columbia.
And when you're through enjoying all the modern-day excitement, you can return each day to your quiet riverfront room, and relax to the gentle sounds of the river rolling by.