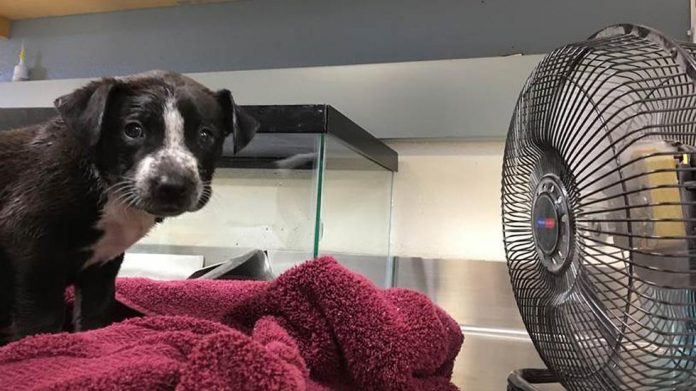 Last updated on September 17th, 2018 at 09:30 am
Brace yourselves Northwesterners, if there was ever a time to prepare and plan to stay as cool as humanly possible this week it's right now. According to weather reports, we are in for a blistering heat wave said to punish parts of Oregon and Washington with all-time record highs.
Seattle, with only three days of hitting triple digits in recorded history, could even hit a rare triple-digit high. As of now, The National Weather Service has already issued excessive heat watches and warnings from parts of western Washington to the Sacramento Valley of California.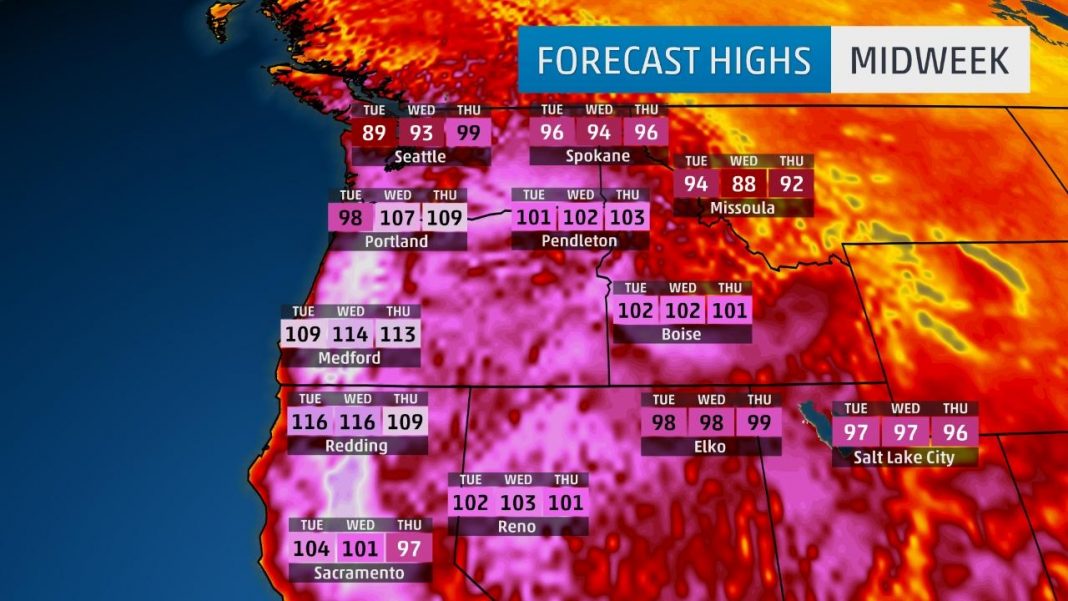 According to weather.com, The NWS office in Portland has warned this upcoming heat wave could be the city's strongest in eight years. Temperatures could be soaring as soon as Tuesday for parts of the Pacific Northwest, and the worst of the heat wave is predicted to occur Wednesday through Friday. As you can see, Medford could be reaching insane temperatures of 114 degrees.
In Portland alone, this heat wave is said to be only the 8th in 77 years featuring at least three consecutive days hitting triple-digit highs.
Roughly a handful of cities in the Northwest will flirt with their all-time record highs.
| | Current All-Time Record High | When it May Occur This Week |
| --- | --- | --- |
| Eugene, Oregon | 108 degrees (Aug. 9, 1981) | Wednesday |
| Medford, Oregon | 115 degrees (Jul. 20, 1946) | Wednesday and Thursday |
| Portland, Oregon | 107 degrees (most recently Aug. 10, 1981) | Wednesday and Thursday |
| Salem, Oregon | 108 degrees (most recently Aug. 9, 1981) | Wednesday and Thursday |
| Olympia, Washington | 104 degrees (most recently Jul. 29, 2009) | Thursday |
| Yakima, Washington | 110 degrees (Aug. 10, 1971) | Friday |
Cooler temperatures to come
We could see some heat relief slowly beginning to arrive west of the Cascades on Friday as a batch of slightly cooler temperatures reaches the Pacific coast, and that cooler air will make some headway inland on Saturday.
Heat wave explanation?
Due to a building ridge of high pressure aloft in the West, temperatures are climbing and pushing the jet stream well into BC.
Keep your pets cool
This blistering heat happening right now in the great Northwest is no joke, and for some people that means road trips and exploring the outdoors with family and friends – including furry companions. If your pet is traveling with you in your vehicle, keep their needs in mind as you plan your trip. Do not leave your pets unattended in your vehicle. The temperature inside your vehicle will quickly become much hotter than the temperature outside, and it can quickly be fatal. If your pet can't go with you, leave them at home where they will be safe, cool, and comfortable.
Here are some other things to keep in mind as you plan your summer road trips:
Ensure your pet is properly secured in your vehicle at all times
Always have fresh water available in the car for your pet
Take frequent breaks so both you and your pet have an opportunity to stretch your legs.
A few tips to beat the heat
Stay hydrated even if you don't feel thirsty, this is crucial.
Wearing light colored clothing will help keep your body cool.
If you must be outside, take breaks and find shade as much as possible.
Always "look before you lock" your vehicle to make sure you haven't left your kids or furry friends trapped in fatal temperatures.
Check up on your friends and neighbors that could potentially be more susceptible to summer heat.