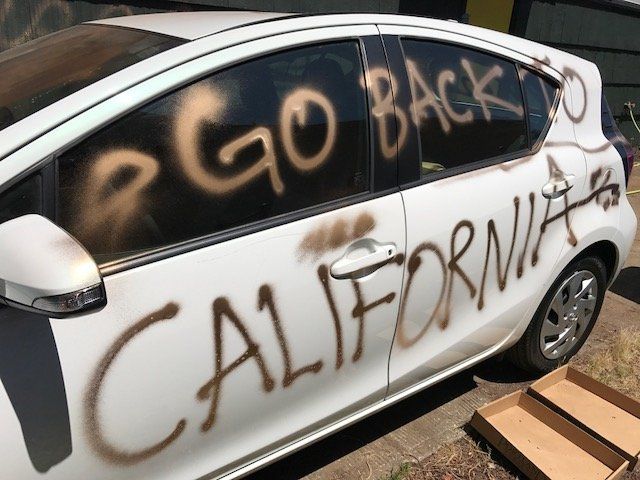 It's no secret that Oregonians get upset about Californians moving to Oregon — for decades Californians have been blamed for overpopulation in the Beaver State. A lot of folks feel California is the number one enemy for increased traffic and other problems in Oregon.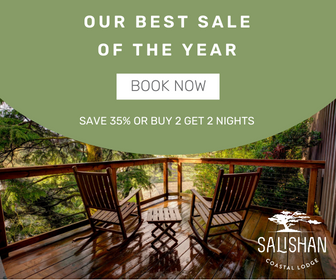 And it's nothing new, this goes back for decades. The 1970s the motto "Don't Californicate Oregon" was started by the zero-population growth movement known as the James G. Blaine Society.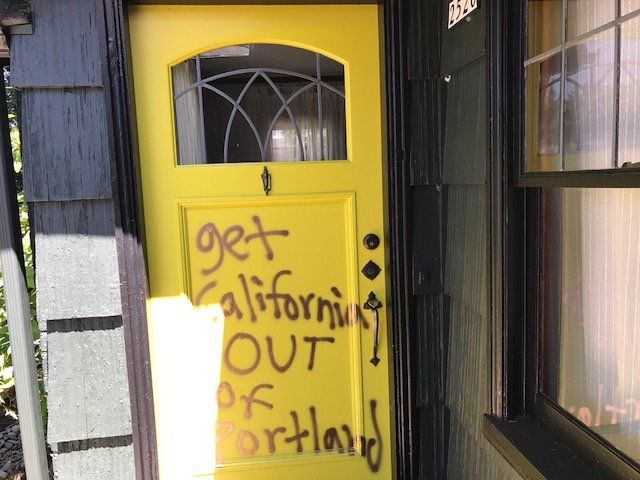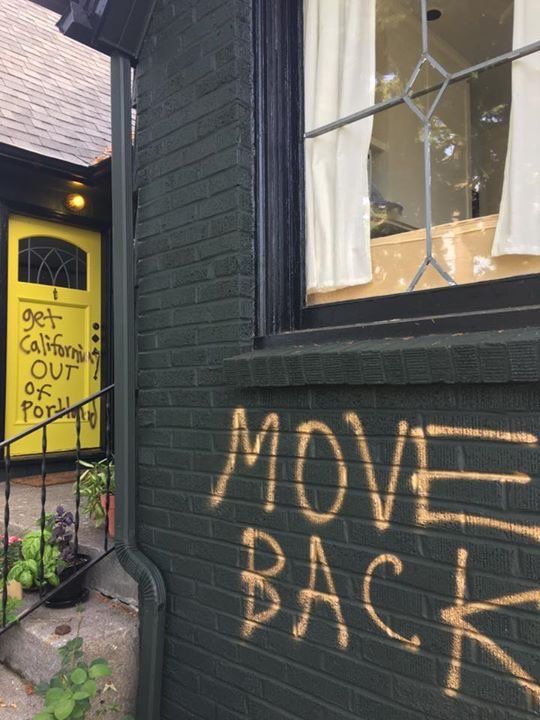 Rarely does the frustration get more serious, but this time it's gone too far. A California couple, Preston Page and Jessica Faraday uprooted their lives from Hollywood a few months ago and woke up Sunday to find their home and car spray-painted just hours after a confrontation with another driver.
"This house when we moved in was ugly cream and a dirt pile," Page said.
His fiancée Faraday chimed in and added that they have done "a lot of beautiful landscaping to make the house stand out."
Page, who works for Adidas,  is pretty sure the same person he yelled at for speeding down his street is the culprit, as the individual in turn yelled out, "Go back to fucking California!"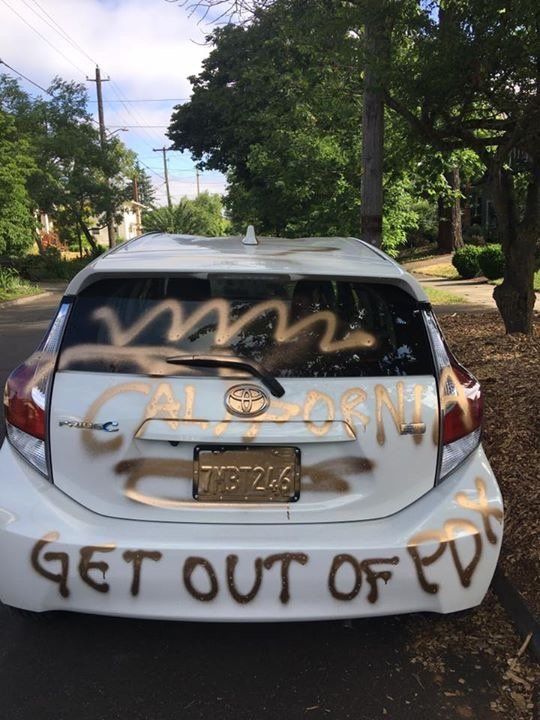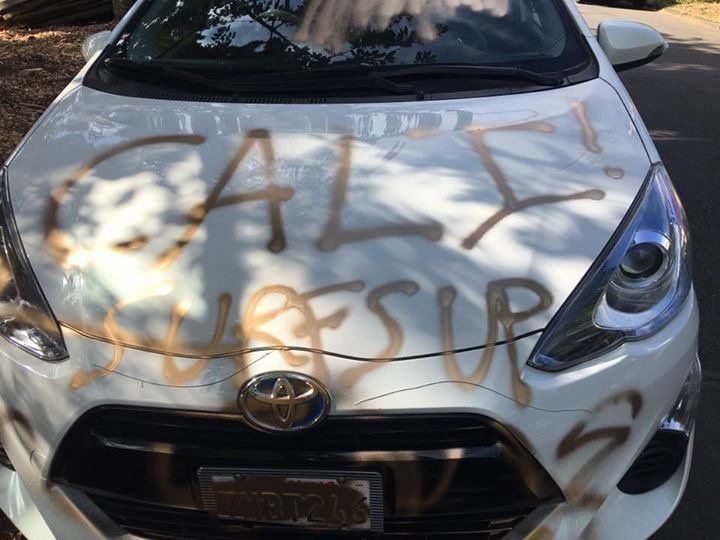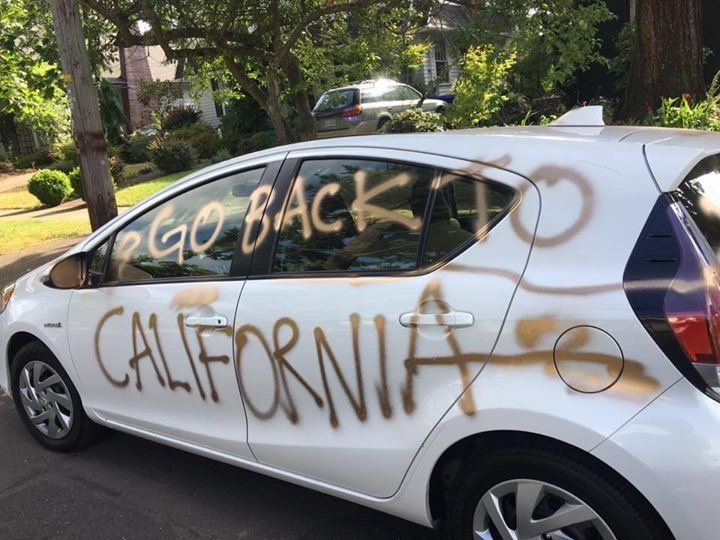 "Usually when you're upset with someone you have a conversation with them. Maybe it's heated, maybe it's not and you let it go, you don't dwell on things … I guess not this guy," Page said.
Since the incident, Page is invested around $700 into a new surveillance camera for his property. The vandalism appears to have happened around 2:15 a.m. on Sunday morning. Page's neighbor heard "a really loud metal-on-metal sound," according to Faraday.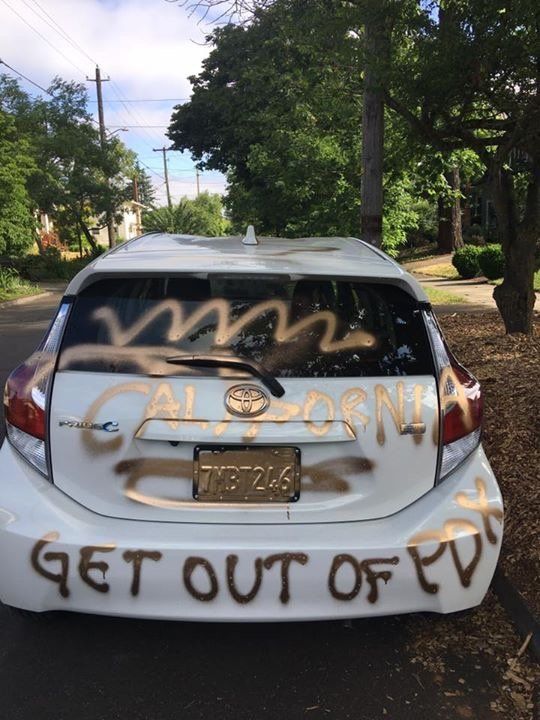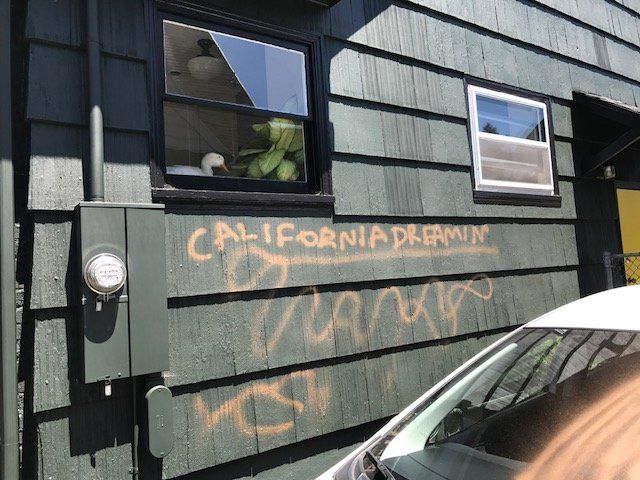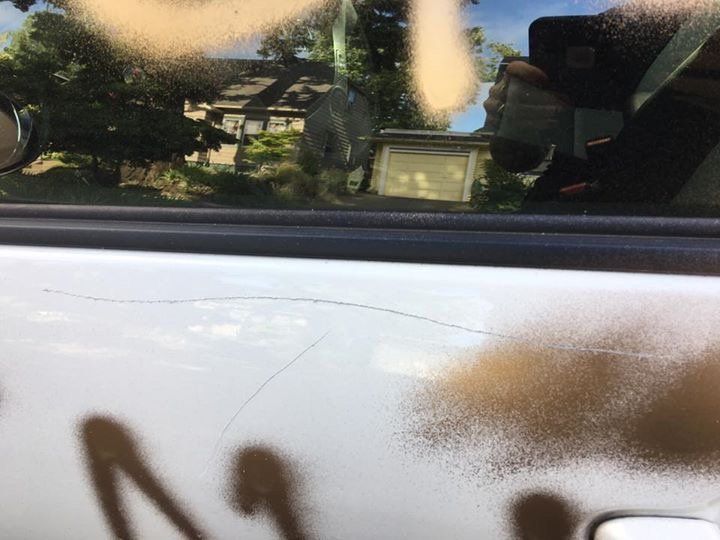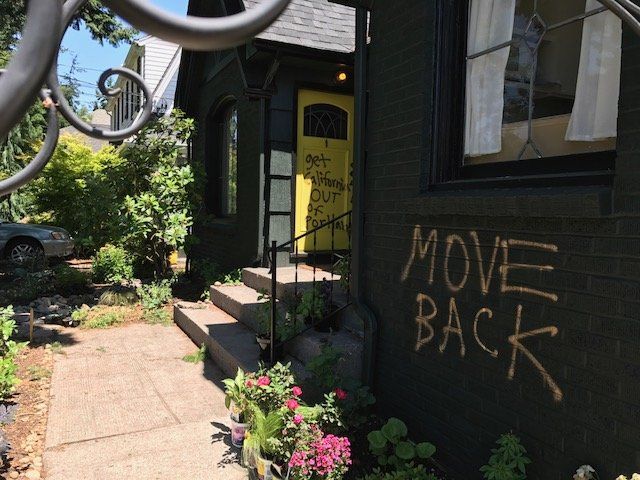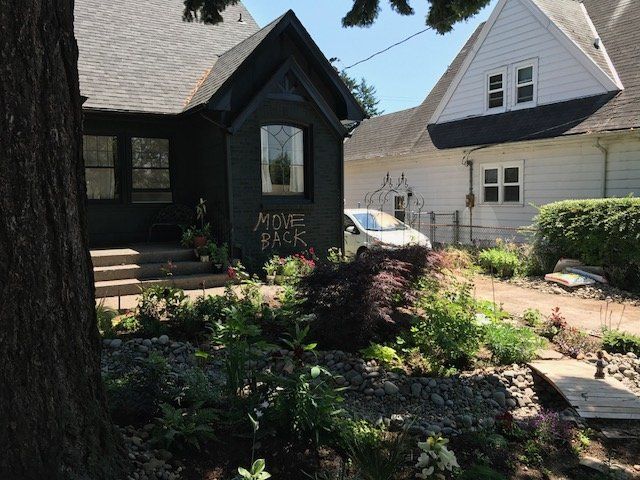 Sources: Oregon Live / KPTV
+ All images courtesy of Oregon Live