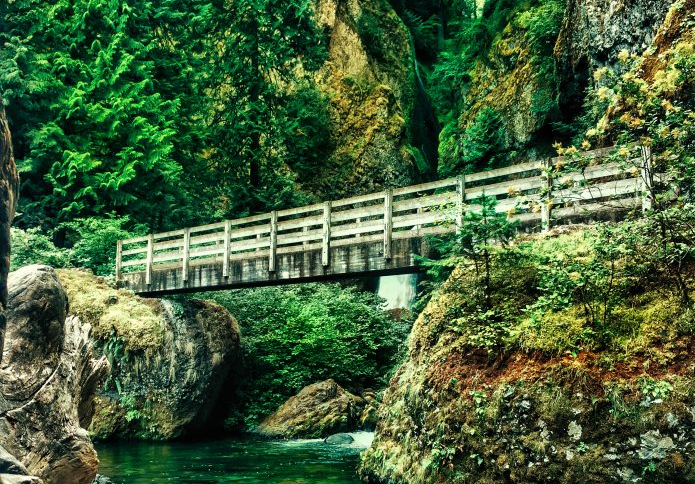 Pros: Breathtaking falls. Scenic canyon. Easy for all ages. Just miles away from many other falls.
Cons: Parking is lacking and the trail gets crowded on weekends.
Adventure Notes:
Difficulty: Easy-Moderate
Length of Hike: 1.9 mile round trip
Distance from Portland: 50 minutes
Elevation Gain: 301 feet
Seasons: Year-round.
Use: hikers, trail running
Road Conditions: Paved
Swimming: Yes in the summer.
Bathroom: Yes, 2. Outhouses
Overnight Camping: No
Region: Columbia River Gorge, OR
Congestion: Crowded
Preferable Season(s): Spring, Summer, winter, fall
Day-Use/Parking Pass Required: Yes
Dogs allowed: Yes
This beautiful hike is only 50 minutes outside of Portland, located in the Gorge.  It's about 2 miles (round trip). And it's located right next to The Munra Point Trailhead if you wanna get crazy. This
hike includes 2 waterfalls
and is easily doable by the whole family (If you have little ones, take care because there are places where the path is narrow and along a steep ravine). This hike probably won't be feasible for anyone who has difficulty walking (needs a cane, walker, etc.) The hike is relatively easy, with a few semi-steep climbs.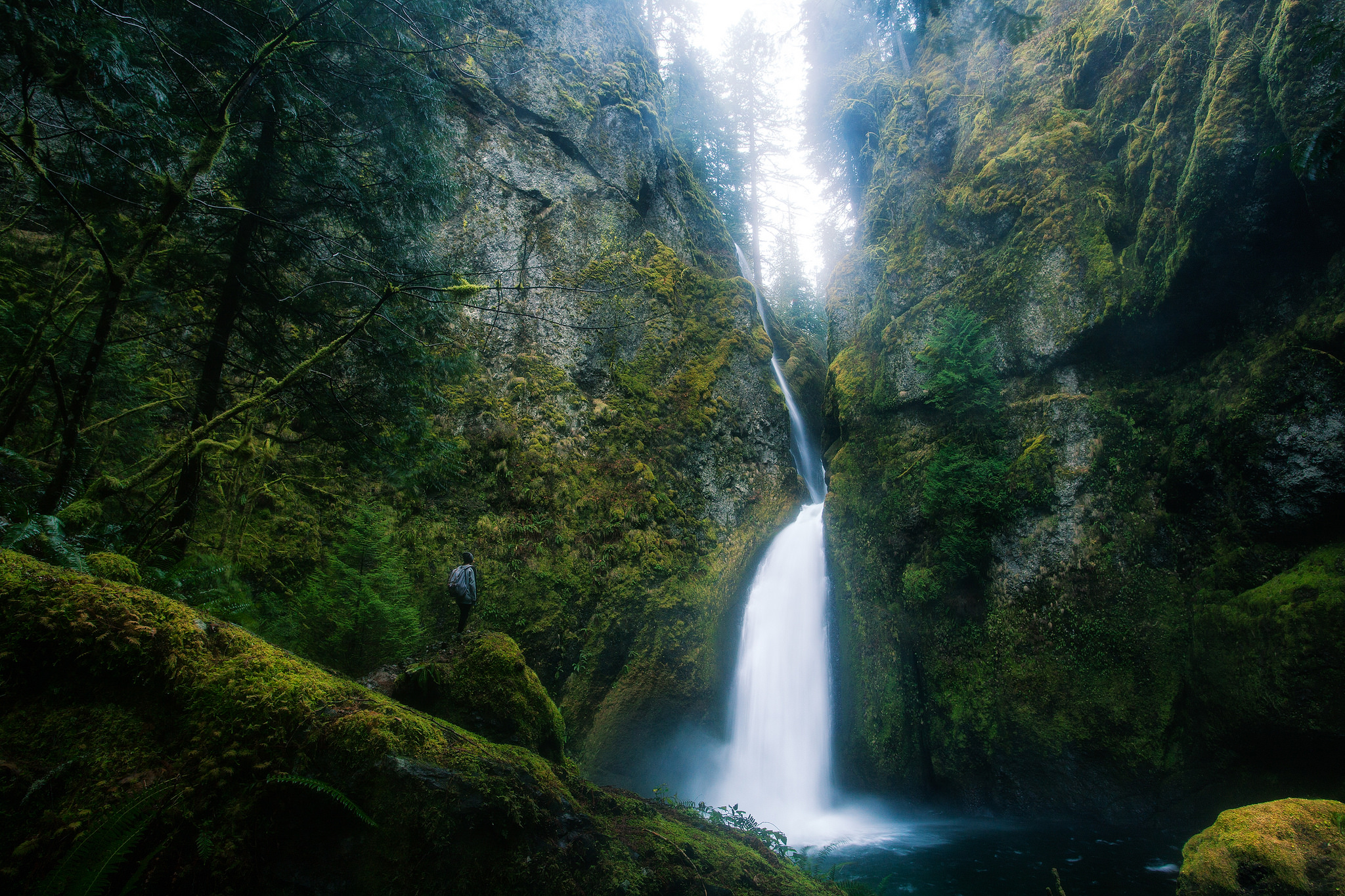 The terrain is beautiful and the falls themselves are spectacular! Far better than Multnomah Falls in my opinion. Keep in mind that a NW Forest Pass is required here but hey, they have bathrooms. As always, please remember to leave no trace. Always leave the trail better than it was before you got there.