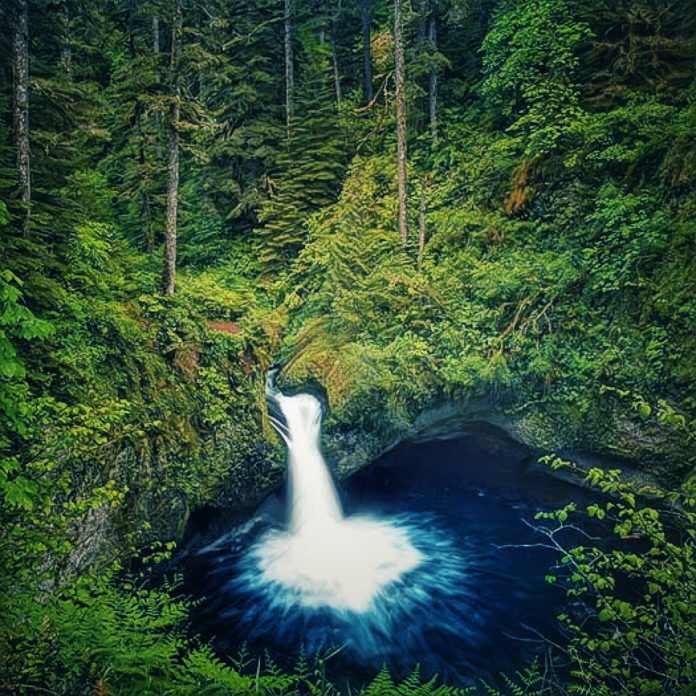 If you've ever seen a postcard or calendar from Oregon, you have more than likely seen a picture of Punch Bowl Falls. It's one of the most photographed waterfalls in the world, and for good reason. This stunning fall can be found via the Eagle Creek Trail in the Columbia River Gorge.
There are four different hikes from this trailhead, but for sake of length we will only discuss Punch Bowl Falls for now. This hike is an easy four miles round-trip, but if you pass Punch Bowl you can hike over 10 miles and see SEVEN waterfalls!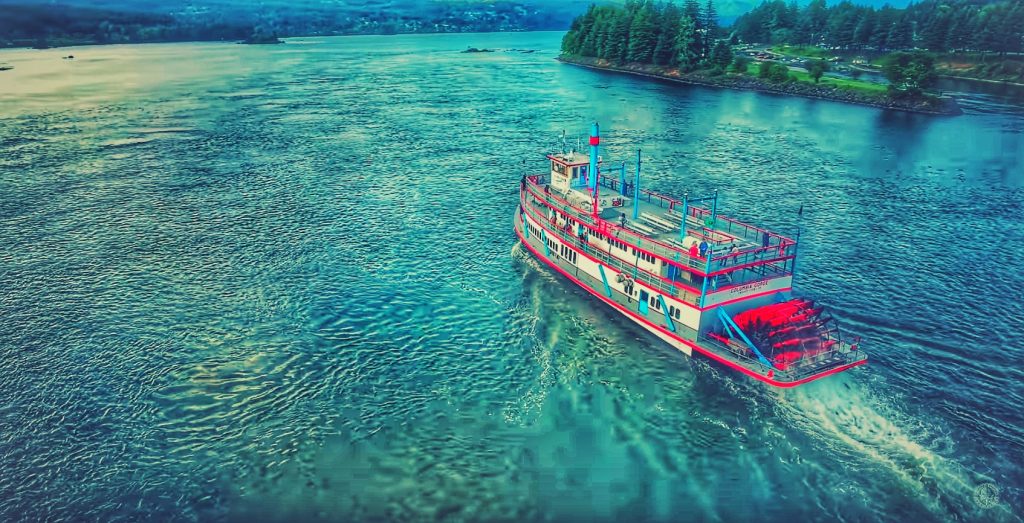 Now it's easy to miss the trail that veers off toward the lower view of Punch Bowl, so about 30-40 minutes in, start looking for a tree on the right that has a tiny little old sign that says, "trail." Take this trail. This will be a downhill hike for about a quarter mile, if that. At the bottom, you will need to walk to the water's edge to see the falls. It's a beautiful place to swim but the water is COLD. Great on a hot day and only 43 minutes outside of Portland. Keep in mind the NW Forest pass is required. This is a great place for a midday picnic for the whole family. As always, please remember to leave no trace. Always leave the trail better than it was before you got there.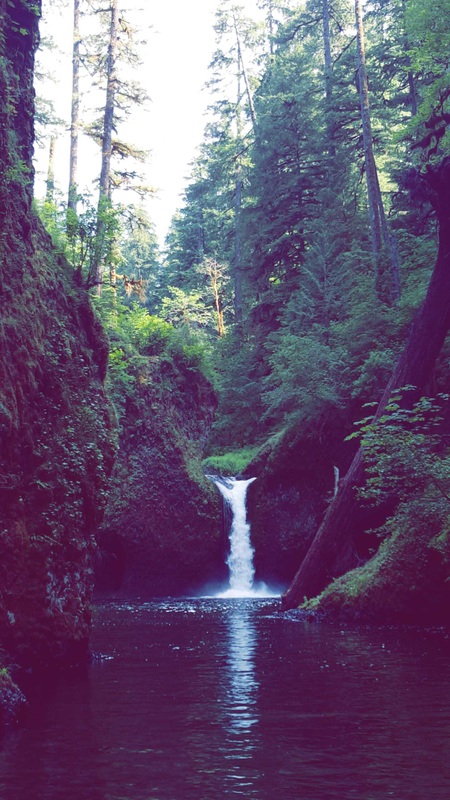 Things to Note
Difficulty: Easy
Length of Hike: 4 miles round-trip
Distance from Portland: 45 minutes by car
Elevation Gain: 500 feet
Seasons Open: Year-round
Use: Hiking, Trail Running
Road Conditions: Paved
Swimming: Yes, in the summer
Bathroom: Yes, seasonal
Overnight Camping: Yes, there is a nearby campground
Pros: Spectacular path passing many stunning waterfalls, winding through old-growth forests, and along the edges of cliffs
Cons: Crowded and parking is limited
Region: Columbia Gorge, OR
Congestion: Crowded
Preferable Season(s): Spring, Summer, Fall
Day-Use/Parking Pass Required: Yes
Dogs allowed: Yes