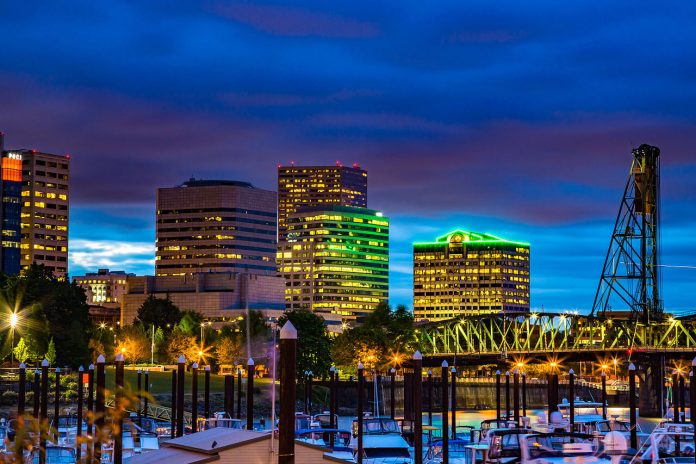 With homelessness an issue statewide, the cost of living going up with development, and rents skyrocketing, you just might think that the job market in Oregon is suffering. Brand-new findings just released by the Oregon Employment Department's Research Division show one undeniable fact: the Oregon job market is doing fine.
Wait, what?!
In fact, it's doing better than fine. Oregon came into this year being praised as the best state for jobs in 2017 and has put up incredible numbers. Unemployment is down to a staggeringly low 3.6% and some 50,000 people have re-entered the workforce. With that said, however, Oregon still has places for improvement – the first of which being that many jobs aren't receiving applicants.
In Oregon last year there were consistently over 50,000 vacant jobs, and nearly a quarter lacked applicants. Of the vacant jobs, almost two-thirds were designated as "difficult to fill" for reasons such as low wages, unfavorable working conditions, and applicants' lack of experience or skills. Nearly 40% of "difficult to fill" jobs simply received no applications at all.
A couple factors contribute to this. The first is Oregon's current housing and rental markets, which hit Portland much harder than the state proper. In 2016, Portland housing prices rose nearly 20% and almost 15% across all of Oregon. Prices are expected to continue rising in 2017, with Portland costs projected to rise another 7% and statewide costs another 5%. Additionally, in recent years, some rent-per-month costs for Portland have skyrocketed well over $500. For job hunters, this means that fewer jobs would allow them to earn enough money to pay bills or save for a house. Even for people who have no qualms about working outside their career path, rising rates are a serious setback.
The second contributor to the low application rate is that Oregon suffers from what some call the "skills gap" and what I prefer to call the "societal disconnect." Oregon is best-known for Portland and its classic weirdness and hipster culture. This obsession with Portland is great for Oregon in many ways, but it overshadows key industries such as healthcare, trucking, materials production, and construction. While the healthcare industry faces the greatest number of vacant jobs, construction, arguably, falls most victim to this disconnect. A recent study showed that an overwhelming amount of young Americans, a growing demographic in Portland, would refuse to work in construction regardless of income.
This aversion to manual labor brings us to Oregon's other area for improvement: the rural state. Similarly to how it overshadows jobs, Portland's cultural allure ignores rural Oregon. While the urban job market has boomed, rural Oregon is lagging behind. Challenges such as a declining, aging workforce – with many youth and working-age Oregonians departing rural life for cities such as Bend, Salem, and Portland – and a lack of essential infrastructure to keep freight costs down plague the not-Portland state. While steps including a growing emphasis on regional air transport are being taken to make Oregon's more secluded areas accessible for both tourism and business, rural recovery will still be an uphill battle.
If Oregon can begin breaking away from its Portland-only persona and start showcasing more diverse work needs and job opportunities, more people would come to the state to work more jobs. Oregon's recovery and low unemployment are amazing, but we cannot rest on strong urban numbers when they exist alongside problems in non-urban areas. Just because we're among the best does not mean we cannot be better.