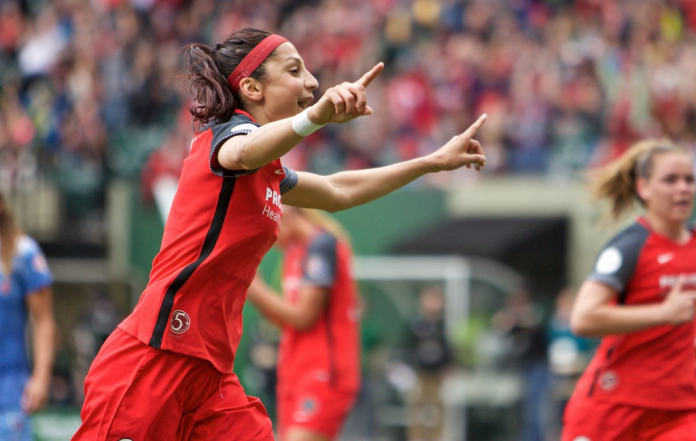 The Thorns came into Saturday's matchup looking for some home field advantage after dropping last week's hard fought loss to North Carolina. They had every reason to be optimistic at home, where they've won five straight (dating back to last year's regular season) and outscored opponents 14-3 in that span. Despite some key injuries, the Thorns kept the Portland home field magic alive against the Chicago Red Stars, taking a close match 1-0.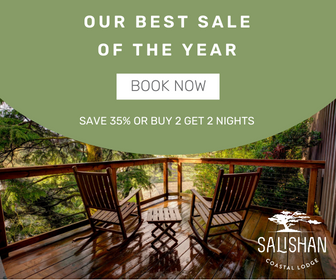 The Thorns came firing right out of the gate, applying pressure on the Red Stars defense early and often. However Chicago ultimately dominated the shot count and had a quick, and competent, counter-attack. The Thorns defense was solid, however, and swarmed the ball. There was a back-and-forth feel to the first half, despite Portland dominating possession with over 60%.
Portland's breakthrough came in the 27th minute when Chicago committed a handball in the box under intense Portland pressure. Referee Ramy Touchan was in a good line of sight, and pointed to the spot. Nadia Nadim stepped up and slotted it home, putting the Thorns up 1-0.
27′ – GOAL! @nadia_nadim converts the penalty and Thorns lead Red Stars 1-0! #BAONPDX pic.twitter.com/BjRIxu6asG

— Portland Thorns FC (@ThornsFC) April 29, 2017
This was very similar to last week's game, mainly because both the Thorns opponents play a similar style. Chicago and North Carolina are high-pressure teams. They like to strike fast and often. Chicago won that stat in this one, 14-9, with the Thorns notching seven shots after halftime. Thorns keeper Adrianna Franch was up to the Chicago challenge though, blocking shot after shot.
Several times Franch came out to intercept a Chicago set-piece or punch one out of harm's way. However, she was quick to praise her backline in the post-game, crediting their ability to win their individual battles. Thorns Defender Emily Sonnett reiterated the point, and praised a couple of the younger players for stepping up.
One of those on the attacking end this match was Thorns Forward Hayley Raso. I made the ever timely comparison to former NHLer Pat Verbeek, but she never gave up on a ball, and fought hard to retain, or regain, possession. Although, so did a the whole team, despite the shot differential.
When Chicago made moves in the Thorns zone, they were swarmed. Head Coach Mark Parsons said after the game "It takes everyone to defend for your team, and everyone to attack." He was spot on for this one, with Amandine Henry, Allie Long, Lindsey Horan, Nadia Nadim, and Christine Sinclair, getting back to start a counter-attack.
Despite not having key pieces of Tobin Heath and Meghan Klingenberry (dressed but did not play), they played exactly the game they wanted to. They controlled possession, took the right chances on the counter-attack, and helped each other on defense. It was a solid three points, and now six-straight at home.
Next week, rivals Seattle Reign come to Providence Park. Seattle is 1-1-1 this season, coming off a 3-0 home loss to the Boston Breakers. It is never a dull matchup when Seattle and Portland get together for some soccer, so be sure to tune into this one.