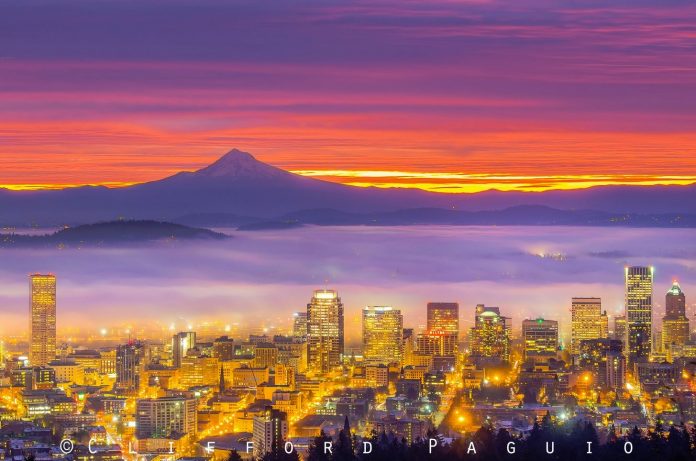 While real estate prices nationwide have bounced back from the lows of 2011, few areas have seen growth in prices as monumental as we have in Portland. Realtor.com reports that Portland ranks #3 in home price growth in the nation at an enormous 43% increase since 2011. The median house price in the city is reported to be $335,400.
While many of Portland's most recent transplants are coming from our neighbor state to the south, the two cities with housing cost growth even larger than Portland's are both in California. San José, California, saw a colossal 57% post-crash price growth—14 percentage points more than Portland. The tech industry's power in San Francisco helped boost home prices 53% since the crash.
Amidst the never-ending "Landlord vs. Tenant Law" battle, sellers in Portland have two big factors to thank for the 43% jump: the rapid decline in unemployment in Portland and the city's reputation as a desirable relocation destination.
Boosts to Employment
Portland's unemployment rate in 2009 was a scary 10.9%. With consistent job gains since—especially in the healthcare industry—the unemployment rate dropped to 3.5% as of March 2017, a huge comeback and a boost to the local economy. Tech companies in the Silicon Forest have helped by offering higher-paying jobs while tourism growth has boosted job numbers in the hospitality industry. All these factors lead to more money in Portlanders' pockets and more homes sold.
One of the fastest growing job market sectors, is in the service industry. The Oregon Department of Economic Analysis reported that software employment increased by 6,900 jobs between January 2008 and September 2016, the alcohol industry grew by 7,400 jobs during that same time. What's even more astonishing, is that Oregon's ever growing marijuana industry has already created over 12,000 jobs worth over $1 billion alone.
Boosts to Population
Card-carrying native Portlanders can tell you without pause how rare an occurrence they are these days. US Census data shows that the population in Portland has increased a whopping 15% since 2000, and it's not because Portlanders are having more children. Atlas Van Lines reports that 62% of moves in Oregon were by people moving from out-of-state, and Redefyne Moving tells us they've seen a steady increase in long distance moving jobs too as well as a dramatic increase in secure storage use from people moving to Oregon.
"People looking to relocate to Oregon have been attracted to Portland due to its great lifestyle reputation," says Richard Lockwood, a Portland Real Estate Broker.
We're known as a progressive city keen on environmentally responsible practices like biking, frequent recycling, and construction of eco-friendly LEED-certified buildings. Sitting on a river halfway between the Pacific Ocean and the snow-capped Cascades makes the city an ideal location for active, outdoorsy folks to call their new home. Portland's world-class food and drink industry brings visitors from all over the globe and many find it's not hard to fall in love with the city. With all these factors, Portland is expected to add another 400,000 residents by 2035.
It's no secret that living in Oregon is a nice. As more people move to Oregon and choose Portland as their final stop, forecasts in Portland real estate price growth range from 5-11% for 2017. This bodes well for sellers and investors in the city as well as for the state of Oregon.
Click here for the Top #10 Biggest Real Estate Comebacks in the U.S. from Realtor.com