Last updated on September 12th, 2018 at 10:35 pm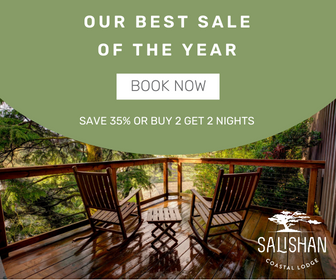 The Opal Creek Wilderness and Opal Creek Scenic Recreation Area is home to many great swimming holes and hikes, and Henline Falls is one gorgeous spot here that's definitely worth visiting.
This easy day hike in the Little North Santiam River area is a perfect destination for families, although you will definitely want to make sure and keep your little ones away from steep drop-offs. The abandoned Silver King Mine, which burrows into the cliff just on the ride side of the falls is blocked off by a bat gate and definitely makes this hike unique.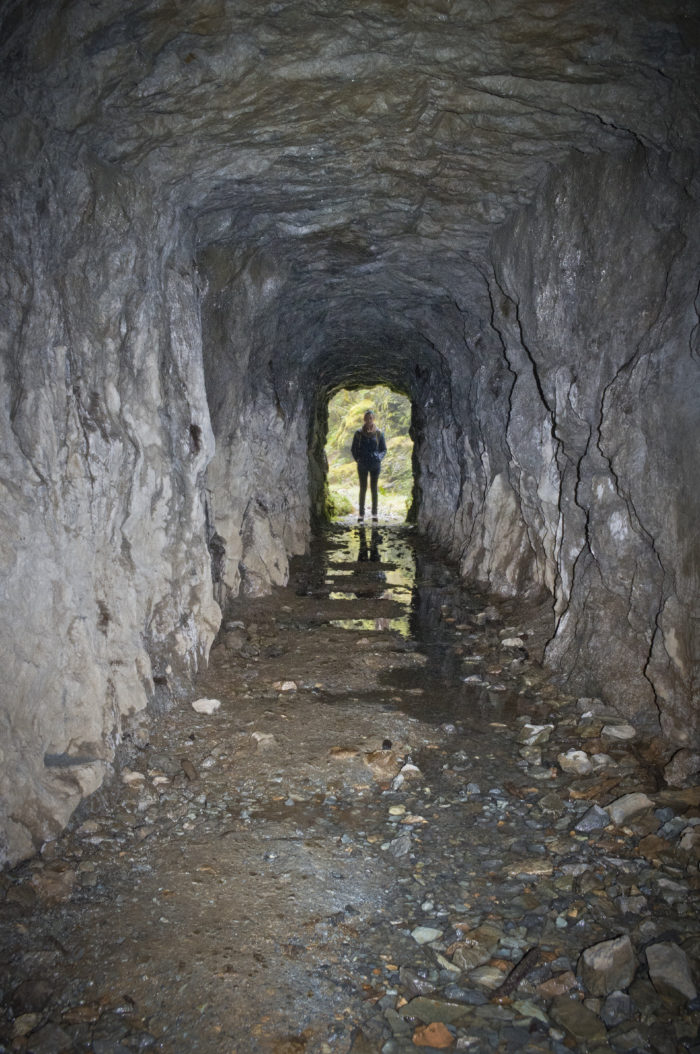 The gorgeous Henline Falls descends approximately 125 feet, into a gorgeous green pool which is very common in the Little North Fork/Opal Creek area. Lots of Salem residents come here, as it's a perfect easy 1-mile gateway to the base of the falls.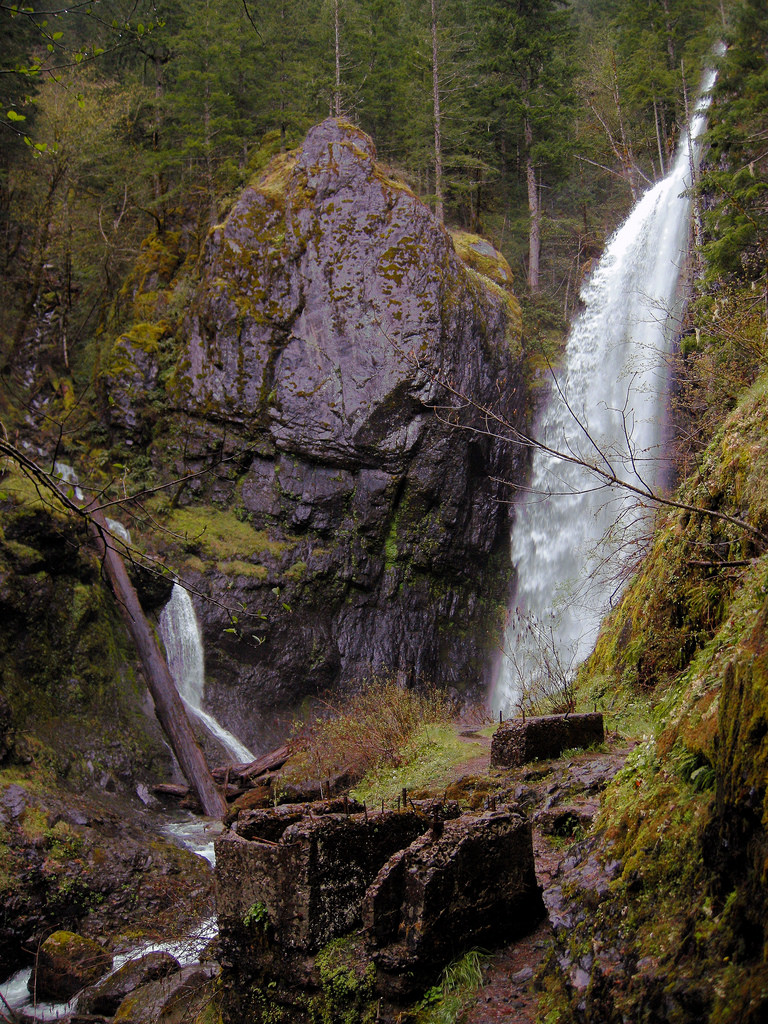 For anyone bringing their camera, you will find plenty of vantage points for viewing the falls, and you are sure to get a great shot from below the plunge pool and log jam. We recommend late spring or mid-fall for optimal photos. Henline Falls also makes for a great place to cool off in the summer.
How to get to Henline Falls
From Interstate 5 and Highway 22 in Salem, take Highway 22 East for about 27 miles, then turn left onto North Fork Road – Follow North Fork Road for 17 miles and then bear left on FSR# 2209, signed for Jawbone Flats and the Opal Creek Trail. About 1/5 of a mile up Road 2209 there is a small parking area for the Henline Falls / Ogle Mountain trailhead on the left.
Note: As a result of overcrowding, vandalism, and otherwise unruly behavior in this area, new rules have been put into place in the Opal Creek area. Effective May 26, 2017:
Cars will be turned away once the 90-space parking lot for Three Pools is full, and parking will no longer be allowed outside of the parking lot.
Significantly, alcohol is now prohibited at the Three Pools Recreation Site.
Campfires are now prohibited along the route from the Opal Creek Gate Trailhead to Jawbone Flats. Parking will only be allowed within a quarter mile of the trailhead.
Camping is prohibited for 5 miles up Road 46 along the Breitenbush River 500 feet from the roadway.
Camping is prohibited at Elk Lake outside of the official Elk Lake Campground.
Dispersed camping is prohibited for the first 2 miles up French Creek Road and 8 miles on Blowout Creek Road.
Read more here about overcrowding and the laws that have been put into place.