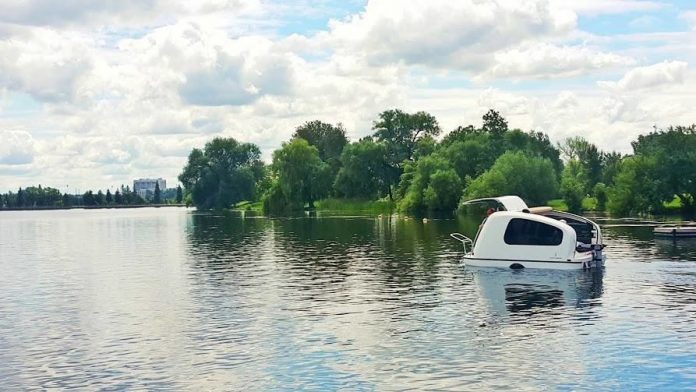 If you show up to the camping trip pulling this bad boy behind your rig, you're pretty much guaranteed to win for coolest camper of the year. Not only can you sleep in Germany's Sealander camper, but it's also a houseboat that can dock when the campground is full.
For now, the Sealander is only available in Canada as far as North America goes, but according to the company, it absolutely meets all required safety standards for land and water vehicles worldwide. With that said, there's a chance we could be seeing these in the United States soon.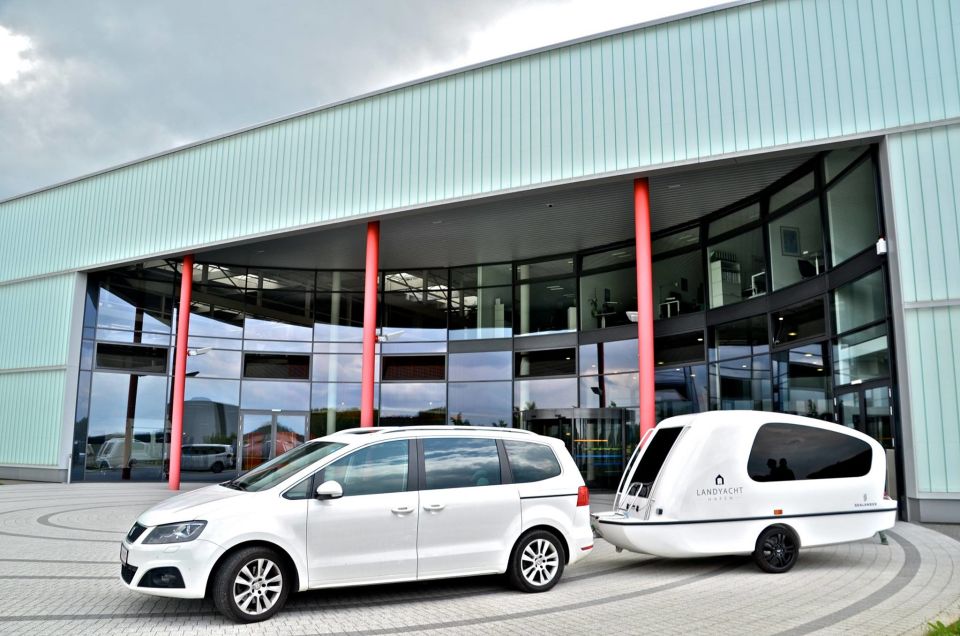 So if it's not cool enough that you can float in the camper, the Sealander also features a convertible sunroof, a telescoping swim ladder, and stainless steel handrail for boarding on the water.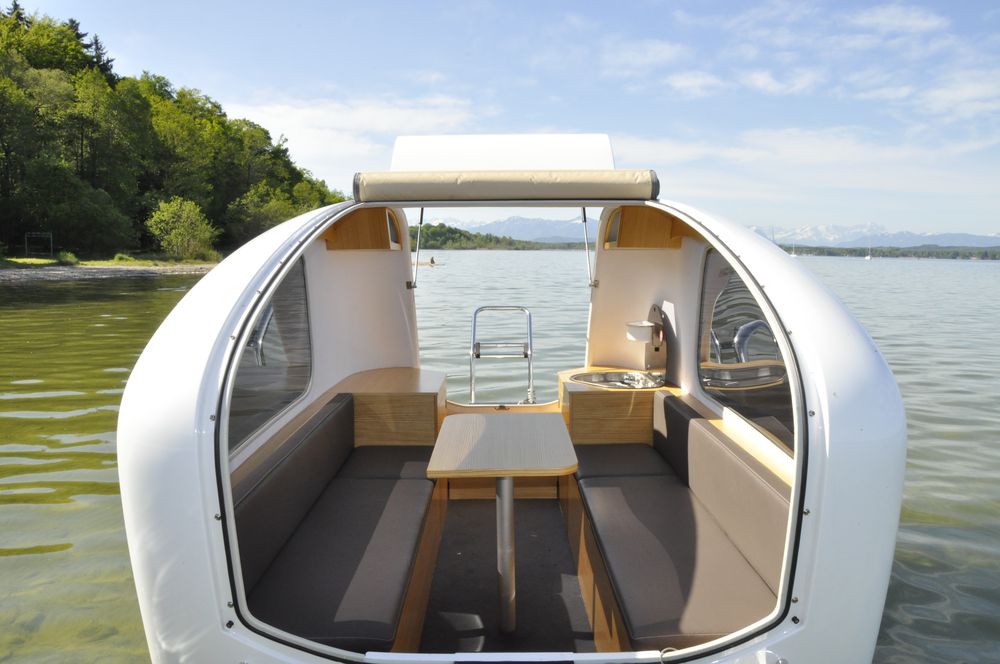 The diminutive houseboat is made of fiberglass and has a light 1,100 lb. towing weight, so you can easily haul it to the water with your hatchback. The camper is snug at 13-feet, with the Sealander plenty of room inside with interior benches that will seat six — and even convert into a comfy bed.
Below those seats, the camper includes storage that can be customized to include a toilet, a sound system, a fridge, or even a grill to cook on. Other possible features include a stainless steel wash and cooking module, a gas cooker and a water tap.
And as you can see by the photos, the inside is definitely classy with its modern materials like stainless steel and plastic, with more traditional materials like leather and wood to create a clean and unique design.
This camper isn't built for flying on the lake, as it uses a 5-horsepower outboard to motor around, getting up to maybe 5 mph max. Obviously, it's really only made for getting you to where you will anchor at.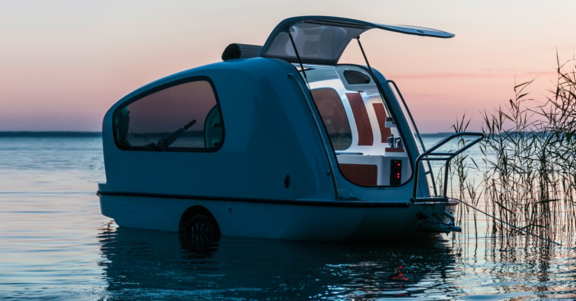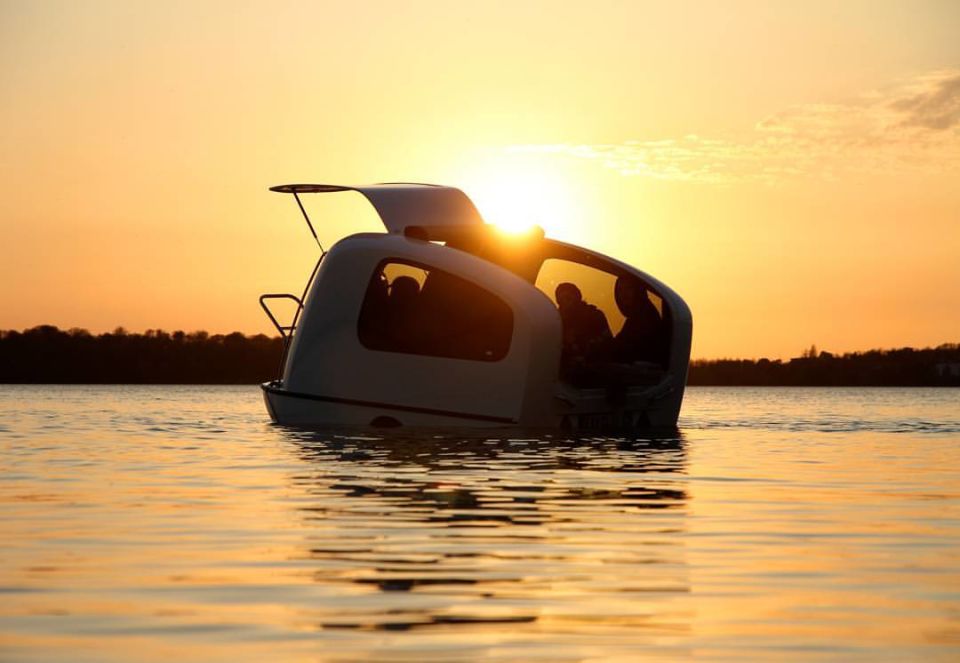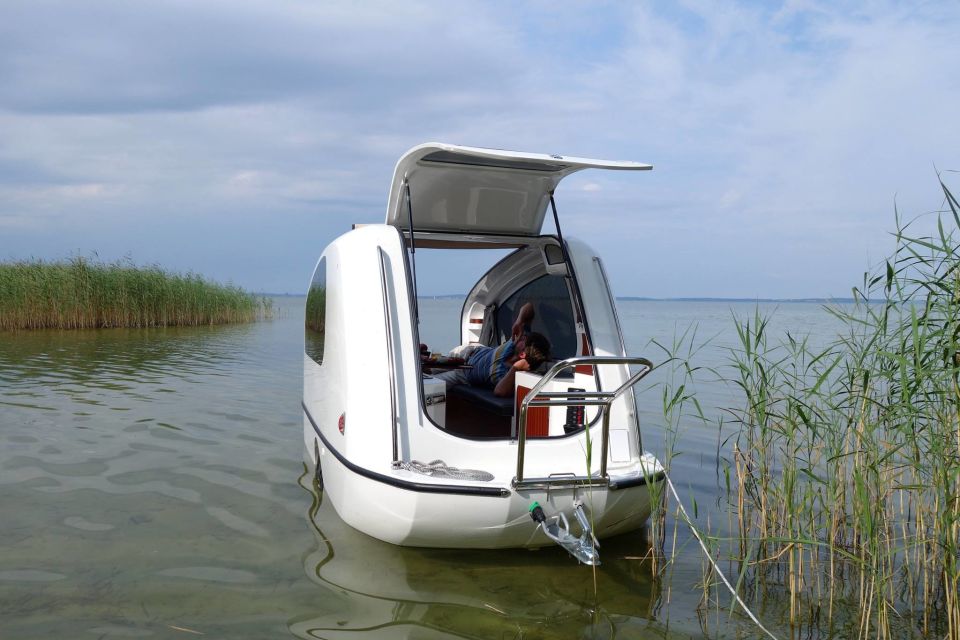 h/t maxim