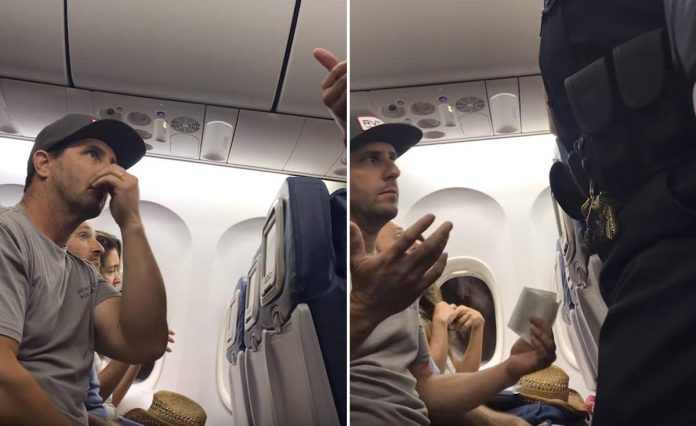 United: We are possibly the worst company to fly with, no one can top us
Delta: Hold my beer
Hot on the heels of the United Airlines fiasco recently, a Southern California family has been kicked off a flight in Maui. As the family was set to leave Hawaii around midnight, they were told to give up a seat where their 2-year-old son's car seat was placed. While it may not be as extreme as the crazy video showing the Kentucky doctor being forcibly dragged off a United Airlines flight, it's still quite unbelievable to watch. You would think these airline companies would be taking extra care of their customers right now.
Various news sources are reporting the flight on Delta Air Lines was overbooked, and the family was told their 2-year-old son couldn't sit in a seat that was originally purchased for their 18-year-old son. When they refused, airline staff for Delta said jail was the only other option. While giving up a seat for someone else is generally against policy, the family claims the airline let them know it would be fine.
Schear, speaking with local ABC affiliate KABC, said he was told: "You have to give up the seat or you're going to jail, your wife is going to jail and they'll take your kids from you."
He repeatedly tells airline staff and security "I paid for that seat," to which they said it was illegal for their son to sit in it.
The official told Schear that it was against FAA regulations for a child that young to sit either in a car seat or a regular seat on the plane. Interestingly enough, Delta's website actually suggests the complete opposite: "For kids under the age of two, we recommend you purchase a seat on the aircraft and use an approved child safety seat," the website reads.
The incident happened April 23, but didn't make headlines until Wednesday, when Schear posted his video on YouTube.

After agreeing to hold his son for the duration of the flight, an airline representative later returned to tell them they'd have to leave the flight — either voluntarily or forced by police.
In response to the family asking about being reimbursed, the airline employee unbelievably tells him, "At this point, you guys are on your own."
The family was stranded at the airport and had to find a hotel room with their two young children. The worst part is, they had to spend another $2,000 on a United flight the following day.
Delta, who didn't immediately return a request for comment from Daily News', told KABC they weren't being booted because the plane was overbooked, although still declined to elaborate on why they were booted from the flight.
How would you feel if you were going on vacation and treated this way by your choice airline? Sound off in the comments below.