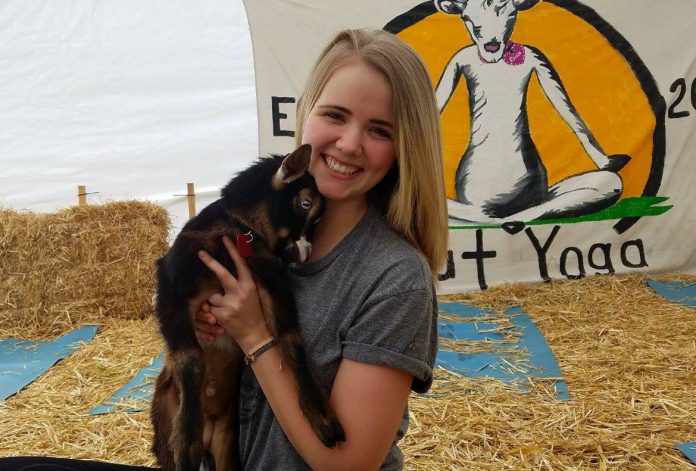 Last updated on June 8th, 2019 at 10:04 am
The new baby goats at Goat Yoga in Corvallis, Oregon are too cute for words. Tilly and Jim are the newest additions to the adorable Goat Yoga family, but Quinn stole the show with the GoPro Goat Cam while Jim was busy falling in love.
When Terra Johnston attended her first Goat Yoga session earlier today, she had no idea she would leave with little Jim's heart (as seen above).
At Goat Yoga, it's hard not to fall in love with these affectionate animals so you better be ready to cuddle because this animal therapy class is just what the doctor ordered.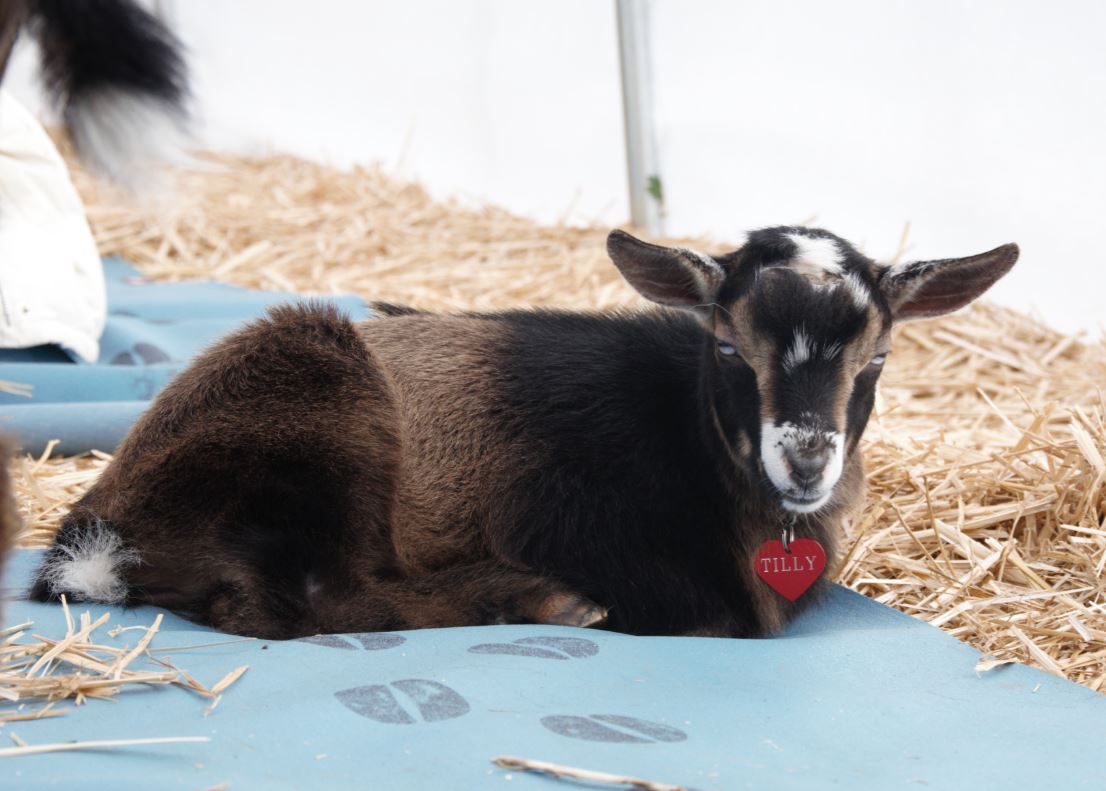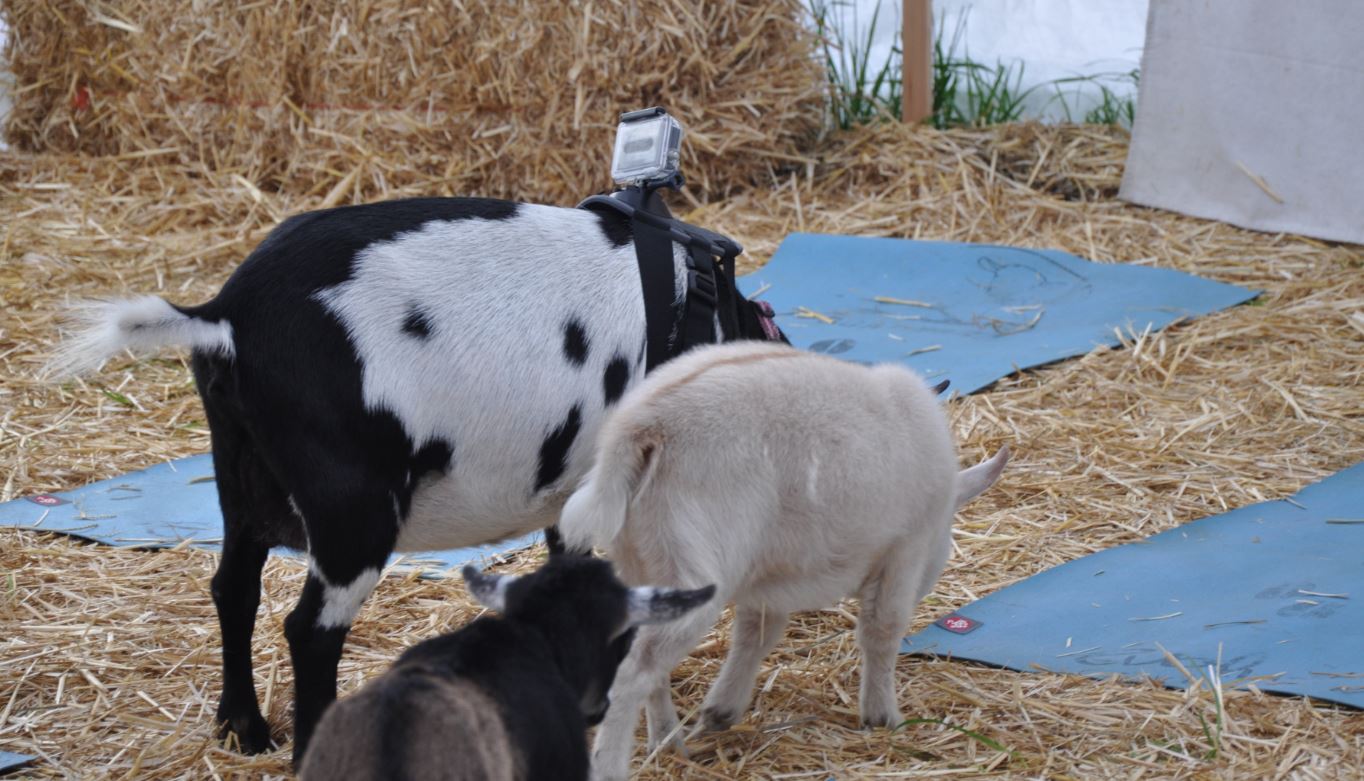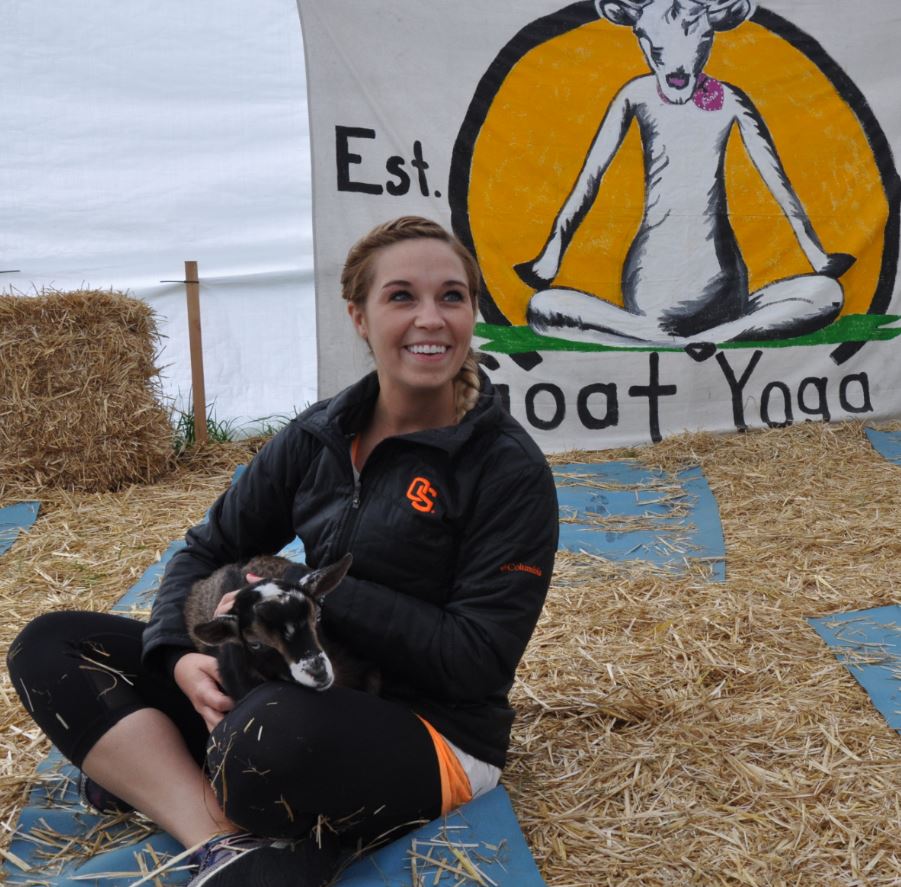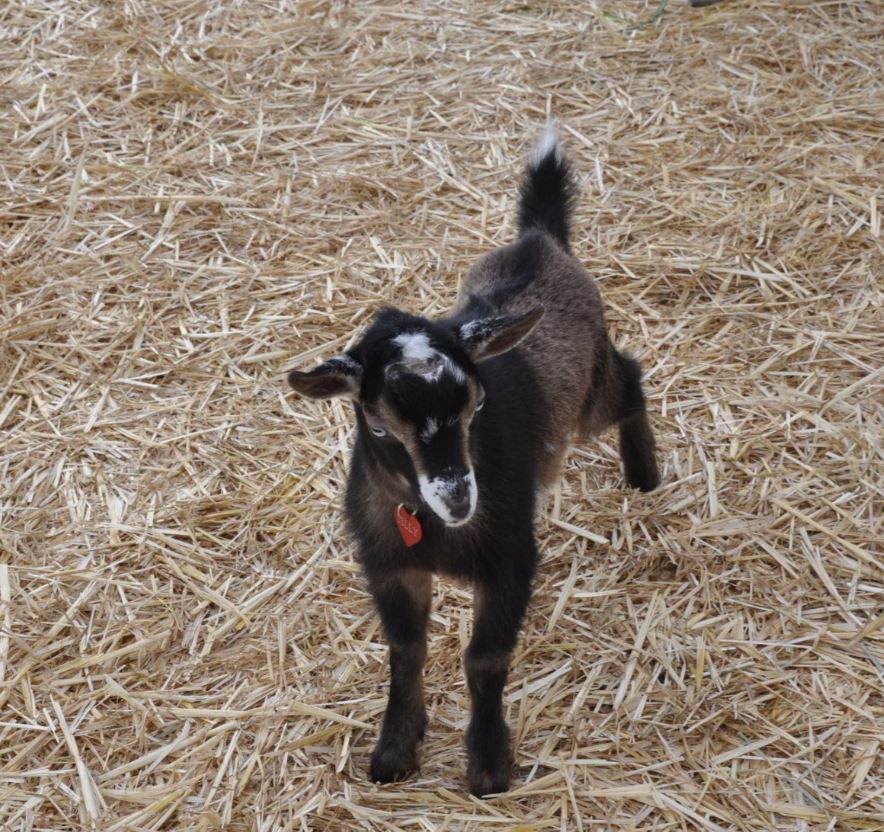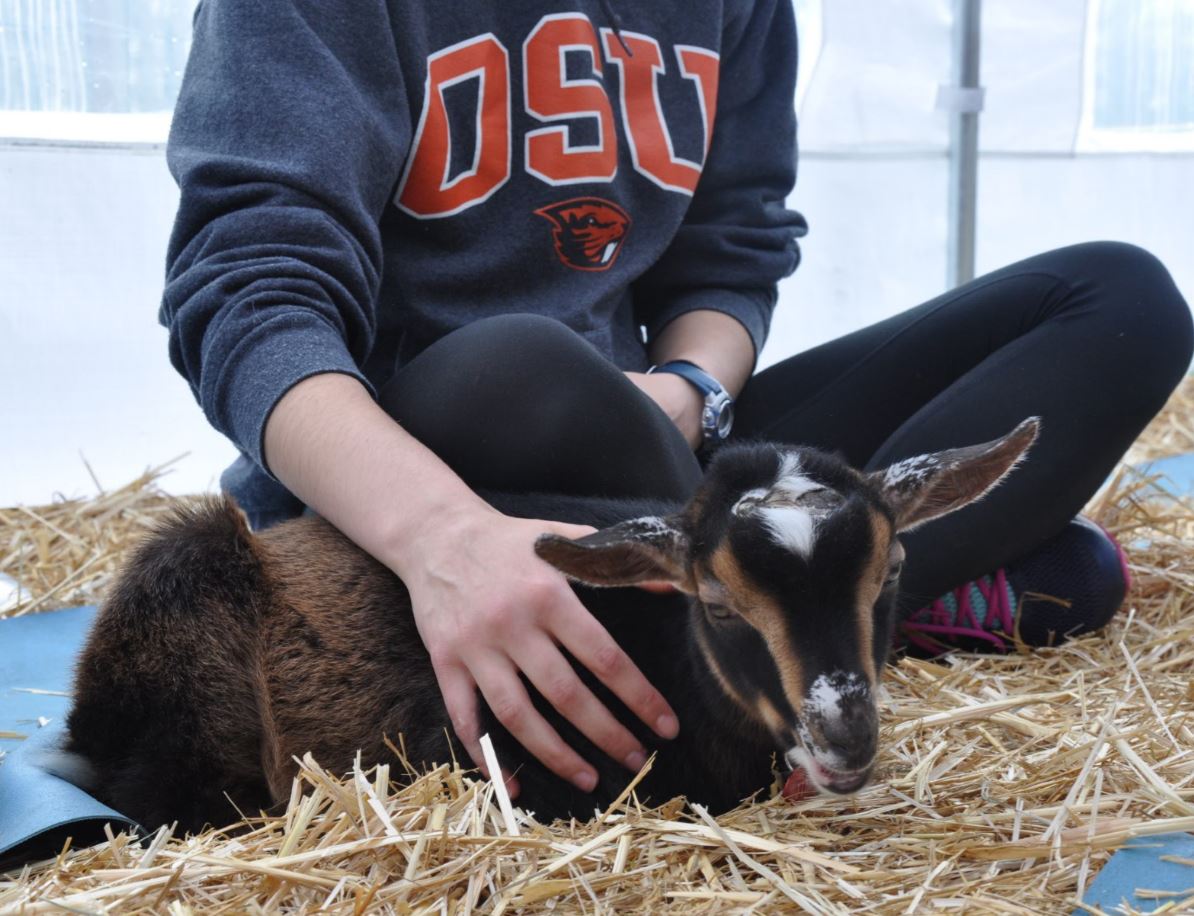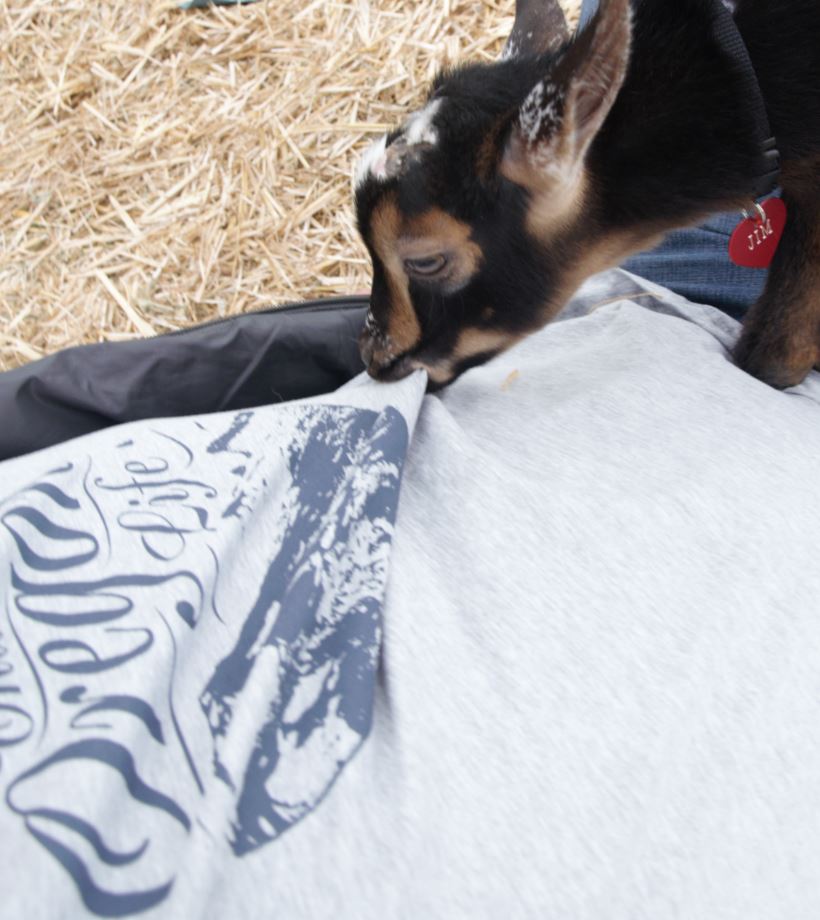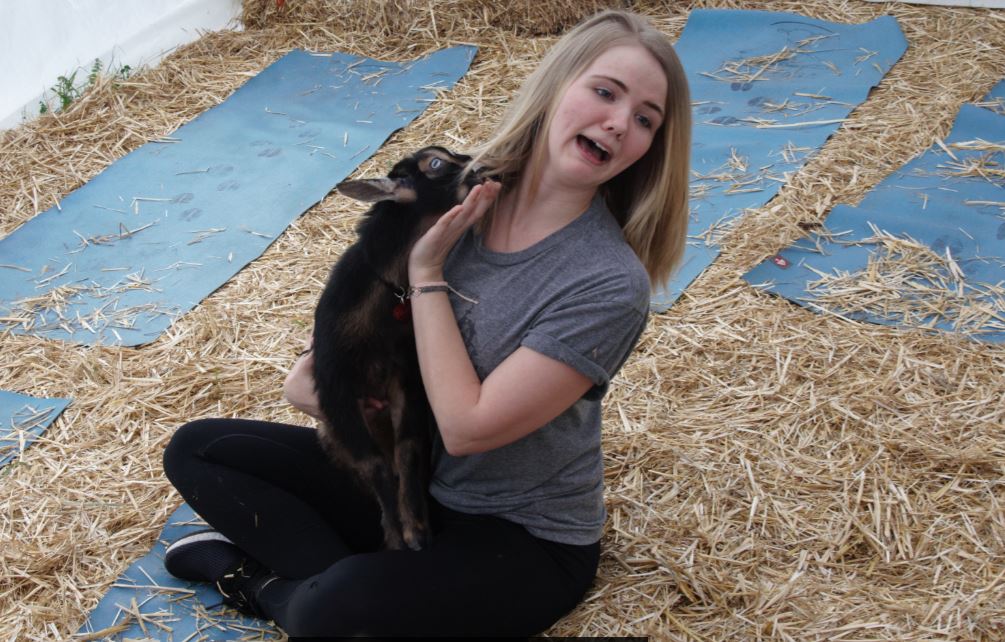 What is Goat Yoga?
Exactly what it sounds like, yoga with the cutest goats you've ever seen. The yoga sessions are held outside in the grass on nice days, the barn on drizzling days, or pop-up event tent when on location.
More Pics on Goat Yoga Facebook
Videos on Goat Yoga Youtube
Goat Yoga Tickets, Dates & Availability