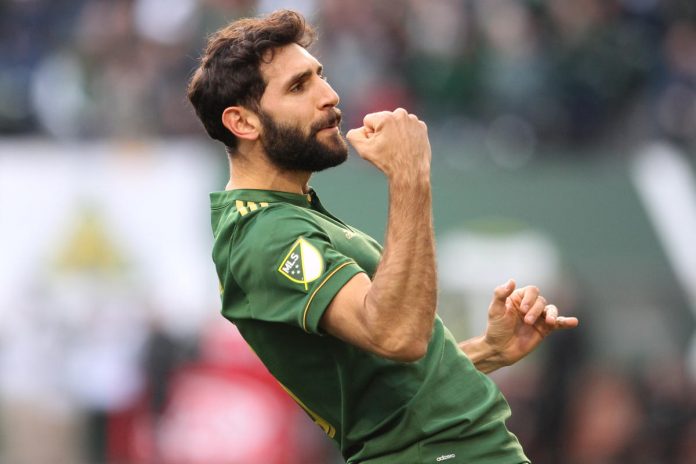 Soccer is sport where a draw can feel like a win or a loss. Sunday evening for the Timbers definitely felt like the latter. They looked sharp, were putting the pressure on New England, and dominated crosses and corners. However, it wasn't enough to separate the two teams in final goals scored.
The presences of Darlington Nagbe and David Guzman were definitely felt on the pitch. It really looked like a whole new squad compared to the prior week in Columbus when the two were unable to play. The passing, positioning, and cohesion was evident from the kickoff.
The early pressure yielded chance after chance for the Timbers, as they pushed into the north end in front of the typically raucous Timbers Army. It paid off early as Diego Valeri showed why his nickname is El Maestro. After the ball was launched into the air off a New England Defender, Valeri didn't wait for it to touch the ground, firing the volley past the Keeper for a beauty to put the Timbers up 1-0.
G O L A Z ⚽️⚽️⚽️⚽️⚽️

Matchcenter: https://t.co/odCLNoTdnT #RCTID #PORvNE pic.twitter.com/8RT8eA38lV

— Portland Timbers (@TimbersFC) April 3, 2017
While the pressure kept up the goals did not follow. Guzman sailed one just over the bar and Fanendo Adi, hunting for sole place as the club's all-time leading scorer, got close a few times as well. While the Timbers were creating chances in abundance, New England was being a bit more surgical about it.
The Timbers outshot the visitors 16-13, but only had two on-target compared to New England's four. The Timbers also dominated Corners, taking nine compared to two for the Revolution. They also doubled them up on crosses, with the Timbers getting 28. It was one of New England's 14 crosses which lead to the equalizer.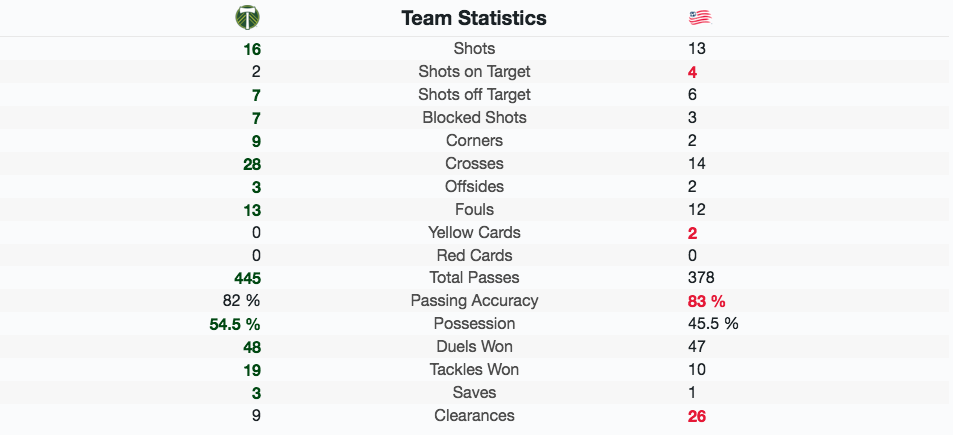 Our old friend from the Columbus Crew, Kei Kamara, took a cross and tried to sneak it past Jake Gleeson. While Gleeson was there for the first one, the Revolution's Lee Nguyen was there to grab the rebound and slam it home, 1-1 in the 84th minute. And that's how it ended.
Despite missing out on two points, the Timbers looked strong, especially in the first half. They got solid performances from everyone, especially Marco Farfan. The 18-year-old looked good, playing a full 90 minutes, which the whole starting eleven did.
It was an odd match for sure though. They played well, there was really no reason to make any subs as I thought all starters played well, yet they are walking away with one point rather than three. It's frustrating for sure.
This Saturday, the Timbers travel east to the City of Brotherly Love to face the Philadelphia Union. The Union currently sit last in the Eastern Conference and are still in the hunt for their first win of the season.