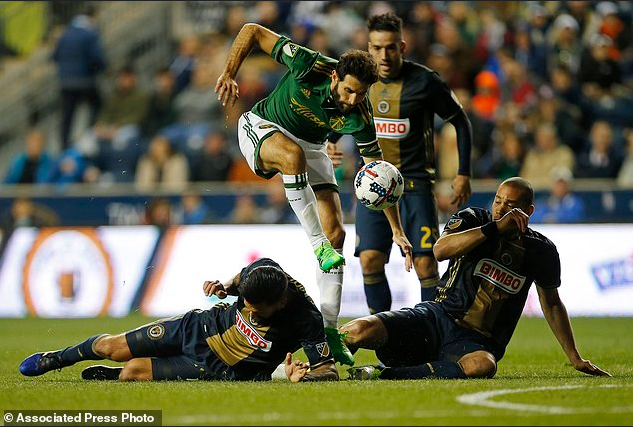 The Timbers visit to Philadelphia to face a winless Union club, played out a lot like their opening match against Minnesota, although a bit worse. While the Timbers showed flashes of brilliance, Philadelphia put on the pressure on and tested Jake Gleeson early in this one.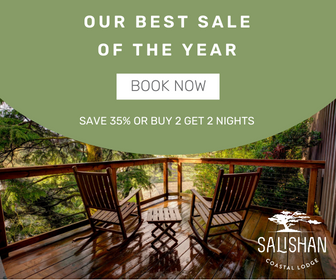 The Timbers goalie made a great save on a set-piece from a David Guzman Yellow Card in the 17th minute, but his gem came earlier. One of the toughest challenges for a Keeper is to know when to come out, and Gleeson was spot on in the 8th minute to stop a great Philadelphia chance when he rushed Fabinho in a one-on-one situation.
8′ @Jgleeson20 comes up big on a 1v1.

Matchcenter: https://t.co/3dtzFhnICW #RCTID #PHIvPOR pic.twitter.com/u8cQuDAnfr

— Portland Timbers (@TimbersFC) April 8, 2017
The home team finally broke through however, when Union Defender Richie Marquez headed home a corner. This wasn't a back-breaking goal, or anything like that, but the margins of victory and defeat lately have not been all that encouraging. Then again, there is one thing to remember: Darlington Nagbe is a bad, bad man.
Much like you release a Kraken, Nagbe was released on Philadelphia. Well, more so he just decided to turn it on, but he did so in a very Kraken-like fashion. The midfielder slotted home a great goal from outside the box in the 32nd minute, after a great individual effort. This sparked the start of a very strong all-around performance.
.@darlingtonnagbe takes matters into his own hands.

Matchcenter: https://t.co/tLvvaeccP5 #RCTID #PHIvPOR https://t.co/lrWLtX1RCn

— Portland Timbers (@TimbersFC) April 8, 2017
The Timbers backline looked solid after the somewhat shaky start. Recently acquired Roy Miller redirected a superb free kick from Diego Valeri to put the Timbers up 2-1. Miller has been a great addition to the Timbers Defensive core this year, and Caleb Porter has been impressed with his play.
Just a touch is all it takes.

2-1 @TimbersFC. #PHIvPOR https://t.co/yLpsFL2aQw

— Major League Soccer (@MLS) April 9, 2017
Alvas Powell was a stalwart on the Defensive side of the ball in this one. He made several great plays, and really spotlighted what he can be at his best. It's having an even bigger impact as Liam Ridgewell and Vytas Andriuskevicius still did not play (although Vytas was on the bench for this one).
63′ ???? from @powellalvas. He must workout. Still tied, 1-1.

Matchcenter: https://t.co/3dtzFhnICW #RCTID #PHIvPOR pic.twitter.com/hkdJNgZ5nd

— Portland Timbers (@TimbersFC) April 9, 2017
However, the moment we were all waiting for was yet to come. Sebastian Blanco made way for Darren Mattocks in the 71st minute and brought some speed to the attack. Mattock's speed came in handy as he pursued a ball past the Philadelphia Defenders and had his feet taken out by Union Keeper Andre Blake. The referee pointed to the spot, and Fenando Adi took the ball.
While the Keeper should have been Red Carded, as he grabbed Mattock's feet as the ball was well out of range, it didn't matter. Adi had his chance at history, and as he has done 45 times prior, the Striker did not miss, putting home his 46th goal and setting a Timbers record. You can see all 46 goals here. I can't do the big man justice in this space, but he continues to be a pleasure to watch.
Historical moment. @fanendo's 46th goal for the club, becoming the Timbers all-time leading goal-scorer. #RCTID https://t.co/lOVz27VJDQ

— Portland Timbers (@TimbersFC) April 9, 2017
We continue to be spoiled as Diego Valeri is close behind the new Timbers goal king with 42 of his own. While Valeri is much more of a playmaker, he has looked very sharp to start this season, with five goals in six games, as well as three assists.
One other thing to note in this match was after using no subs in last week's 1-1 draw with New England, Porter used all three in this one. I think some of that had to do with playing on six days rest, but it also might be because of their penchant for giving up late goals recently.
The Timbers will return to the friendly confines of Providence Park this Saturday for a matchup with Sporting Kansas City. KC currently sits fourth in the Western Conference and are 2-0-1 in their last three. Should make for a good test.