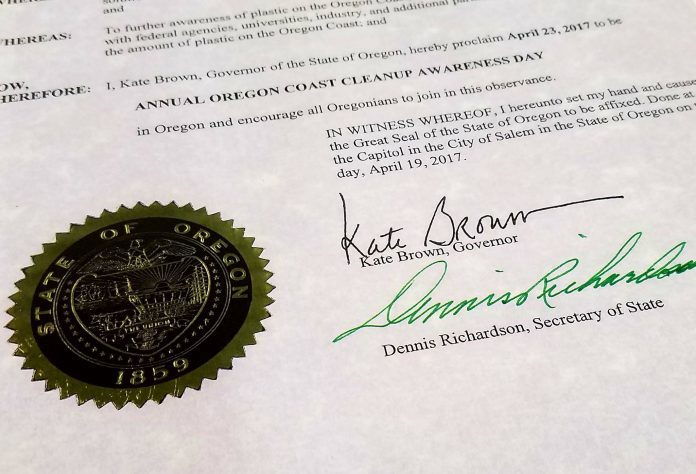 Last updated on November 16th, 2017 at 01:36 pm
You asked for it, and your voice was heard. Together, with your support and countless Oregonians standing behind Ocean Blue's Beach Cleanup Project, we have successfully created an official State holiday of observance signed by Governor Kate Brown.
Largest Microplastic Awareness Movement in Oregon
We have reached over 1.3 million people and counting, making our event the largest beach plastic cleanup awareness event of it's kind. In fact, we've created so much awareness around no landfill microplastic pollution solutions, that Governor Kate Brown proclaimed the "ANNUAL OREGON COAST CLEANUP AWARENESS DAY" to be an official State Holiday. That's right folks, our annual beach cleanup is now officially "a thing."
We asked for it & Kate Brown Delivered
This is really cool. Not the plastic washing up on our shores, but the fact Kate Brown heard our call and took action. I know this may seem like a minor achievement to some, but to the team here at That Oregon Life and Ocean Blue, we think it's a great step forward in the right direction for Oregon. Thank you Kate Brown for signing this important proclamation for Oregonians everywhere.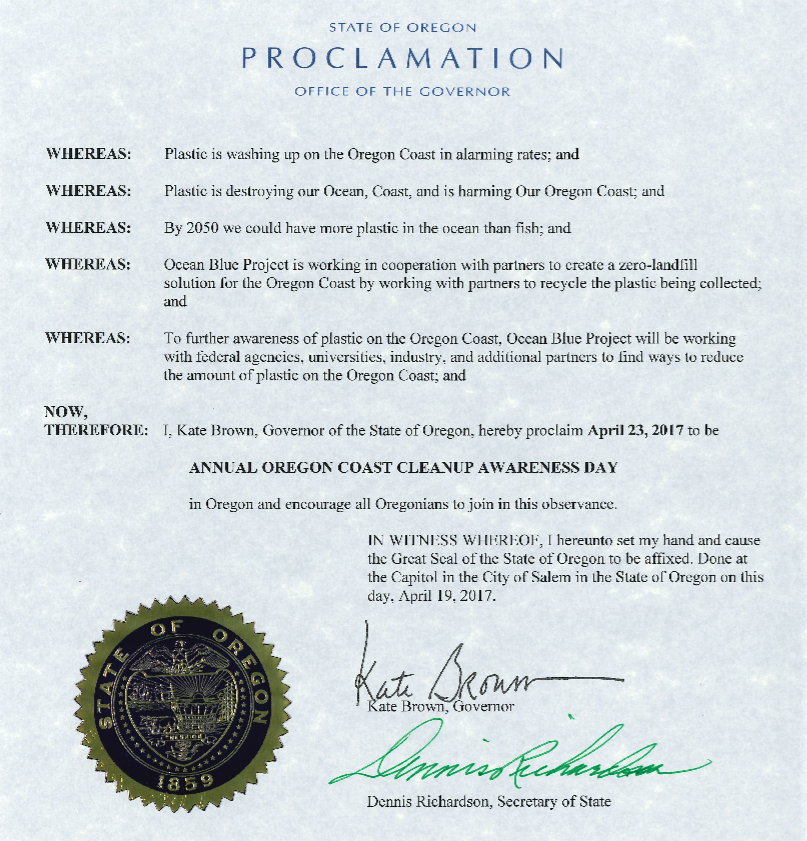 No Landfill Microplastic Pollution Solutions
The plastic fragments collected by our teams are recycled and upcycled back into usable products, not thrown into a landfill. That's one of the major differences between this movement and other beach cleanups, we're dedicated to sustainable solutions that utilize existing materials practically. Whether it's being upcycled into a new product, re-purposed, or transformed into an artistic masterpieces to create awareness, everything we collect that can be recycled or reused for something special.
More Plastic Than Fish
According to the Ellen MacArthur Foundation (EMF), there could be more plastics is the ocean than fish by 2050 (by weight). That is unbelievable, but it's true.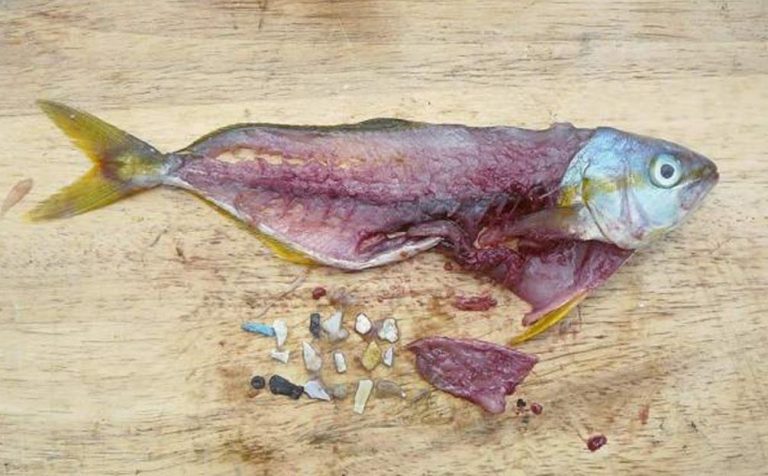 Powered by Volunteers
Cheers to everyone who came to the Oregon Coast Clean Up with Patagonia and all the amazing people who continue to support this monumental effort.
This entire project has been powered by Oregonians volunteering and sharing to make a difference. Through your support and the generous donations from Oregon Minded businesses such as Starkwood Chiropractic, JMI Limousine, LOOPTORKS, Tillamook Cheese Factory, Patagonia, and Total Market Exposure, we have successfully made an impact and started the conversation of change.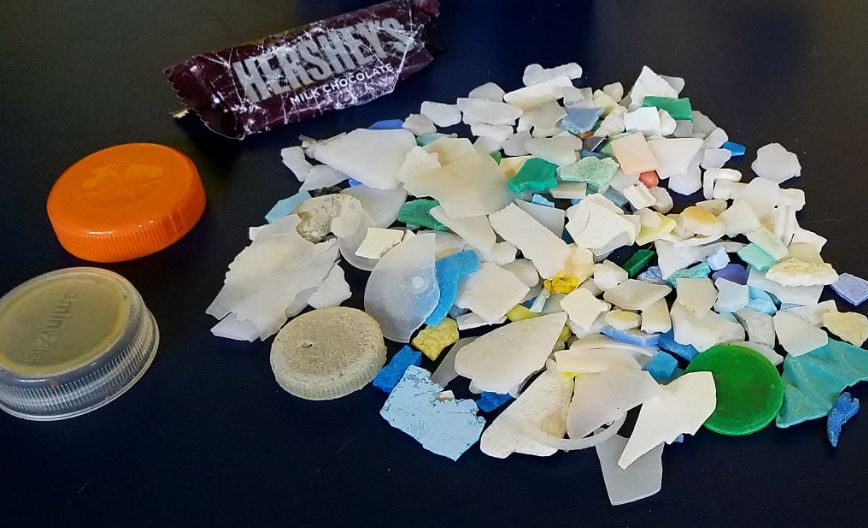 Walk on the Beach
Go for walk and enjoy the beach. As you walk, simply find the high tide mark in the sand and you'll see plastic fragments. In just a few minutes per visit, Oregonians and visitors could be picking up the plastic fragments before they are swallowed by marine life and enter the food chain, disrupting fragile ecosystems. You will not get dirty, because you're not picking up massive tires or metal debris, so there's no excuse to why you can't get involved.
These small plastic fragment pieces number in the trillions and they are easy to pick up so it's fun for everyone. It doesn't cost a anything to join this monumental movement, simply pick up some plastic fragments when visiting the beach, that's it.
Join the Movement – Please Share
&
Donate if you can, thank you.
Ocean Blue Project
is a registered Oregon 501(c)(3) non-profit so all donations are tax deductible. Please donate if you can. Thank you for your continued support and dedication for a cleaner ocean, rivers, and beaches. If you would like more information, please do not hesitate to contact us directly:
Ocean Blue Project, Inc.
www.OceanBlueProject.org
Richard Arterbury
[email protected]
Direct: 541-286-7015