Plastic is flowing in from the ocean everyday. With every wave that crashes on our beaches, more and more plastic is deposited. This wave of plastic is not going to stop and the problem will not go away if you ignore it. Even our fish are consuming the plastic fragments, so you are consuming the plastic too.
Join the largest single beach clean up of its kind happening on Manzanita Beach in Oregon. The Oregon Coast Clean Up with Patagonia & Ocean Blue Project on Sunday, April 23, 2017 – 12:30 pm to 4:30 pm will help make the world's 1st recycled shampoo bottle with P&G Head & Shoulders.
Sea of Plastic Soup
If we do not collect the plastic fragment debris from the beach when it is deposited, it just gets washed away or buried in the sand where the sun breaks down the fragments into micro-plastic. When sun hits plastic it starts to deteriorate, creating small micro-plastic particles that get mixed into the water. The fish cannot avoid it even if they tried. The micro-plastic particles mix with the ocean water creating a soup of micro plastic. This is just one more reason we need to collect the plastic deposited on our beaches on a regular basis.
Notice that the green and blue plastic fragments in the image below have already started to dissolve in the heat of the sun. Those pieces have been exposed to a visible amount of degradation, where as the white fragments seem to have not been exposed to the elements as long. These fragments are small enough to collect in a large mouth bottle, like Gatorade.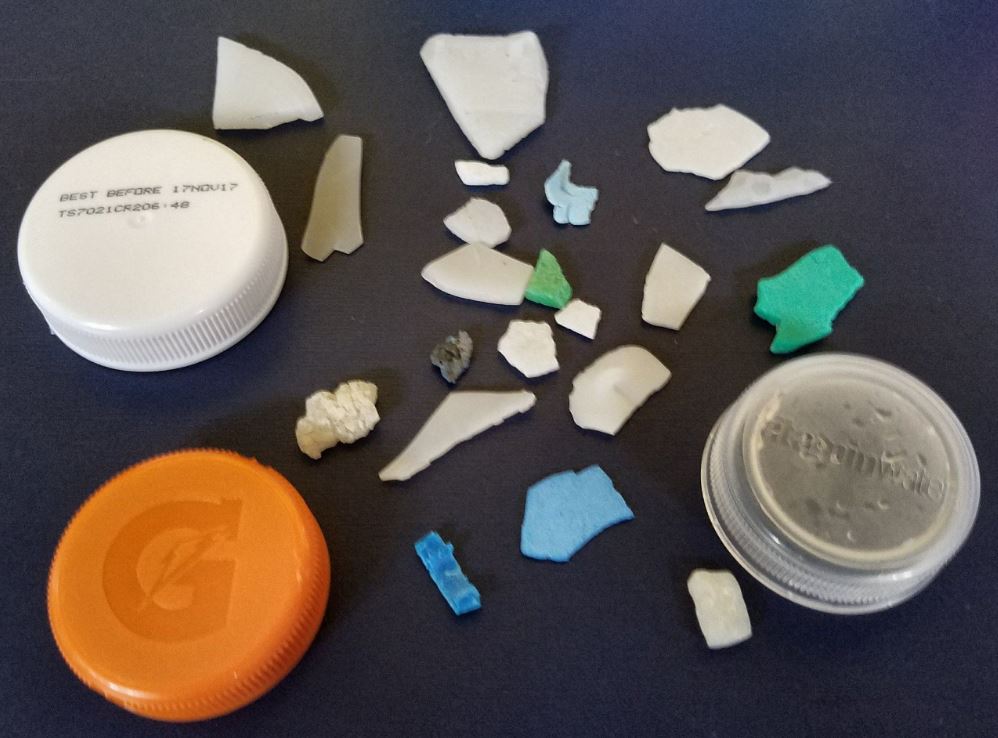 Make A Difference
Oregonians and visitors alike can make a whale of a difference by cleaning the beach for just a few minutes during every visit. Go for a walk and enjoy the beach. As you walk, look at the high tide mark in the sand and start there. You'll notice plastic fragments in the sand, everywhere. They are washing in at an alarming rate. It's important to remember, we are stewards of Oregon and it's our duty to get involved.
It's really easy too. Just finish the beverage in the plastic bottle that you're probably already drinking or find a plastic container to pick up a few plastic fragments off the beach while you're there. With all the debris trash in on the coast and in our daily lives, it's easy to find something to use. This needs to become a "thing" to do when you visit, so let's do just that. Take plastic pick-up selfies and fun Instagram videos with #icleanbeaches because if we all picked up 2 pieces of plastic, we'd have a much cleaner ocean. In fact, we'll donate a special gift pack to the person or team with the best #icleanbeaches pic or video. Let's have some fun with this!
No Landfill Beach Plastic Clean Up
Picking up plastic and putting it into a plastic bag that goes into a landfill does not solve Oregon's growing beach plastic problem, or anyone else's for that matter. We've come up with a solution. Our team of volunteers with That Oregon Life coordinated by Ocean Blue Project uses re-purposed food-grade burlap coffee bags from Holderness Coffee Roasters. That means we've got thousands of free sustainable beach clean up bags for everyone so there will be no more plastic bag beach cleanups in Oregon (think we have about 8,000 but we are picking up more this week).
Oregon Coast Clean Up with Patagonia
You don't want to miss the Oregon Coast Clean Up with Patagonia & Ocean Blue Project on Sunday, April 23, 2017 – 12:30 pm to 4:30 pm and help make the world's 1st recycled shampoo bottle a reality.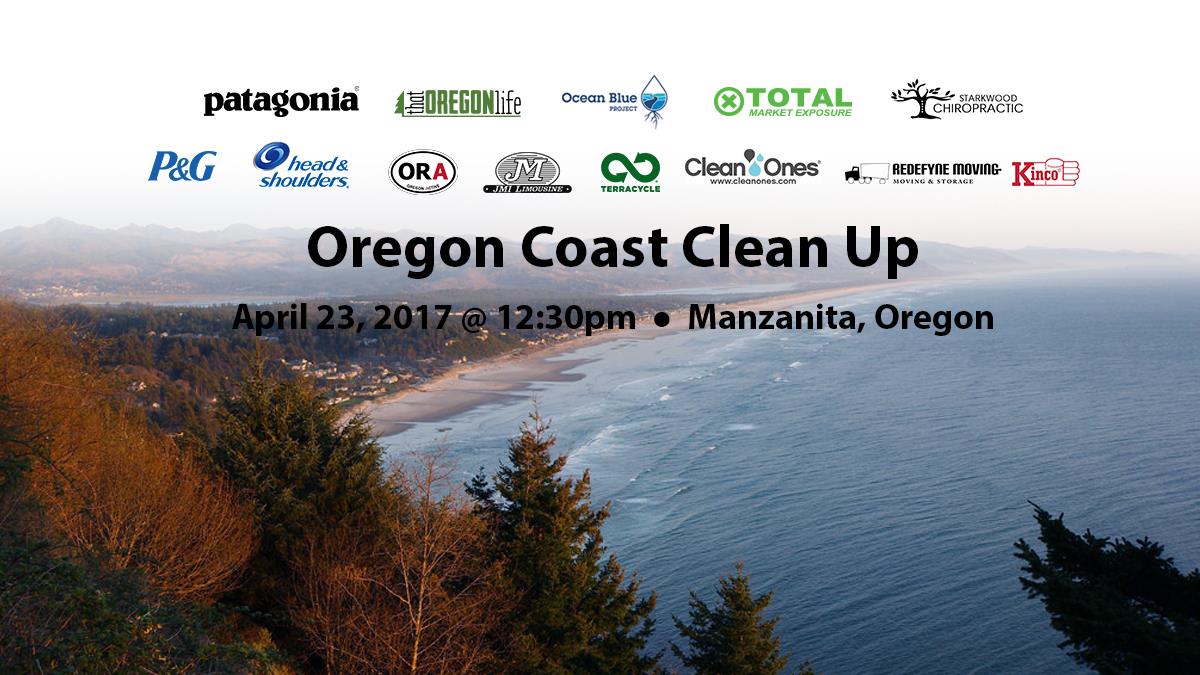 Stay Updated
[mc4wp_form id="15960″]