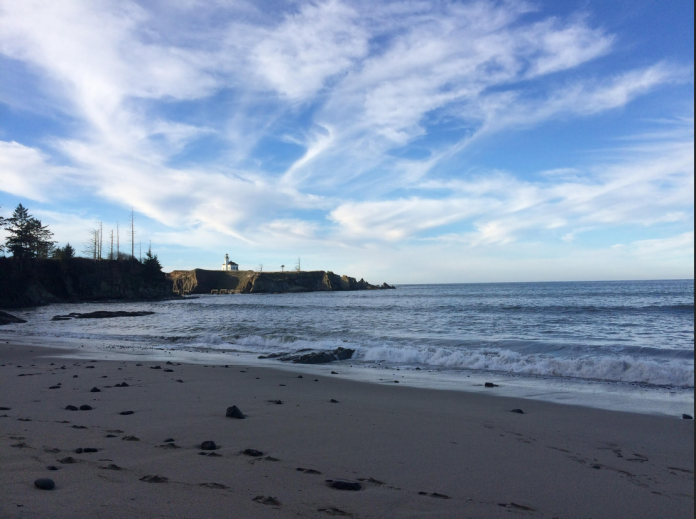 Everyone has a moment when they feel that their life just doesn't fit you anymore. And when that moment inevitably happens, what can you do? For some teenagers, myself included, the answer is packing our bags and shipping off for a foreign exchange program.
But becoming an exchange student usually means living in a small or rural community in a strange country. Sometimes learning to live in such different places can be really difficult.
One year ago when I was 16, I applied for an exchange year in the United States.
On the 28th of August, I knew that I was going to the US, but I didn't know in which state it would be. That night I received an email, 9 days before my departure. The email read, "We found a host family for you, in North Bend, Oregon."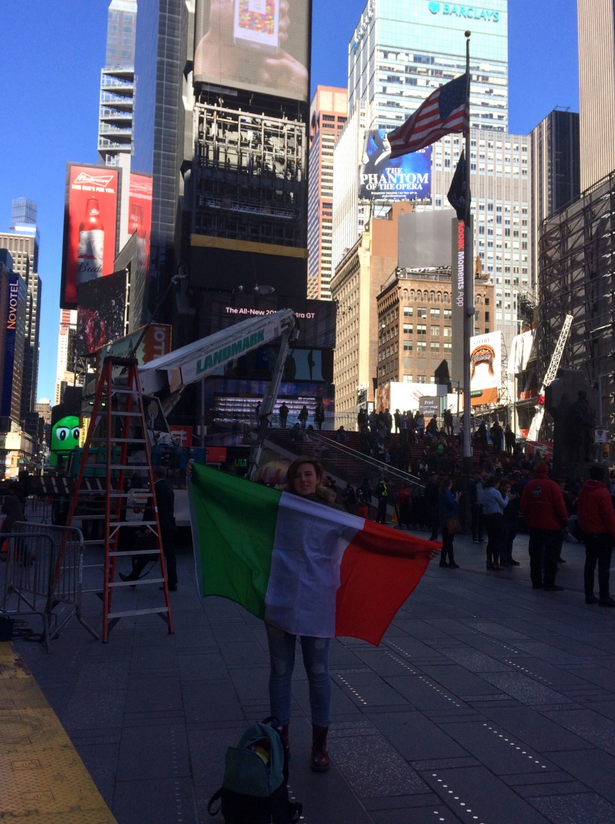 Wait, hold up. Where?
Let me get this out of the way: When you think of "I'm going to the USA," you think about NY, Texas, or California …not North Bend, Oregon.
I didn't know where I was going. All I knew about Oregon was that once someone told me Portland people are weird.
7 months after, I can say just one thing for sure: Embarking on this trip to Oregon was the best choice of my young life.
I'm from Italy. More specifically, I grew up in an urban area close to Milano.  Since I can remember, it's always been trains, cities, big schools and crowded metropolises.
And then I landed in Oregon: a state bigger than my country made of forests, rivers, desert and endless rainy days.
I'm writing this down because I want you all to know how lucky you are to live here, and what a blessing it was to share this experience with you.
Every night on the Oregon coast is a starry night (I mean, behind the clouds, but still). Where I live back in Italy, I have a lot of things that I don't have here, but I would never see thousands of stars from my window.
I settled into my house at the coast with an amazing host family. I lived in the middle of the forest now, and, as opposed to Italy, I haven't seen a small FIAT car in 7 months.
I have freaked out multiple times during my stay, once when my host dad told me there was a bear in the yard, another time when I saw a video of a Cougar in the trail next to my house, and finally when I heard the sound of a squirrel walking under the floorboards during one of my first nights in Oregon (I thought I was going to die because someone was in my room).
At my first day of school, the parking lot was filled with trucks, and I couldn't understand why. Now I don't understand how people can drive small cars.
Oregon hit me very hard. I had to get used to a new language, to a new life, to a new culture, Sometimes when it got really hard, I just wanted to go back to Italy and resume a more familiar life.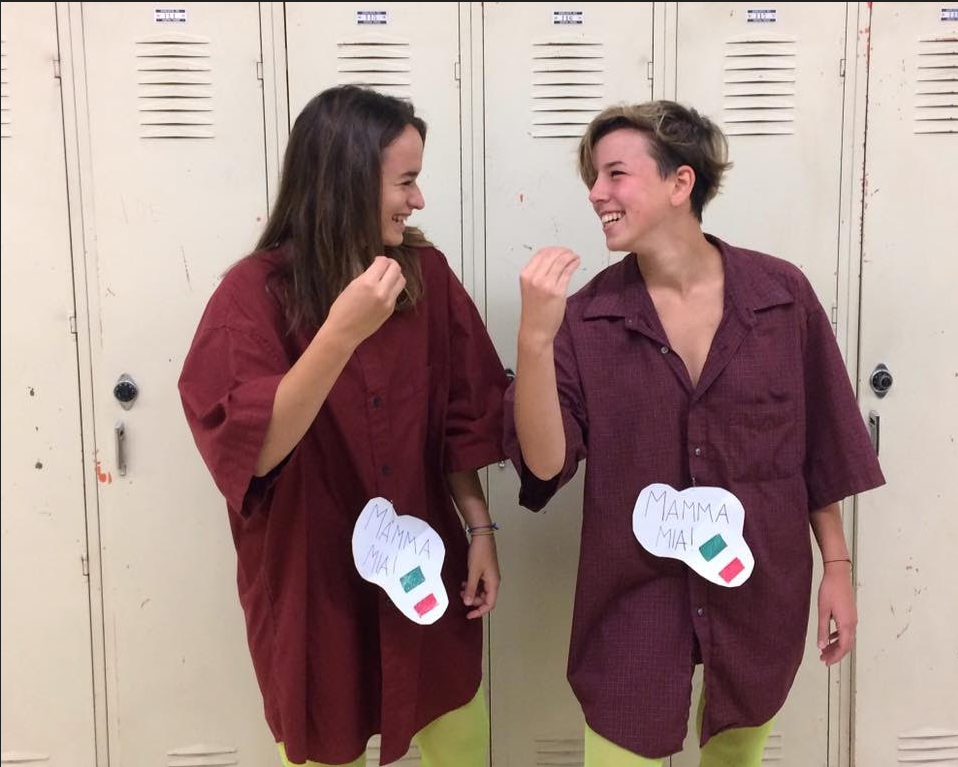 And let's talk about Portland. Portland is nothing like other cities, American or European. Portland is like its own little world.
In Portland, you can find anything everything. I like to go there because it feels like going back to my old life. You can walk around, go shopping in an actual mall, and use public transportation.
But Portland is just one of the many faces of Oregon.
My friends in Italy or in other states tend to say that living in a rural community in the middle of the Oregon coast must not be so cool. There are a few people, it's not an American cultural epicenter, and there is not a lot to do.
I don't even listen to them anymore. Living here for me has been a blessing.
Before going to Oregon, I was scared. I was scared to move from a place that wasn't fitting me to another place that I thought was even worse. I didn't know how to talk with people that were so different from me.
Upon reflection though, I have to thank Oregon. This beautiful state helped me discover that I'm not just a big city girl. I have another side of me that belong to this place, and I don't want to hide it. I'm proud of it.
Riding the dunes, going fishing during my coastal ecology class (that's crazy for me, in my home city it's probably illegal to go fishing with your students), learning the Oregon slang, seeing the sunsets on the bay; that was all brand new to me, and if I'm a better person now, it's because of what I have learned here in Oregon.
When I go back, I'm going to recommend to everyone I know to visit Oregon, not just Portland but everything from Mount Hood, to the border with Idaho, to Ashland.
I have three months left, and as I start considering my time as an Oregonian, the rain doesn't bother me anymore and all the time that I see the sun I go out to enjoy it as if it was a miracle.
And all that I learned is thanks to the people, from the "rednecks" to the "weirdos" that I was expecting to find. This state is beautiful, the coast is gorgeous, I'm in love with cranberries, and I started hiking with amazing landscapes in front of me. I wish I could stay here forever.
I know myself better now. I know that there is no one place that you can call "home." Rather, home is wherever you feel good , and in 80 days I will leave my home, my family, my friends, to go back to my home, my family, my friends but in another continent.
Being an exchange student in North Bend has been amazing, an endless adventure that I will keep with me for a lot of years.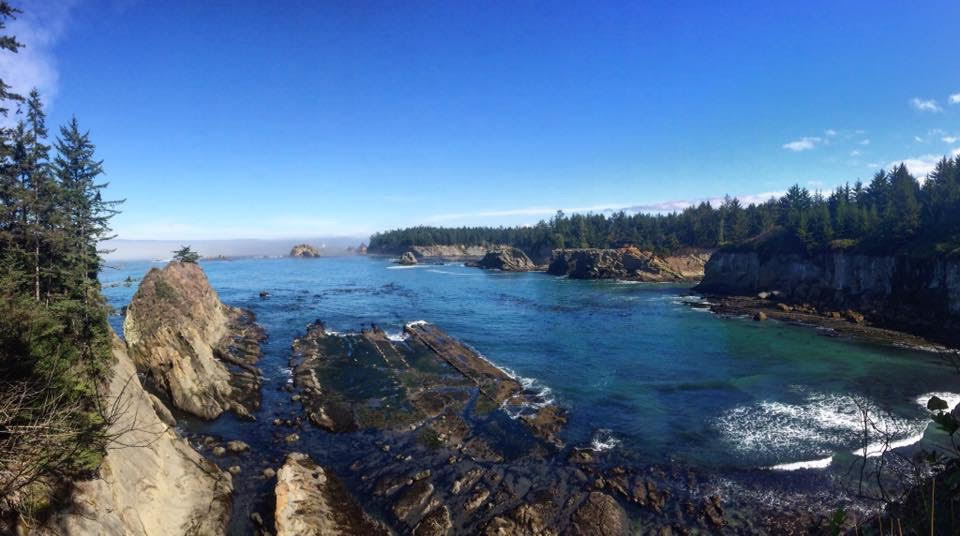 I want to give an advice to everyone: be kind to us foreign exchange students. We usually come from big cities, and we arrive in the middle of the hills without knowing how much hearing the frogs every night can drive us crazy.
Be kind because it takes a long time to get used to Oregon. Although the adjusting takes time, the love for Oregon comes immediately.
I'm going to take Oregon with me forever, I'm going to come back multiples time, and I'm going to miss Oregon every single day.
My life will not be same after this year for those places changed the deepest part of my soul.
Thank you, Oregonians.