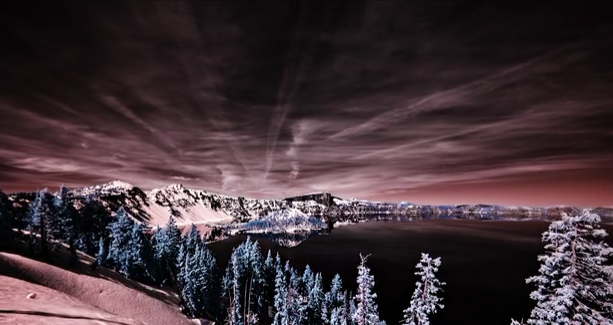 You may have come across a couple time-lapses shot in Oregon, but never one quite like this. Invisible Oregon is uniquely different, as it was shot entirely with infrared converted cameras, revealing a landscape that's out of reach of ordinary human sight.   "Invisible Oregon is a study of light across time and space," wrote the filmmaker Sam Forencich. "As the sun rises over the state of Oregon, infrared light travels across the earth revealing the subtleties of new growth and the dramatic intersection of sky and earth."
As you can see, the film features many of Oregon's most beautiful areas such as Crater Lake and the St. Johns Bridge in Portland.
Forencich is a photographer for the National Basketball Association by day, and experiments with different types of filmmaking in his spare time. The sound design for Invisible Oregon was done by his son, Travis Forencich.