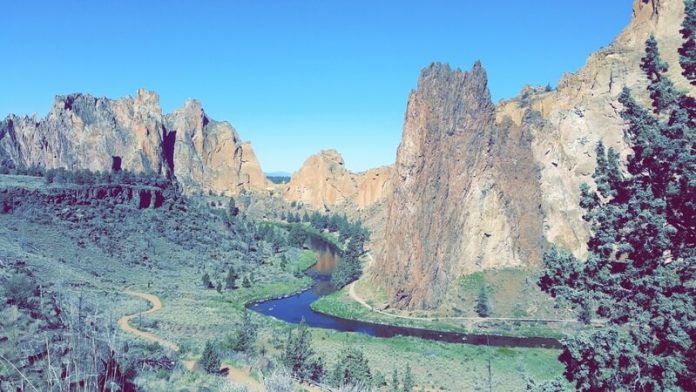 Pros: Face melting Panoramic views. Short and long hikes. Nearby camping. Rock climbing.
Cons: Blistering summer heat and crowds.
---
Adventure Details
Difficulty: Easy-hard
Length of Hike: 3.8 mile round trip
Distance from Portland: 3 hours
Elevation Gain: 700 feet
Seasons: Year-round, but know that summer temperatures can reach 100+ degrees.
Use: hiking, rock climbing, trail running, biking.
Road Conditions: Paved
Rock Climbing: Yes
Swimming: Yes in the summer.
Bathroom: Yes
Overnight Camping: Yes, there is a nearby campground.
Region: Central Oregon, OR
Congestion: Moderate- High
Preferable Season(s): Spring and fall are the best months to avoid the crowds and beat the heat of the summer but sunny winter days aren't bad either.
Day-Use/Parking Pass Required: Yes
Dogs allowed: Yes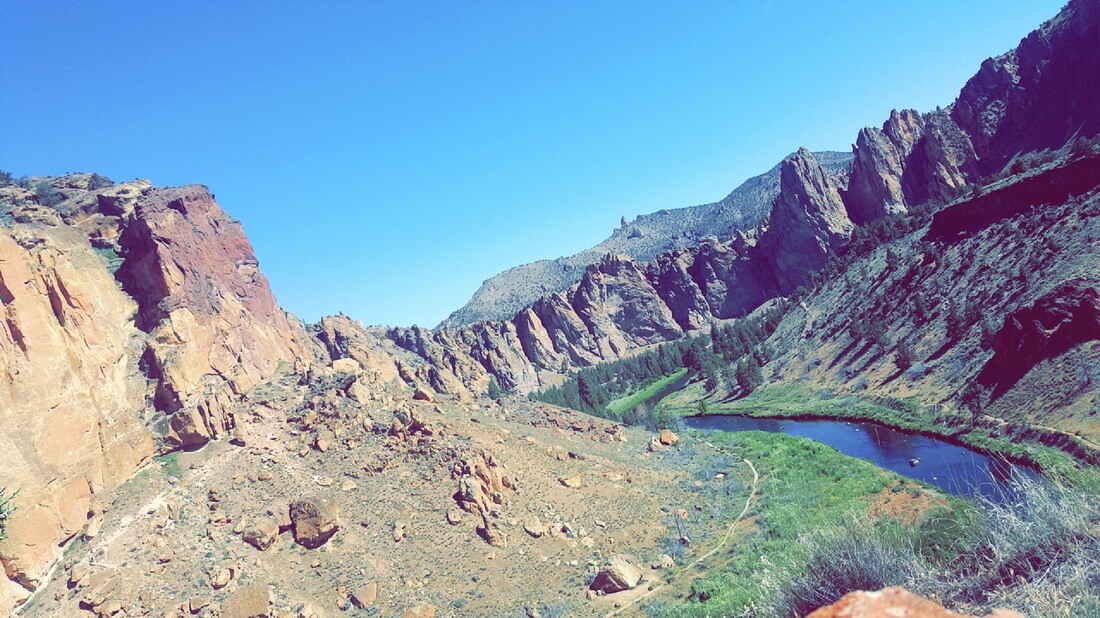 Smith Rock covers over 650 acres and hovers around 3000 feet in elevation. Towers of volcanic ash rise like cathedral spires out of the sage and dust of the high desert, making it the perfect place for rock climbing.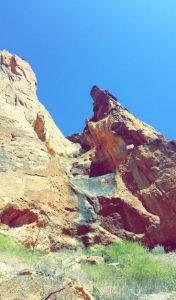 In fact, people travel from all over the world to climb the cliffs at Smith Rock. It now attracts over 800,000 visitors a year from around the world. Whether you come for the climb or come to unwind, you'll see why Smith Rock is considered one of the 7 Wonders of Oregon. It's one of the most beautiful places I've ever seen.
The rock formations, the beauty of the flowing Deschutes River and the variety of hiking paths make the visit worth a whole day or two. Bring a lunch, bring a camera and bring your energy to a place you'll long remember and yearn to return. Keep in mind there isn't a lot of shade and it gets very hot, so bring sun screen.
If you come for hiking you have 2 options: walk along the river for a rather easy and beautiful round trip hike, or get crazy and hike up to the top on the Misery Ridge Trail for a view of the canyon from above (Not an easy hike).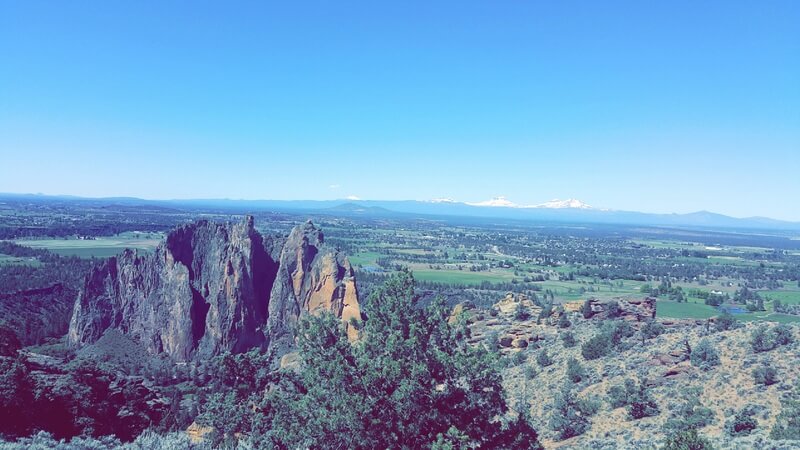 Either way, plan on being there for a few hours. It's just 3 hours outside of Portland, so you can make a day trip of it if you so choose. Be ready to buy a parking pass at the park or online. And as always, please remember to leave no trace. Always leave the trail better than it was before you got there. For more information on Smith Rock and what there is to do there check out their site HERE.
Thanks for reading my adventure guide brief. Please feel free to check out my business website www.Kickass-Designs.com and follow me on Instagram @KickassDesigns.