Deadline reported yesterday that Paramount Studios announced Travis Knight will be directing the first of many planned Transformers spin off movies. The movie is called Bumblebee and will center around the titular Autobot who uses his car radio to communicate and befriend Samuel Witwicky.
Travis Knight is the son of Nike founder Phil Knight, one of the most influential men in Oregon's history. And while Travis may never fully step out of his father's rather large shadow, directing a film in a tent pole franchise like Transformers is a big step in the right direction.
Rather than selling a product or brand like his father, the younger Knight has made his name in more creative fields. After briefly experimenting with a rap career (no, seriously. He went by the name Chilly Tee and wasn't bad), Travis became enamored with film and animation. When Phil became an investor in the Portland-based Will Vinton Studios, Travis signed on as an intern. Over the next ten years, Travis would hold multiple positions from animator to producer. When Phil flat out acquired the studio, they changed the name to Laika and Travis took a more leading role.
And while it might be tempting to chalk up Travis's success to his father's riches and influence, Travis has consistently produced great work that is adored by critics and audiences alike. You may not recognize the name Laika Studios, but I guarantee you'd recognize some of their films.
With Laika, Travis produced and animated the stop-motion films Coraline, ParaNorman and The Boxtrolls. Despite working with budgets that generally hovered around $50 million, the three films made a combined $340 million at the worldwide box office. They average an 84% fresh rating on Rotten Tomatoes.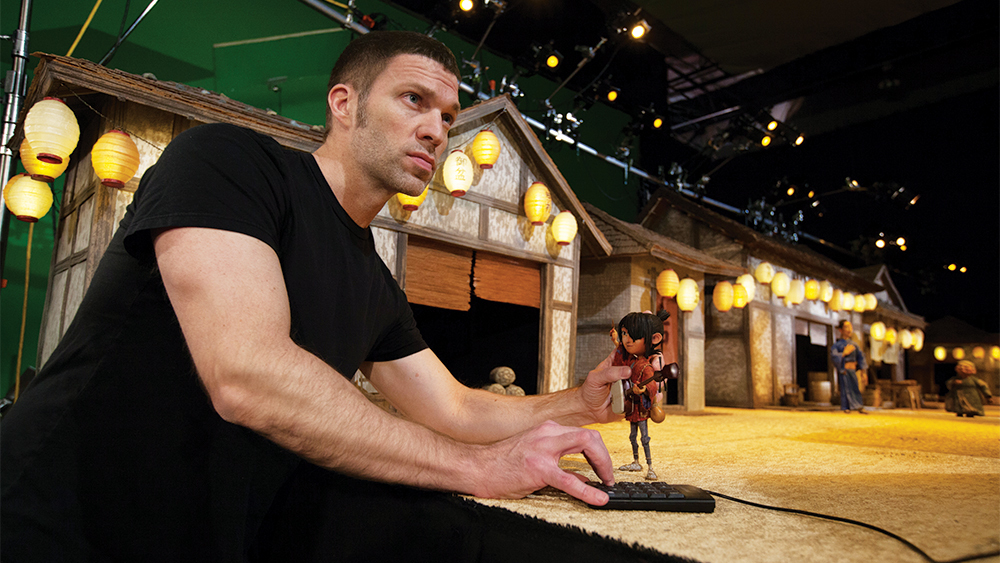 In 2016, Travis took a big step forward in his career with his directorial debut, Kubo and the Two Strings. The film featured the voice talents of several A-list stars like Art Parkinson, Matthew McConaughey, Charlize Theron, Rooney Mara and Ralph Fiennes, and it was nominated for the Best Animated Film Oscar. It currently holds 97% fresh score on Rotten Tomatoes.
If Travis was ever going to take the leap from animated feature films to live action films, now is the best time to do it when his stock and perceived potential is sky high following his incredibly successful directorial debut. Transformers movies also rely heavily on CGI-animation, so Travis will get to work in his specialty still.
Directing a movie like Bumblebee will also give Travis a much larger budget to play around with. Instead of $60 million dollar budget, Travis could be working with something closer to $250. And with Paramount planning on releasing at least one Transformers movie every year through 2019, Travis could get multiple cracks at manning the helm of this box office beast.
Although it may be impossible to ever fully step out of Phil's shadow, Travis is certainly doing a great job of making a name for himself in an incredibly competitive industry.