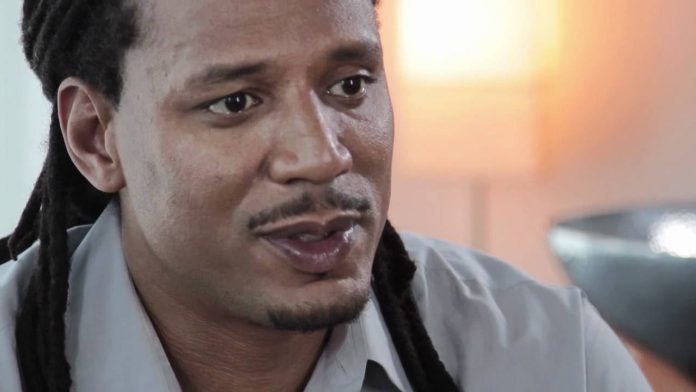 Oregon, like any great community, is built on a foundation of giving back and lending a hand. The organizations responsible for this often go unheralded and unrecognized for the positive impact they make everyday, which is why That Oregon Life is starting a new series that takes a look at the many charities, foundations, and nonprofits doing great work around Oregon.
For our first entry, we're focusing on the Brian Grant Foundation (BGF), which former Blazers power forward and universally-beloved Portlander Brian Grant started in 2010. The foundation raises funds and educates people about Parkinson's disease, as well as provides a community where people dealing with Parkinson's can find support, fellowship, and advice on living with this disease (Grant was diagnosed with Parkinson's in 2008).
The BGF empowers people impacted by Parkinson's to lead active and fulfilling lives through a focus on wellness, specifically exercise, nutrition and emotional health programs. Parkinson's is a neurodegenerative disorder that affects cells in the brain that produce dopamine, a chemical messenger that helps to control movement.
To celebrate National Nutrition Month is March, the BGF is partnering with Fred Meyer and the Urban Restaurant Group to put on a four-part cooking class series tailored to people living with Parkinson's and their family members.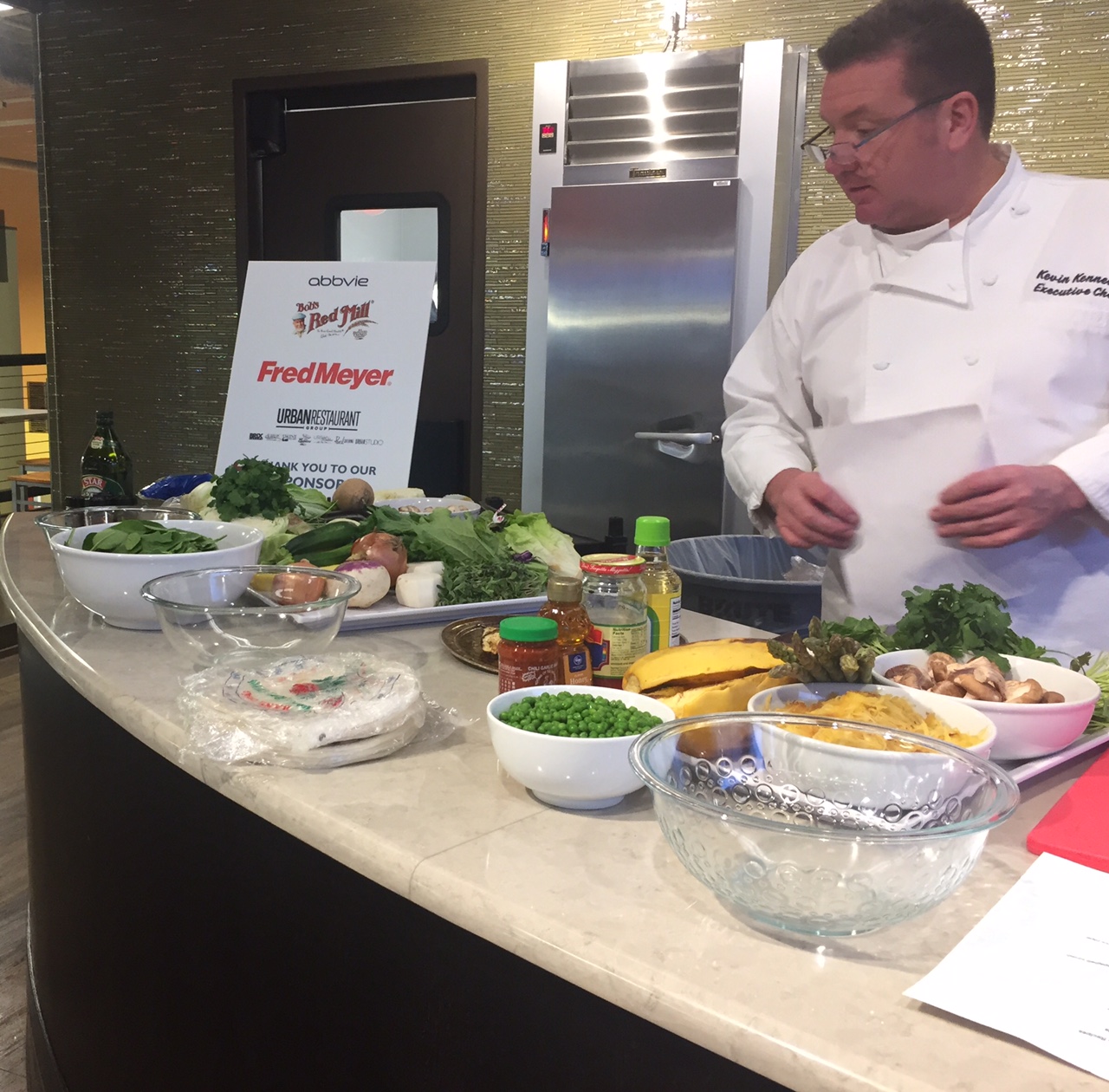 The classes are held at Fred Meyer Stadium off Burnside in their state-of-the-art practice kitchen on the second floor. They are led by BGF Executive Director Katrina Kahl along with Urban Studio Executive Chef Kevin Kennedy, who comes up with the recipes and walks the class through the cooking process. For the first time ever, the cooking class had an occupational therapist, Roseanne Yee, from OHSU. Roseanne chimed in throughout the class with expert tips or product recommendations to make cooking easier for the participants.
The classes are predominantly for people affected by Parkinson's, but the BGF also opens them to the public and anyone who wants to learn more or get involved. So this past Wednesday, I decided to drop by the first class of the four-part series, Tips and Tricks for a Parkinson's Friendly Meal, and see what it was like.
The first thing I noticed is the communal atmosphere. Most of the participants knew each other from previous classes or workouts. Though there is no known cure for Parkinson's, research has shown that healthy eating and social connections are important aspects for managing the condition and improving quality of life with the disease.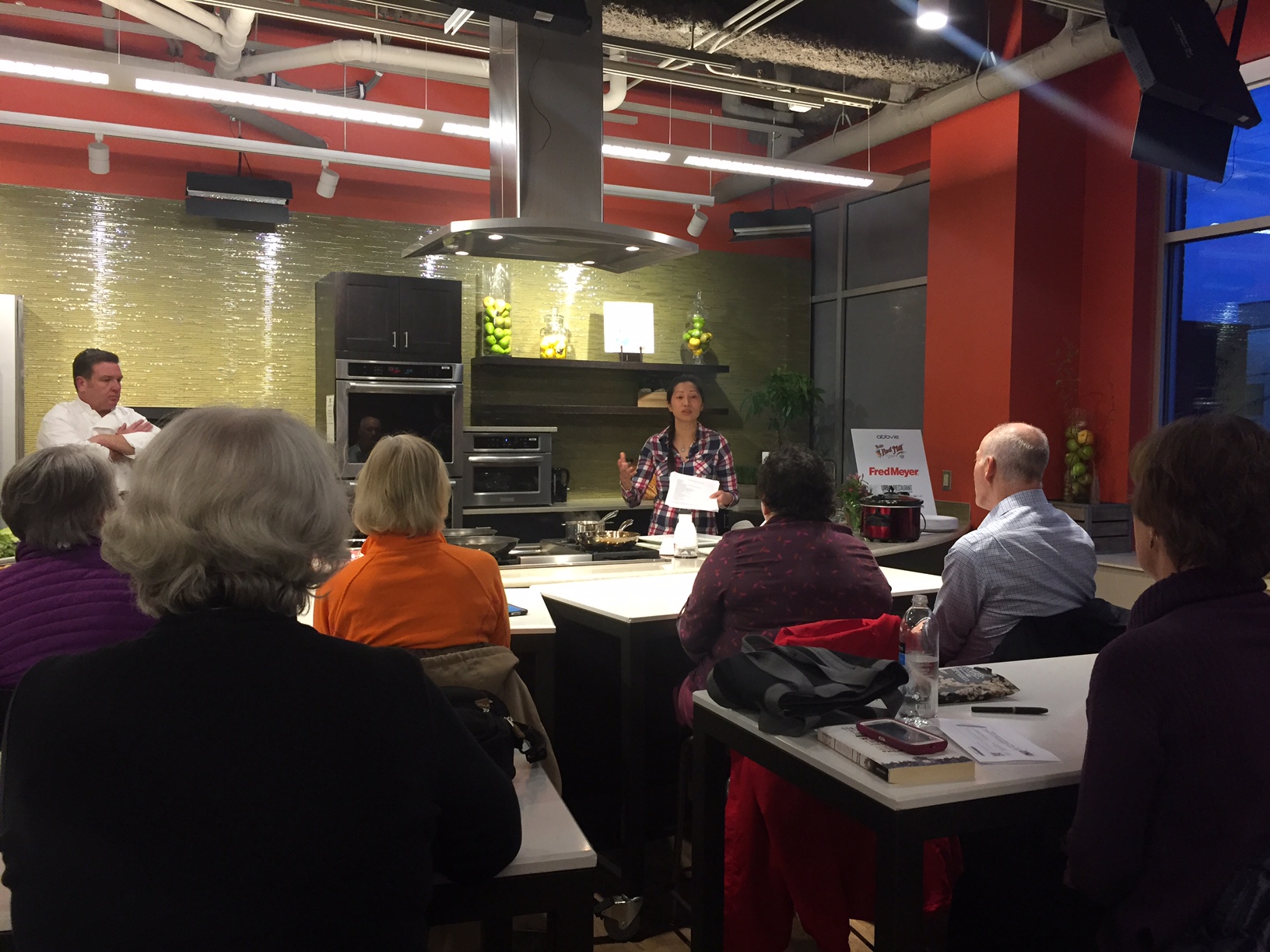 In this sense, all BGF events serve a dual purpose of not only informing and engaging, but also building lasting bonds between people going through this major life change together. Before the class began, participants milled about and caught up with friends they had not seen since the last BGF event.
Properly choosing and preparing food is one of the most important and challenging aspects of living with Parkinson's. The repetitive motions of cooking along with the potential stress of multitasking can both induce and worsen the symptoms of Parkinson's like tremors and spasms. Not only do routine tasks like chopping garlic or grating cheese become significantly more difficult and dangerous, but the dietary restrictions often severely limit the kind of meals you can fix.
According to the Parkinson's Disease Foundation, amino acids found in most dietary proteins (red meat, chicken, fish) interfere with the primary Parkinson's symptoms drug, Levodopa. The BFG provides delicious recipes that rely almost entirely on vegetables as an energy source. In the class I attended, the two recipes showcased were Veggie Tacos and Spring Rolls.
I chatted with Lynn Hubert, a regular attendee of BGF events whose business card reads, "Happily retired," about the difficulties of preparing meals with Parkinson's disease. She attended the first ever cooking series class in 2015, and now drives up from Albany to attend cooking series with her son.
"The cooking isn't too hard, but the lack protein is tough," she reflected. "When my family is here, they'll be making eggs, bacon…breakfast is mostly protein when you think about it. Then I have to say, 'Oh, I'm fine. I'll eat these raspberries.'"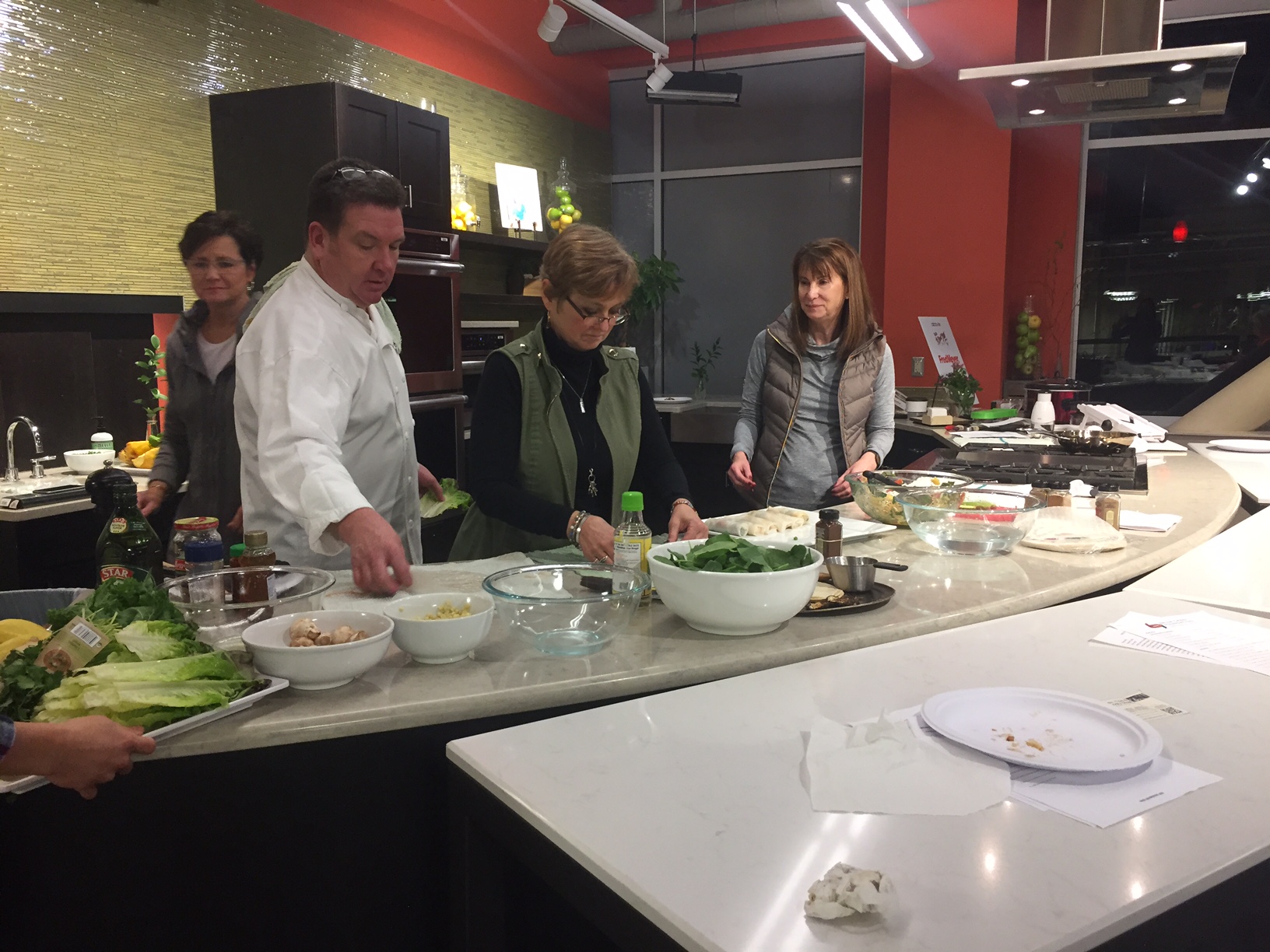 The class was chock full of useful tips and tricks to deal with both dietary restrictions and physical risks associated with cooking. Some of these included using a crock pot, buying canned or pre-chopped vegetables, using heavy amounts of vegetable oils and avocados, and many many more.
As the class progressed, participants were encouraged to ask questions and try the various techniques and utensils. During the spring roll prep, each participant went up and tried the various rolling methods to see which they preferred. The whole event had a nice, laid back demeanor, and everyone seemed to be having a genuinely good time as they learned. The BGF purposefully structures the class so that it doesn't feel like a lecture. They want everyone up, moving, and having fun.
"Being able to talk to people going through a similar situation and ask them, 'What do you do? How do you exercise?'" Hubert answered when asked about how the BGF community supports her. "And conversely, giving advice and helping people with things that have worked for you. 'Oh, I paddle board, ride my bike or I hula hoop to help my core strength.' We're all constantly helping each other to find new ways to keep moving and live the right way."
Tips and Tricks for a Parkinson's Friendly Meal is only part one of the BGF's four-part series. The other three are Navigating the Grocery Store (March 9th), Delicious and Nutritious Smoothies (March 15th) and Simple Healthy Meals (March 22nd). They're designed to provide a comprehensive look for the entire cooking process, from picking a recipe and shopping for ingredients to actually preparing the food.
It's important to combine these nutrition-based classes with the more standard exercise-centric ones that the BGF offers. Battling Parkinson's requires a commitment to all-around healthy living. When I asked Hubert how she approaches the day-to-day of living with Parkinson's, she answered, "Exercise and eating right is probably your best medicine."
After two years of working with the Brian Grant Foundation in both Albany and Portland, the BGF trained physical therapists in Albany were trained by BGF to coach the BGF Powering Forward Bootcamp class twice a week for people with PD in the mid-Willamette Valley area to help with people who want to attend the classes and workshops but can't realistically drive to Portland each week), Hubert was informed by her doctor that not only is her disease not progressing, but it's actually receding.
After two years of working with the Brian Grant Foundation in Albany and Portland, the BGF trained physical therapists in Albany now coach the BGF Powering Forward Bootcamp twice a week in the Mid-Willamette for people with PD.  This is a wonderful resource because it wasn't realistic to drive to Portland for these classes.
Hubert was recently informed by her doctor that not only is her disease not progressing but she might have improved a small amount.  She gives a fair share of credit to BGF for helping her fight this complicated disease.