Last updated on January 30th, 2018 at 10:36 am
UPDATE: Another Blockbuster has bit the dust, and the Sandy location that was still open at the time of writing this article has closed as of December 2017. The Sandy location announced the closing via their Facebook page:
"After decades of films, fun and family time, we'll be closing up shop at the end of 2017."
Ah, nostalgia. If you're pining for the good ol' days when we used to have to physically get up and leave our home to rent the latest movie, well you may be in luck… At least if you live in Bend, Redmond, or Sandy, Oregon.
I'll never forget how exciting it was as a kid to run to the local video store with my family or friends. There's just something about pulling those movies off the shelves, taking my sweet time and reading the back cover of every movie until we finally nailed down what we were going home with.
And don't forget video games! There was nothing more promising than the weekend ahead with the latest Nintendo game in hand. Sure, with Netflix and every other on demand service, now everything is at our fingertips and readily available to stream in seconds. But then again, can I watch all the Die Hard movies on Netflix? It seems like I can never find the classics on streaming services. Not to mention, it was always fun to talk to the true movie critics — the employees who already watched the newest flicks before you got there.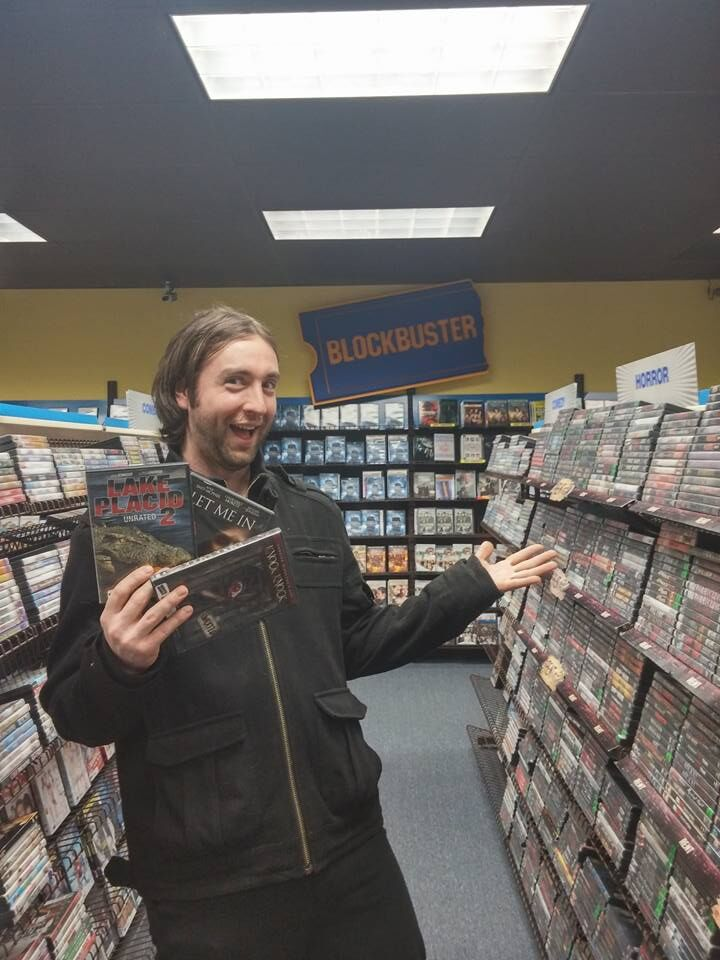 Sure, the Blockbuster of yesteryear put mom and pop video stores out of business, yet here it is, a mom & pop store unto itself now, still offering up tons of DVD and Blu rays at bargain prices right here in Oregon.
As I was still in disbelief, I had to actually call them myself and was pleasantly surprised to hear someone answer. I spoke with Stephanie at the Blockbuster in Sandy, who happened to be the manager and was more than happy to answer a few questions for me. Oh, and she did confirm I could absolutely rent every Die Hard movie at their location.
The death of Blockbuster, following a long and painful decline, was widely reported on November 9, 2013. In their glory days, Blockbuster Video had almost 9,000 stores at its peak in the mid-2000s. Nowadays, the abandoned shells of former Blockbuster Videos stand empty, scattered across the country like makeshift memorials to physical media.
So how many Blockbusters are still operating in 2017? I was told eleven, but wasn't able to get a clear answer as the friendly employee in Bend let me know that her best guest was fifteen. It's crazy to me that they are still around, and three of them are doing seemingly good right here Oregon.
So if you are lucky enough to be near any of these Blockbusters in Oregon, we encourage you to go in and grab a movie or game. According to the manager at the Sandy location, all Blu rays and DVDs considered new releases will run you $3.99 for 3 days, while older flicks will only cost you $1.75 for a 5 day rental. While the days of renting consoles may be over, you can still rent the older generation games such as Xbox 360 and Nintendo Wii titles.
If you want to see yourself, here are the Oregon locations. Blockbuster and chill anyone?
Blockbuster Video (Sandy)
37401 US-26, Sandy, OR 97055
Phone: (503) 668-3575
Blockbuster Video (Bend)
Address: 211 NE Revere Ave, Bend, OR 97701
Phone: (541) 385-9111
Blockbuster Video (Redmond)
Address: 946 SW Veterans Way, Redmond, OR 97756
Phone: (541) 923-5111
Don't miss this interesting documentary about the history of Blockbuster.