Last updated on February 27th, 2017 at 01:43 pm
If the Oregon Museum of Science and Industry (OMSI) wasn't already awesome enough, guests will be excited to know they just added an exhibit that's sure to draw in the crowds. Your Star Wars lego set is cool, but Oregon-raised and renowned artist Nathan Samaya takes building LEGOs to a whole other level with the world's largest LEGO art display.
The Art of the Brick is set to open to the public tomorrow, February 18, 2017 with over 100 different works on show. This exhibit is said to run through until May 29, 2017, at OMSI, and will cost $3.75 to $5.75 more than the general admission price at the Portland museum.
Sawaya, who was raised in Veneta, Oregon, is also unvelieing a piece made especially for Portland, which features a life-size human form colored with the pattern of the PDX airport carpet.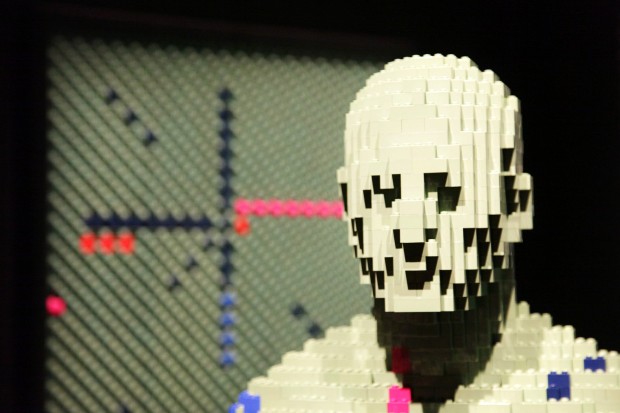 "I use LEGO bricks as my medium be­cause I en­joy see­ing peo­ple's re­ac­tions to art­work cre­ated from some­thing with which they are fa­mil­iar," Sawaya stated in a press re­lease. "Every­one can re­late to it since it is a toy that many chil­dren have at home. I want to el­e­vate this sim­ple play­thing to a place it has never been be­fore."
It's interesting to note Sawaya uses the same LEGOs as everybody else uses, but he actually uses glue to piece them together for stability. A life-size human sculpture uses an impressive 15,000 to 20,000 bricks, and can take up to four weeks to complete.
There will be impressive life-size sculptures in The Art of the Brick, including his 20-foot tyrannosaurus rex skeleton, as well as Sawya's iconic work known as "Yellow".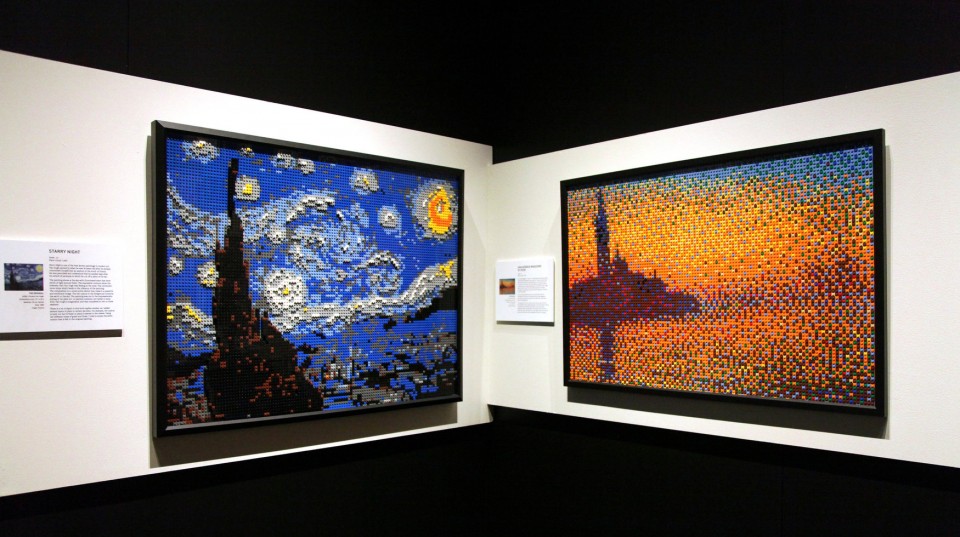 Other featured art will include recre­ated mas­ter­pieces such as Van Gogh's Starry Night and Da Vin­ci's Mona Lisa. And what fun would it be to just come see the amazing LEGO sculptures? At the end of the exhibit, bins full of LEGOs will be available for kids and adults to build themselves, with guided step-by-step creations.
"This ex­hi­bi­tion is one that opens the door to a va­ri­ety of com­plex top­ics through a sim­ple toy most of us played with as chil­dren," stated Nancy Stue­ber, OMSI pres­i­dent, and CEO. "It shows that art and sci­ence are very much linked to­gether, and this ex­hibit is a fun and whim­si­cal way to make both ac­ces­si­ble to au­di­ences of all ages."
Visit OM­SI's web­site: https:// www.omsi.edu for more details. To read more about the Art of the Brick Ex­hibit, visit: http:// www.brickartist.com.
h/t oregonlive