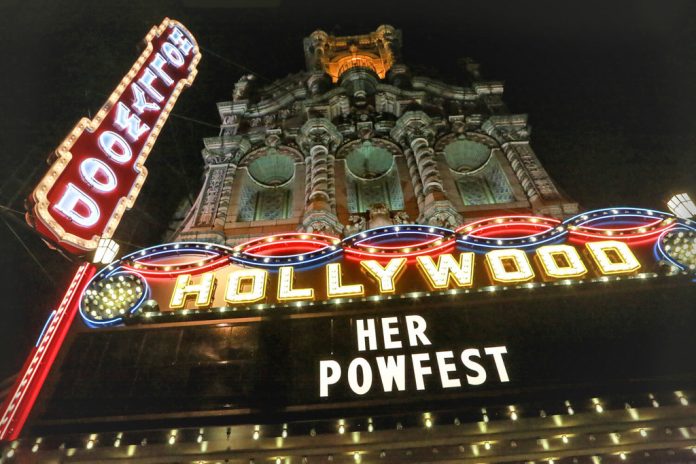 On Thursday, March 2nd, Portland will celebrate the tenth annual Portland Oregon Women's Film Festival, or POWFest, at the Hollywood Theater. The festival is at The Hollywood Theater and runs through Sunday, March 5th, with multiple films showcased each day.
Tickets are between $9-15 or $60 for a festival pass that allows you to see all 60+ films that will be shown. Some of the films do cover mature topics, so parental discretion should be advised on whether or not to bring your kids to certain screenings.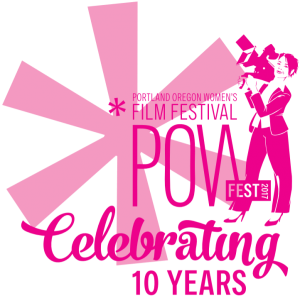 POWFest is the only Portland film festival that exclusively focuses on and highlights the work of female directors. The festival is a robust celebration of women's cinema, complete with director interviews, Q&As, workshops for aspiring female directors, and much much more.
This year's guest of honor is Cheryl Dunye, an award-winning director and professor of cinema at San Francisco State University. She will be in attendance for the entirety of the festival, conduct a Q&A, and run one of the workshops.
"We are thrilled to showcase the brilliant and impactful films of Cheryl Dunye at this year's POWFest. Dunye's strong voice and willingness to challenge social and cultural norms is a welcomed voice during some powerful times in the women's movement, and one to be celebrated at our 10th Annual Festival."  said POWFest Executive Director, Tara Johnson-Medinger.
POWFest is definitely one of the cooler events that occurs in Portland's art scene each year, and anyone who considers themselves a movie buff or supporter of women's cinema should consider checking it out.
You can check out the screening schedule here.