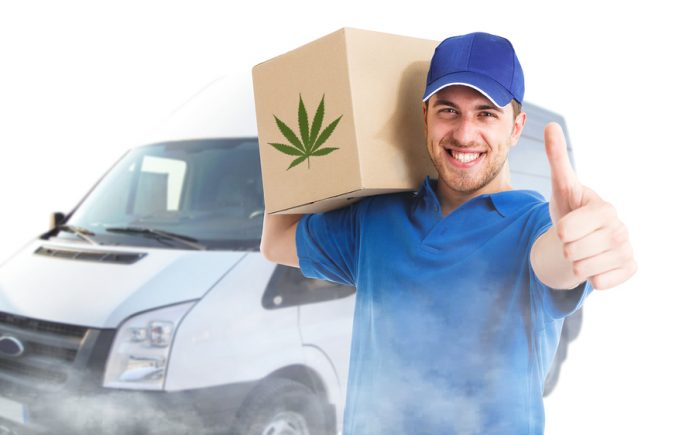 Last updated on February 21st, 2017 at 08:24 am
Whether you have a hard time getting around town, or you're feeling too blazed to make the drive for your next hit of green, if you're in Oregon you're in luck as you can now have cannabis delivered to your doorstep. The Oregon Liquor Control Commission granted delivery permits for cannabis in December, although were not granted permission until last month.
"We needed to make an adaptation to the cannabis tracking system to provide a document that would actually allow for the delivery of recreational marijuana to homes," OLCC spokesman Mark Pettinger told KGW News.
As you'd expect, the OLCC has issued several rules regulating the marijuana home delivery service. One example being the marijuana retailers are only allowed to deliver within the city they are licensed.
Any retailers who would like to deliver must first obtain a license from the OLCC. The delivery permits have been granted to 117 marijuana retailers across Oregon, with 13 of them are in Portland. Under the new law, delivery services may be located near a marijuana retail outlet. In Oregon, you must be at least 21 to use marijuana, and the delivery service, of course, is available to those who are 21 and older. Customers are to sign for their deliveries, and it can only be made between 8 am and 9 pm.
One of the first retailers licensed for delivery in Portland, Spencer Krutzler is super excited. "I definitely expect to a smile on everyone's face when we show up to that front door," told KGW. While he has only had a few mobile orders so far, the word is definitely spreading.
Could the future include getting fat buds with your giant pepperoni pizza delivered to the door? Sounds like every stoner's dream coming true in Oregon.
h/t KGW