Last updated on February 24th, 2017 at 10:49 am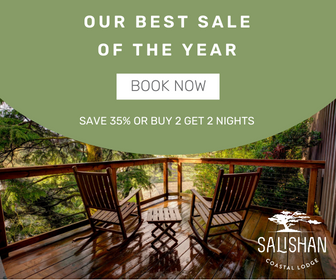 In the first game of their annual Bay Area road trip against the University of California in Haas Pavillion, the Oregon Ducks looked dead in the water. The larger Cal front line grinded the game to a snail's pace and the Ducks couldn't adjust to the slower tempo. Shots rimmed out, lazy passes were picked off, and Cal started to pull away.
At halftime, Oregon trailed by 14 points. Which is significant when you consider that they only scored 16 first half points, the lowest points total in a half since Dana Altman took over as head coach in 2010. Compounding these issues, the Ducks' star player and preseason All American Dillon Brooks was battling foul trouble and unable to play the majority of the second half.
He was on the court for when it mattered the most though. Behind an aggressive press and timely threes from Chris Boucher, Dylan Ennis, Payton Pritchard and Brooks, the Ducks responded to a ten point deficit in the last 4 minutes with a 19-6 run.
California's Ivan Rabb put back an offensive rebound to tie the game at 65 with 9.4 seconds left, which was juuuuust enough time for Dillon Brooks to do this:
Without a timeout, the Bears had to chuck a desperation half court shot that never had a chance, and the Ducks prevailed 68-65. Brooks finished as the game's leading scorer with 22 points despite only playing 26 minutes due to his foul trouble. Boucher added 18, all in the second half, and Ennis rounded out the scoring with 13.
For the Golden Bears, Jabari Bird finished with 20 points, and Grant Mullins, no relation to NBA legend Chris Mullin, added 11. The loss dropped Cal to 9-6 in conference play. Oregon is now 14-2.
If Brook's dagger 3 looks familiar, it's probably because Brooks hit a similar shot to vanquish the then-undefeated and #2 rated UCLA Bruins in December.
Or maybe it looks familiar because you happened to watch the Ducks women's team beat Cal earlier this year on an eerily similar looking play by Sabrina Ionescu.
Déjà vu. Sabrina Ionescu and Dillon Brooks' game-winners at Cal…same spot. #GoDucks pic.twitter.com/lRh59yoD3g

— GoDucks (@GoDucks) February 23, 2017
After the game, Brooks told The Oregonian about how it felt to hit that big of a shot in front of a raucous and excited Cal crowd that could smell blood, "Looking at every single crowd member out there and looking at them look down on themselves. They thought they had the game. And we stole it from them."
More important than clowning on Cal fans (although that is very important), the Ducks are still in the race for the PAC-12 regular season title. If they can secure that and go on to win the PAC-12 tournament, the selection committee will have a very hard time not giving the Ducks one of the coveted #1 seeds in this season's March Madness.
As we move into the big tournaments that the entire college basketball season builds toward, where the stakes couldn't be higher and the margin for error thinner, it's nice to have a cold-blooded killer like Dillon Brooks on your team.
Shooters shoot, baby.