Winter blues got you down? Are you getting a slight case of cabin fever? Maybe it's time to grab someone you love and take a road trip through Oregon to one of these incredible places. Just getting out of town will expose you to endless winter adventures, and the following is just a few of many places you can check out. So load up your favorite road trip playlist, and consider getting some chains on your ride, and journey with us!
Timberline Lodge, OR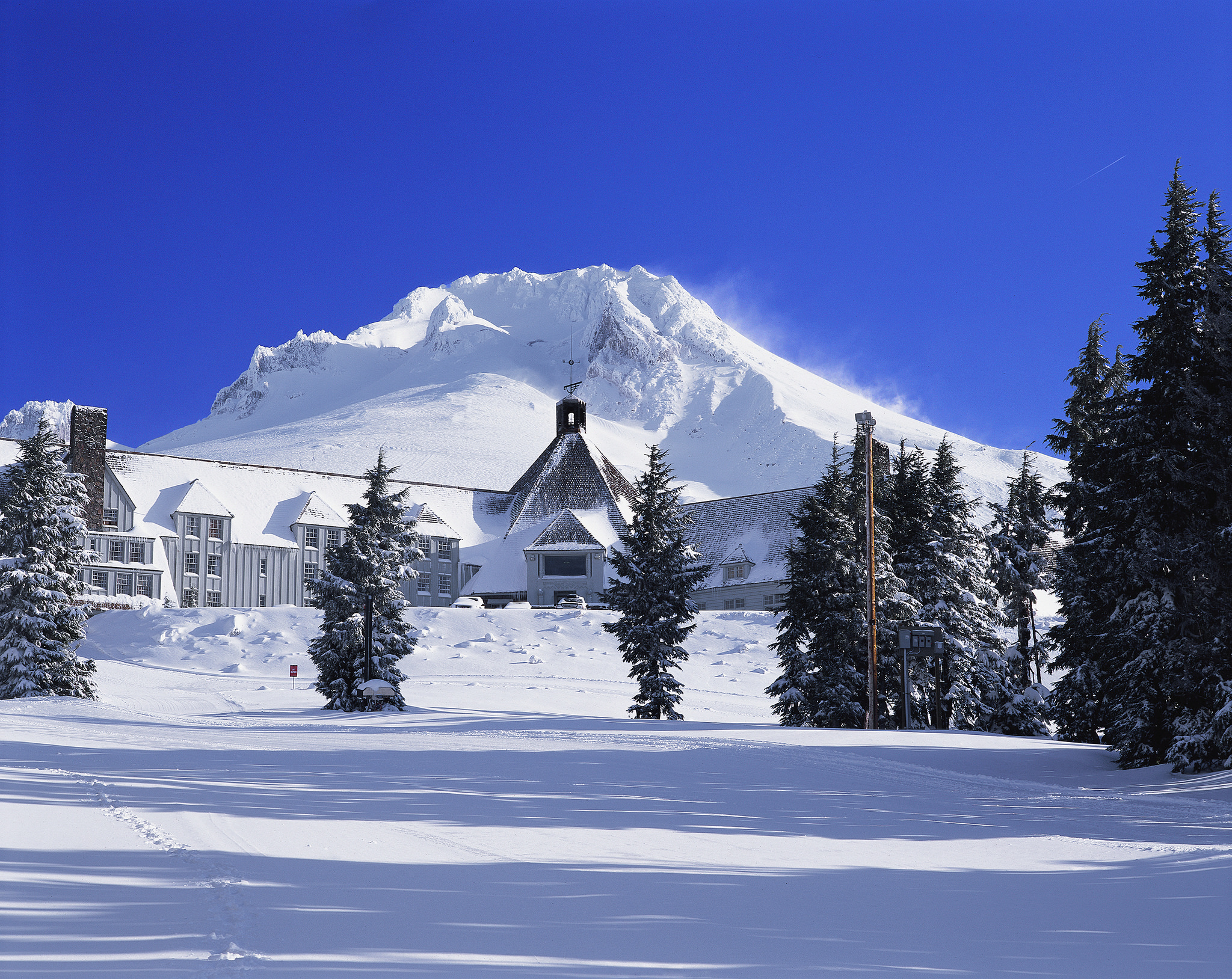 Distance from Portland: 61.1 miles, 1.5-hour drive One of my favorite places to ever go is Oregon's iconic Timberline Lodge. This is the place where I learned to Ski, and was even featured in
One of my favorite places to ever go is Oregon's iconic Timberline Lodge. I personally learned to ski here as a kid, and the exterior shots were even featured in one of the most famous horror flicks ever, The Shining. Hit the road and come here to just relax in the lodge, have a cocktail and a buffet dinner pretending you're not grossed out by the people drying their socks at the hearth. Not ready to drive all the way up to Timberline? No worries, there are definitely a few nice spots to get out and explore on this massive mountain.
---
---
Fivemile Butte Lookout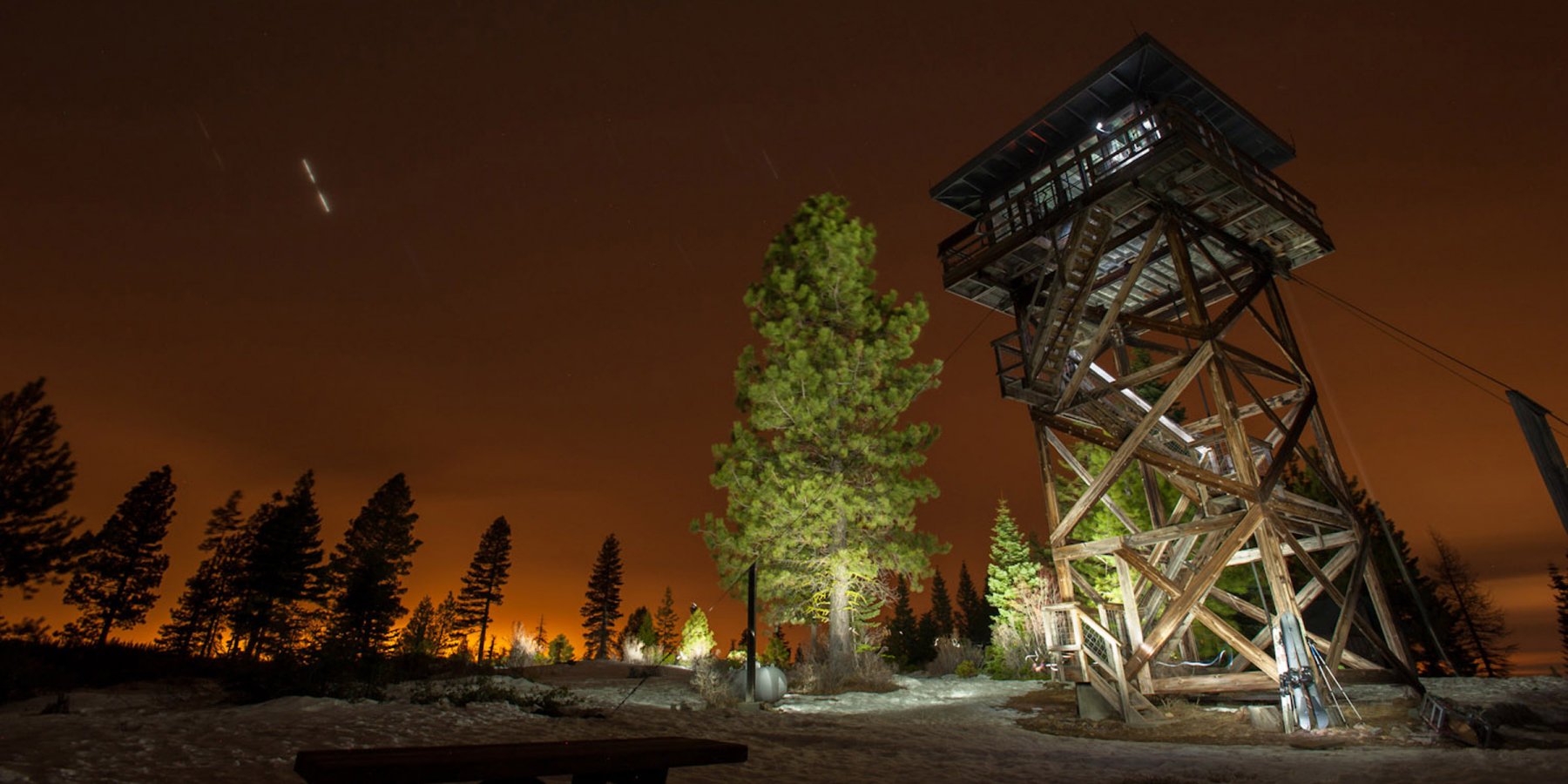 The cold wind whistles outside, a crackling fire warms the air, and the stillness of the surroundings puts your soul at ease while you gaze at the stars. It doesn't matter how you get there, an overnight stay at a fire lookout is an adventure you must take at least once. Your adventure to the lookout will be filled with skiing, snowshoeing, or hiking through the National Forest, followed by a 360-degree sunset view as you prepare your evening feast.
Bend, OR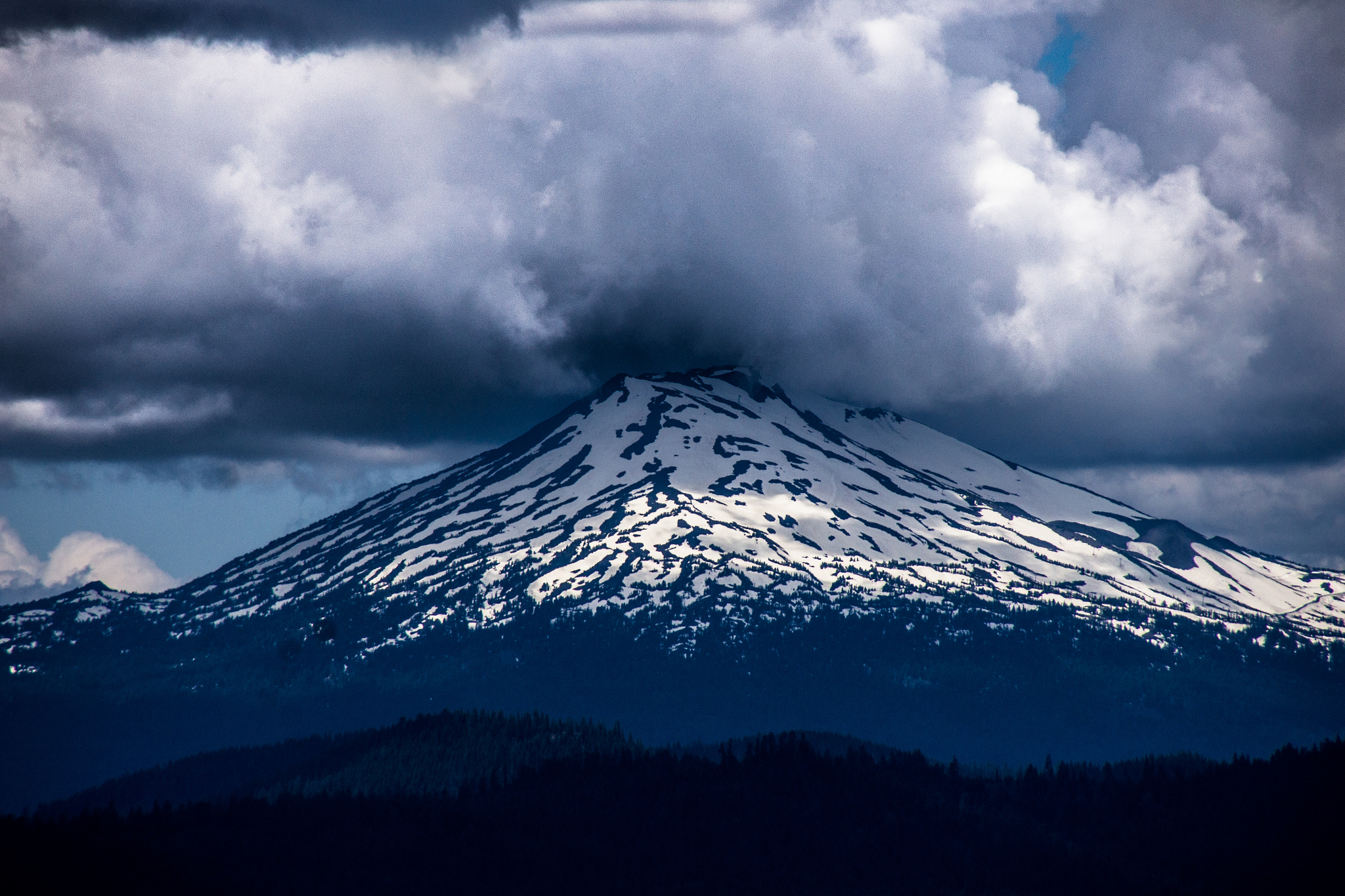 Distance from Portland: 170 miles, 3.2-hour drive
Take a road trip to Bend and enjoy beautiful Mount Bachelor (standing apart from its Three Sisters), and explore several trails for cross-country skiing and snowshoeing. Bend is a great place to take the fam, and offers lots of restaurants, cafes, bars and more.  Getting there — whether your route takes you through Hood or Santiam Pass — will expose you to some of the most jaw-dropping winter landscapes in the Pacific Northwest. Head over here to check out some perfect rustic cabins to rent in the Bend area.
---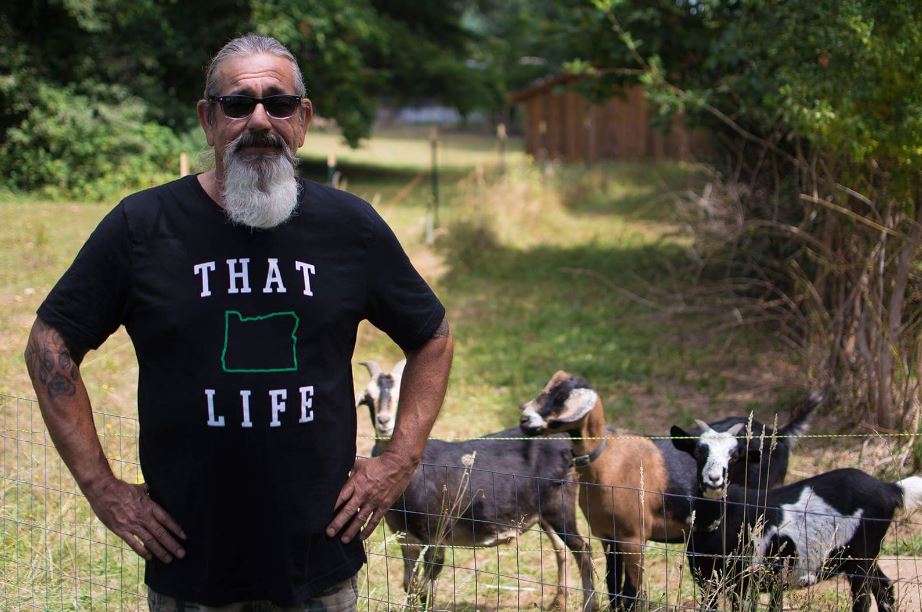 ---
Ponytail Falls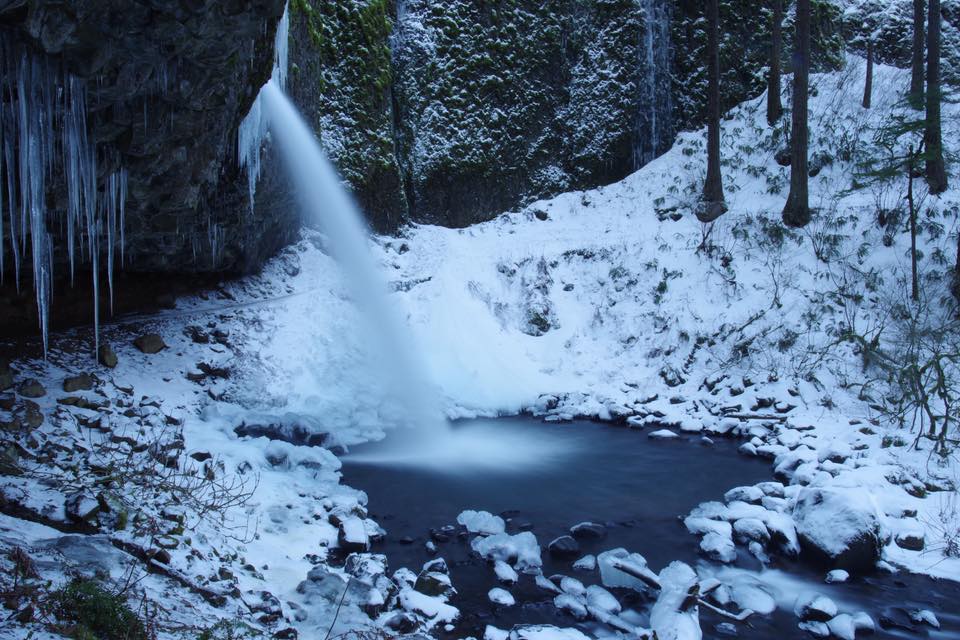 This is the easiest waterfall hike in the gorge. You get a stunning waterfall at the trailhead and a second one less than half a mile up the trail. As you can see, during the winter time the Columbia River Gorge is absolutely breathtaking.
Crater Lake, OR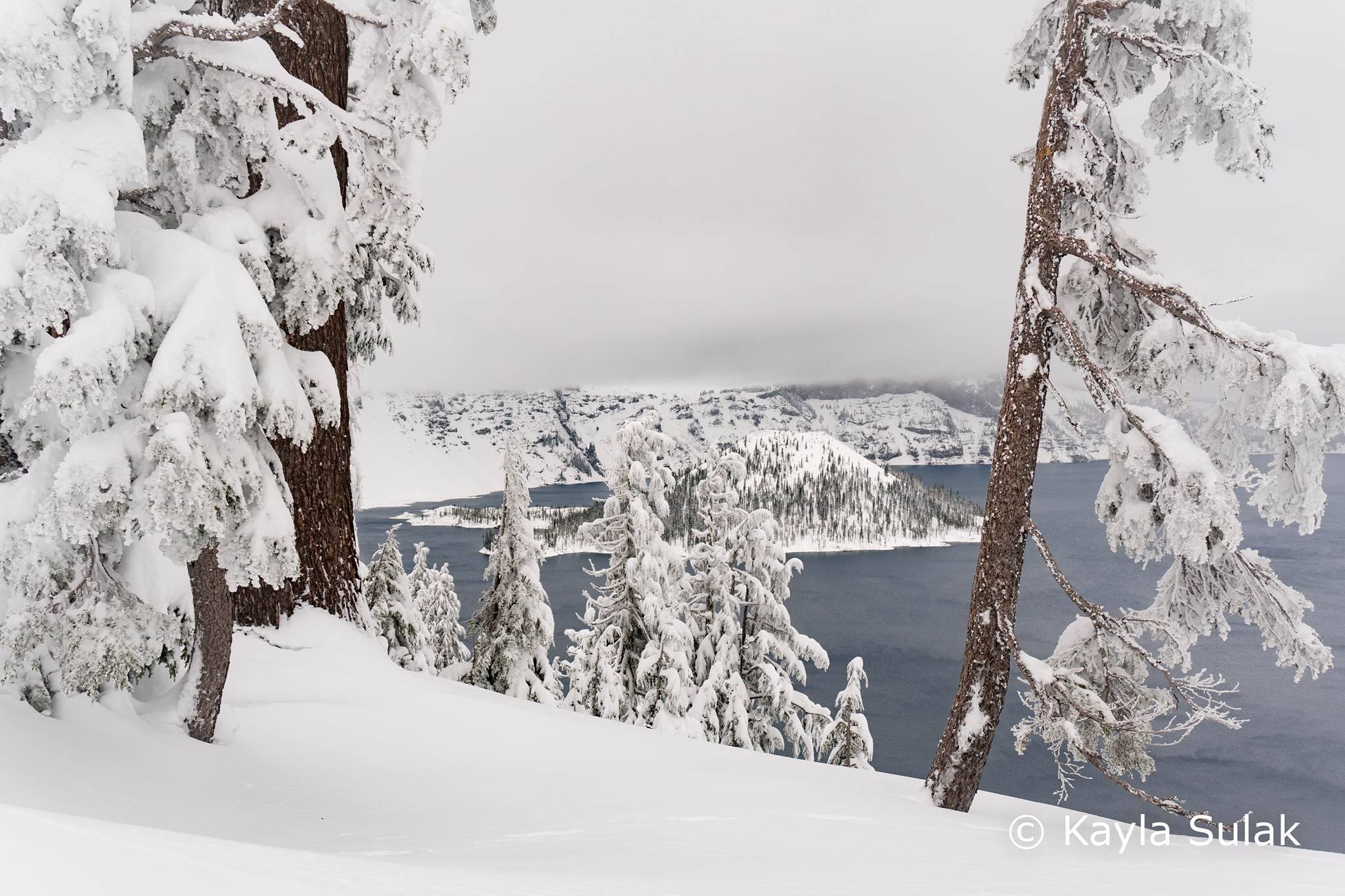 Distance from Portland: 270 miles, 4.5-hour drive
Swimming is definitely not an option this time of year in the deepest lake in the US, but don't let that stop you from snowshoeing around this incredible place. While the cabins and campgrounds may be closed for winter, there's plenty more to do here and explore. Grab your snowshoes or snowmobile and head down south for cross-country skiing or even ranger-led snowshoe hikes.
Wallowa Mountains, Northeastern, OR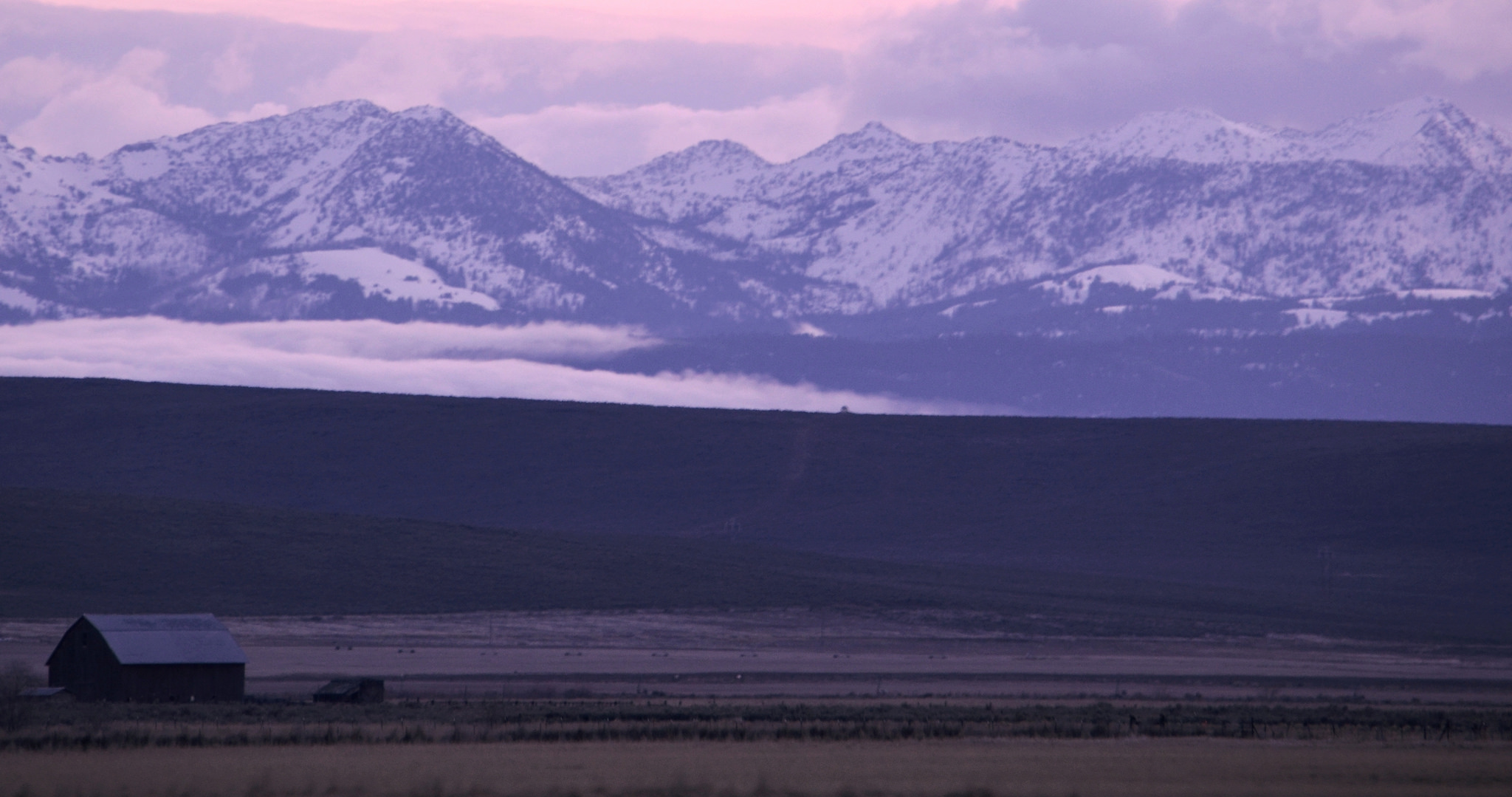 Distance from Portland: About 300 miles, six-hour drive (depending on the ultimate destination)
The Wallowa Mountain area is often referred to as the Swiss Alps of Oregon. Rent a cabin, Ok, so you'll actually have to hike up to pretty remote winter wonderland spots to actually encounter one of these adorable mountain goats, but for the really adventurous, the Wallowa Mountain area yields top-notch rewards in the form of glacial lakes, wildlife watching, and backcountry skiing.
Cougar Hot Springs, Mckenzie Hwy, OR
Open year-round, Cougar Hot Springs will always be one of my favorite places to soak. Located deep beneath a canopy of beautiful forest, clothing optional Cougar AKA Terwilliger Hot Springs features a chain of stair stepped pools fed by a small cave in a wooded ravine. Each of the 5 rock walled pools are slightly cooler than the other starting from 112 and ending near 90 degrees. Take a quarter mile stroll through the Willamette National Forest to find this hidden gem, and let the stresses of your daily life fade away.
---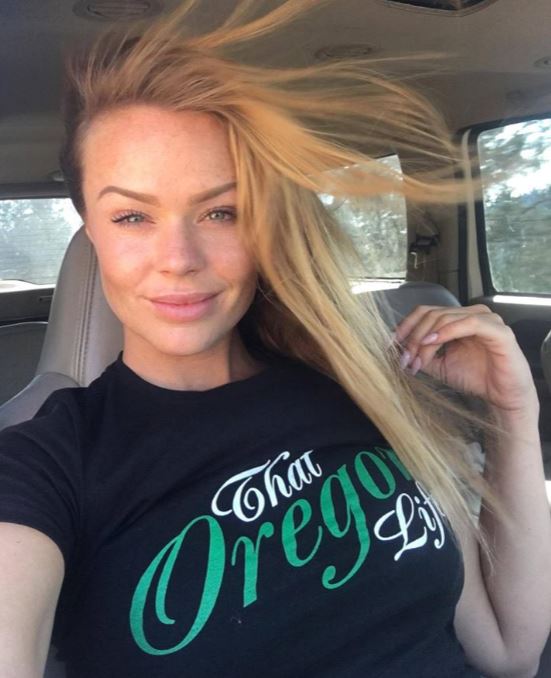 ---
Leavenworth, WA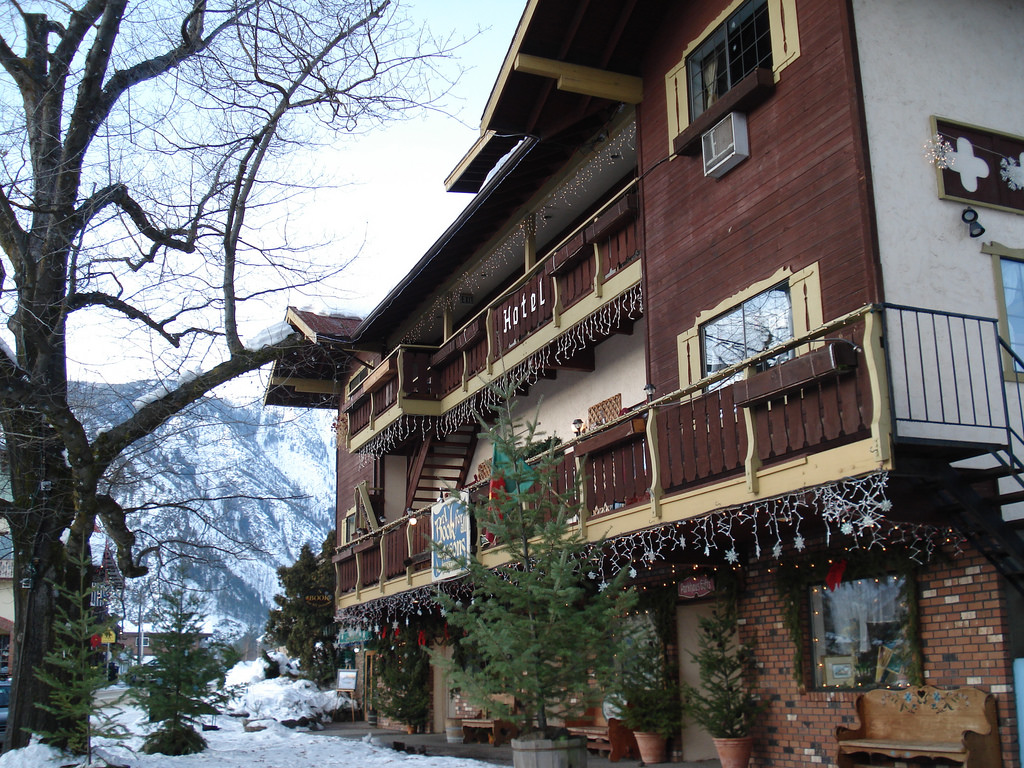 Distance from Portland: 287 miles, 4.5-hour drive
Want to get out of Oregon for a bit? You won't have to drive far to find yourself in our beautiful neighboring state of Washington. This cozy little village offers everything from ski slopes to rock climbing, and is the perfect getaway in the great northwest.
Anthony Lakes Mountain Resort, North Powder, OR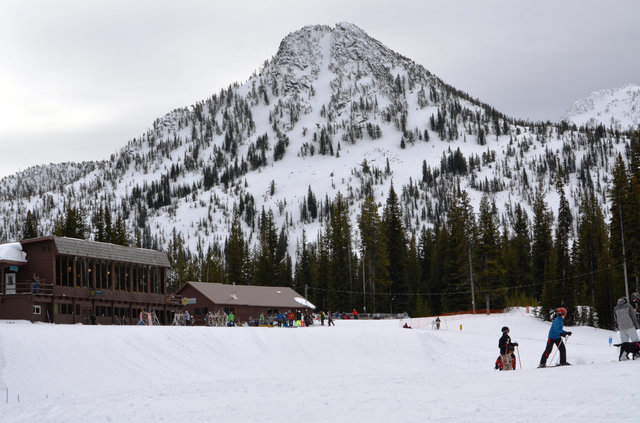 Distance from Portland: 315 miles, five-hour drive
Take this gorgeous road trip to the Anthony Mountain Lakes area in Eastern Oregon, and you will find one of the most beautiful places you can visit in the great northwest. Anthony Mountain Lakes is similar to the Wallowa Mountains with scenic hiking trails on its snow-packed mountains. If you love to ski you can enjoy these mountains with their triple chairlift for vertical skiing, as well as well-maintained cross-country ski trails for cross-country skiing.
If you're looking for another amazing road trip, don't forget to check out the Ghost Town Road Trip, easily one of our most popular in Oregon.
---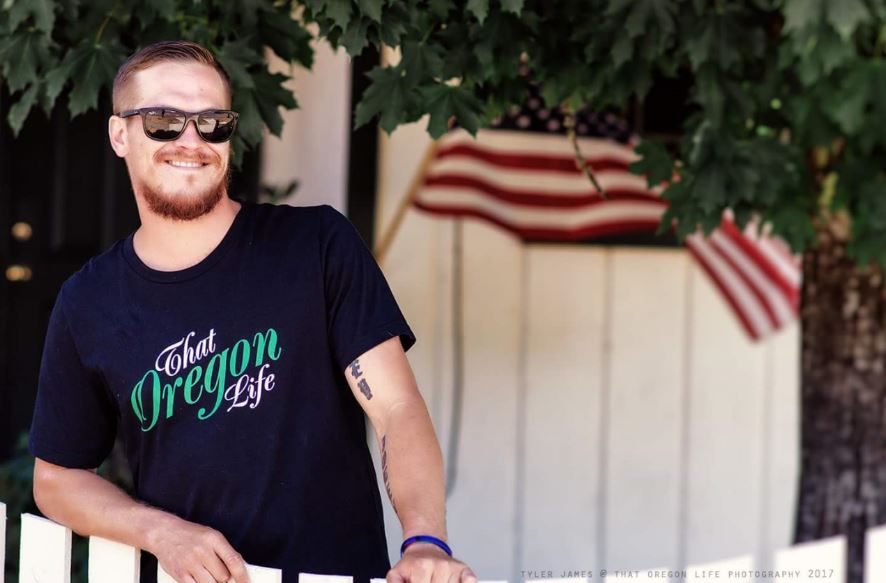 ---