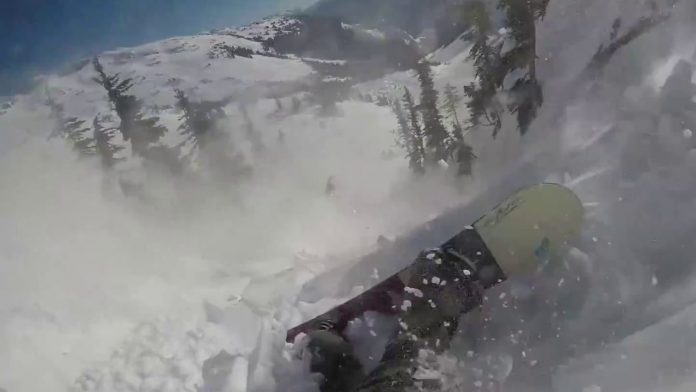 Last updated on February 21st, 2017 at 08:24 am
Shit got real fast for a snowboarder in Whistler, Canada who had an extremely close call after he accidentally caused an avalanche while hitting some fresh powder.
The Australian native, Tom Oye came to a stop at the top of a ridge when the unthinkable happened — the snow beneath him began to shift. As the avalanche starts,  Oye engages his special backpack, which inflates an airbag and helps him float to the top.
"Oh shit," Oye can be heard saying as the avalanche starts to slow.
Once the avalanche stops, Oye's friend approaches him to make sure he's OK.
"Yeah, I'm fine," Oye tells his friend. "That was a little scary."
Just a little. That may have been the most intense video I've seen in awhile!
H/T Mashable