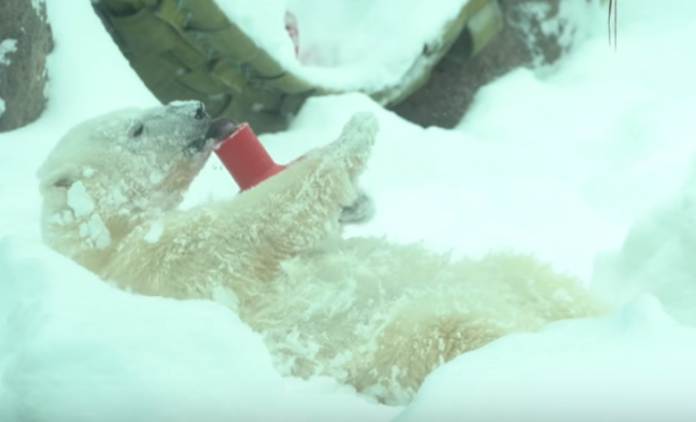 Last updated on February 21st, 2017 at 10:26 am
Oregon Zoo animals made the most of freezing conditions in Portland by enjoying a snow day.
The zoo posted a video on YouTube of the Nora the polar bear, sea otters, harbor seals and Samudra the Asian elephant all playing in the snow… The zoo may have been closed due to the snow, but that didn't stop residents from having a blast. Also it's absolutely adorable!
According to the National Weather Service Portland, the city received 8-12 inches of snow overnight. Tuesday was the snowiest day for the Portland area since Jan. 20, 2008.