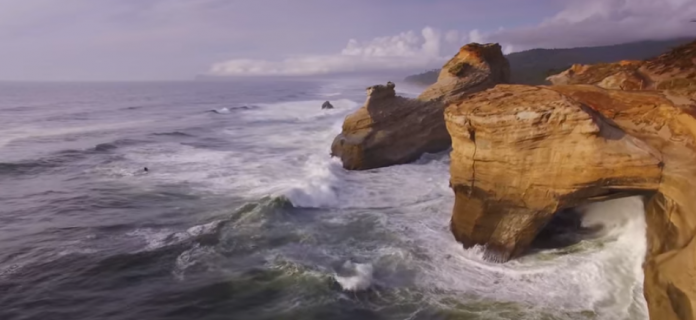 Last updated on February 21st, 2017 at 08:24 am
It's the new year, and I thought I'd start 2017 off right by sharing one of the most breathtaking videos I have come across showing off this place I call home, Oregon. How this video, published in December of 2016 doesn't have more views is beyond me.
Some may disagree with me, and argue there are far more beautiful places than Oregon on this planet. After watching this video, those who still believe Oregon is not the most beautiful place known to man, may reconsider.
The video we are featuring today is known as Rise, and it comes from Michael Shainblum, a man who is obviously very talented in his work. Immerse yourself into An Oregon Aerial Journey:
A brief description from Shainblum:
RISE is my first aerial short video which showcases the diverse landscape of Oregon from a new perspective. As a landscape photographer/filmmaker, Oregon is a compositional wonderland from the rugged coast to the lush forests. It definitely has something to offer for anyone seeking a little bit of adventure.
This Aerial project started for me in 2015 when I first got into aerial photography, I would take many road trips through Oregon gathering more and more footage. Until my hard drives had over 16 hours of aerial content to sort through. My love and passion for UAV filming and photography happened after the first time I went out flying. I have to give a huge thanks to the extremely talented Russell Preston Brown and Barry Blanchard for introducing me into the craft and helping me out along the way.
Shot and Edited by:
Michael Shainblum
http://www.shainblumphoto.com/