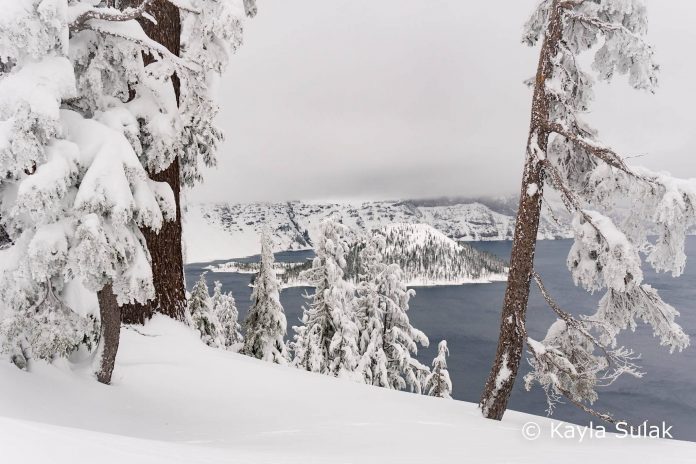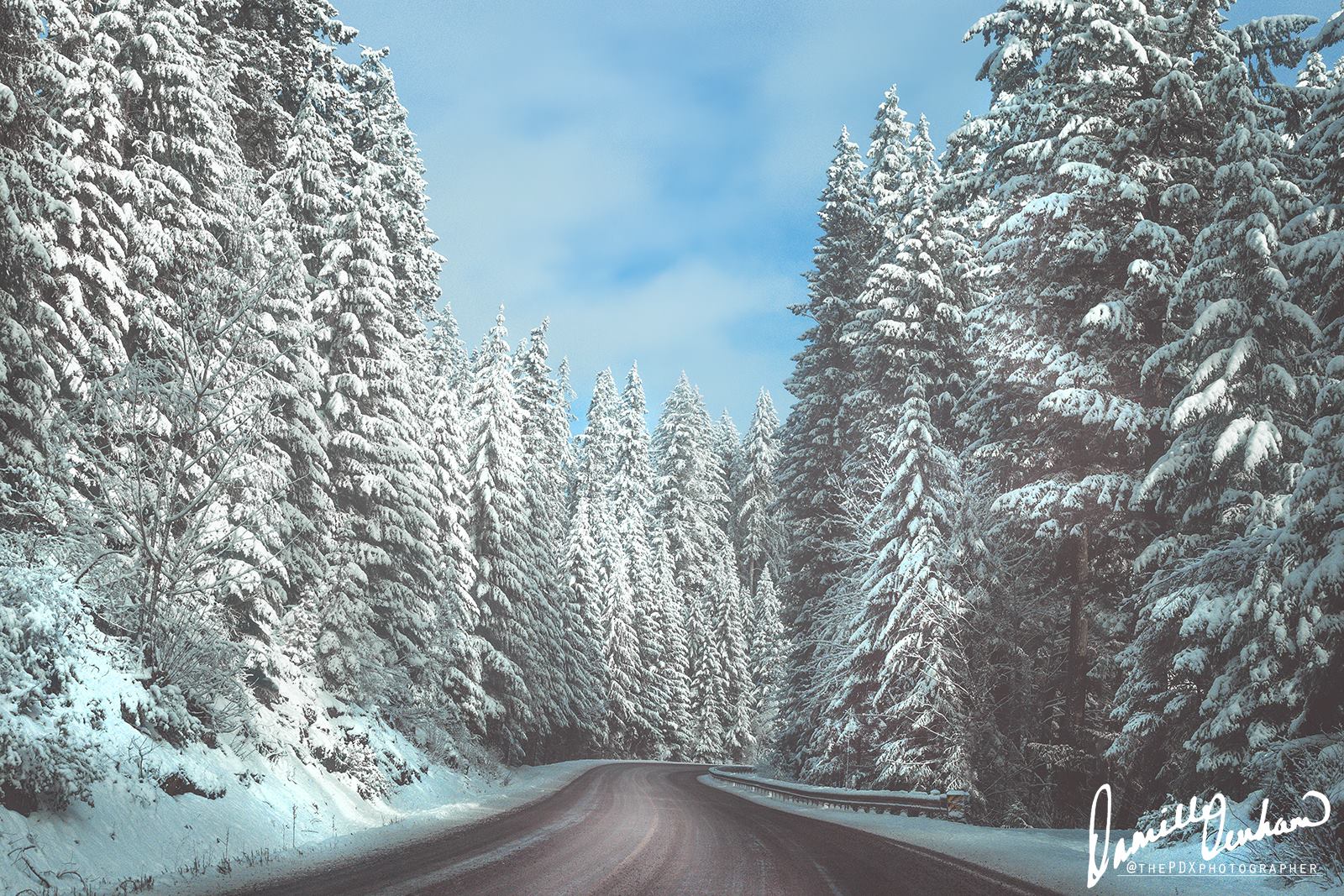 Photographers all over the world flock to Oregon for images of the spectacular places to see in our beautiful state. If you love hiking in the winter and taking photos, we have you covered for the most insanely gorgeous places you can see in Oregon. These 12 picture-taking paradises are just waiting for you to strap on your shooting devices and go out and snap mindblowing winter photos in Oregon.
Before you head out, take every precaution before making the trip. Check conditions at TripCheck before leaving the house. Bring an extra blanket and jacket, along with a flashlight, water and snacks. Make sure your car is equipped for winter travel. Have a fully charged cell phone and tell someone where you are going.
1. Zig Zag River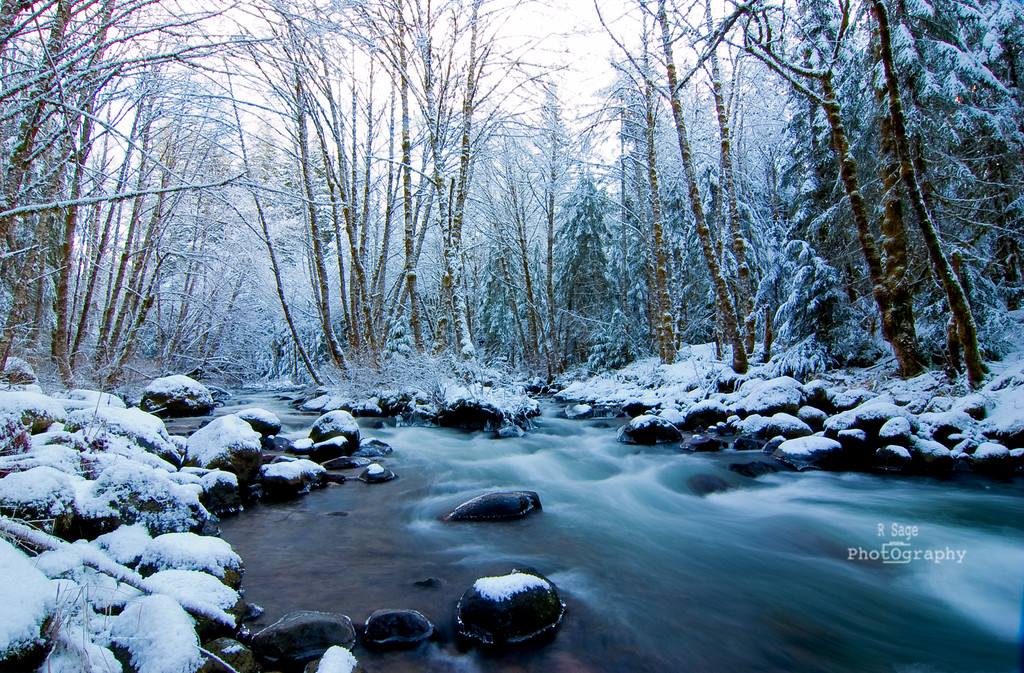 The Zigzag River arises from the base of Zigzag Glacier at approximately the 5,000-foot elevation on Mt. Hood in Oregon's Cascade Mountain Range. The 4.3-mile segment of the river from its headwaters to the Mt. Hood Wilderness boundary is administered as a wild river.
2. Bald Peak State Park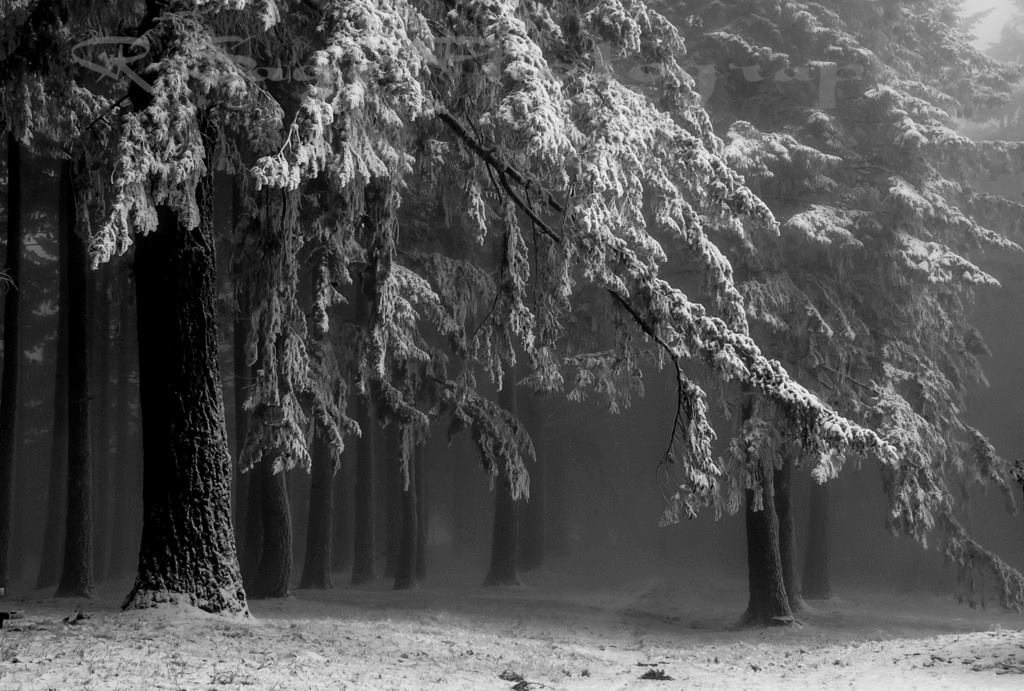 Bald Peak is located where the worlds of high-tech and rural Oregon meet. Restaurants, shops, nightlife and a fast pace abound in nearby Hillsboro. Farms, wineries, fruit stands and a slower pace of life can be found in Newberg. Take a relaxing, scenic drive through the Chehalem hills from Hillsboro to Newberg. Along the way, take a break at Bald Peak State Park.
3. Trillium Lake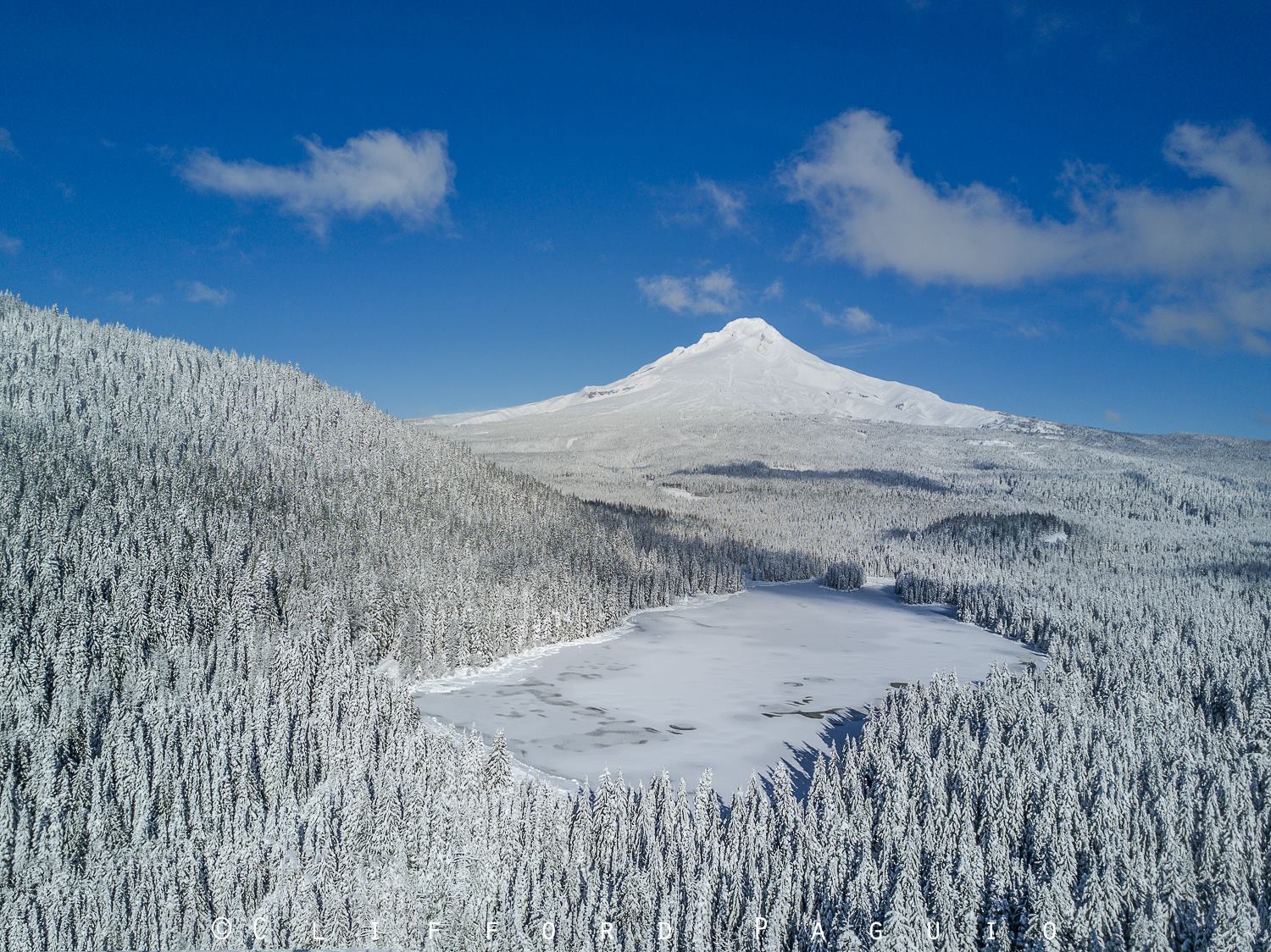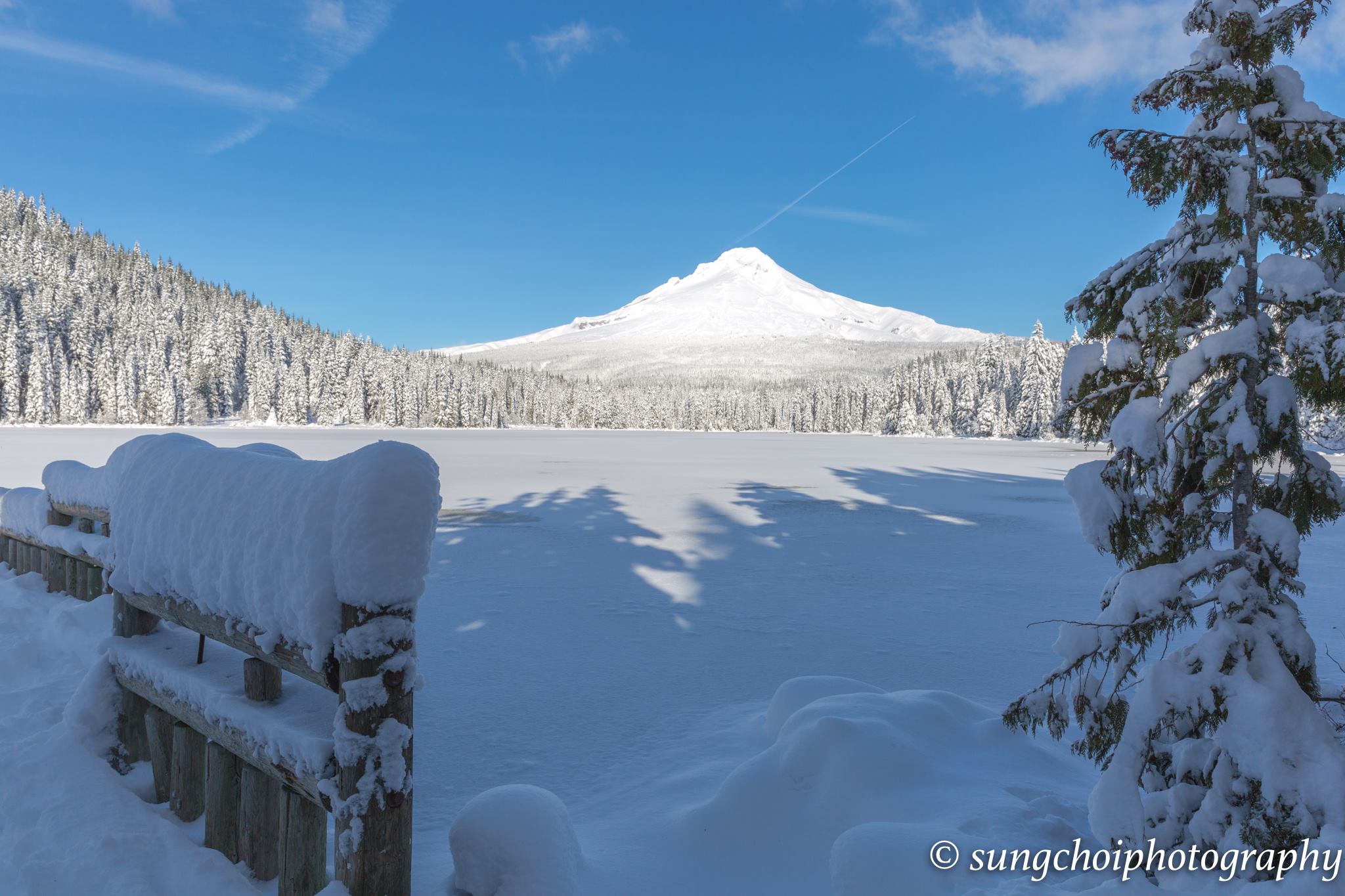 Trillium Lake Campground is a beautiful and popular campground not far from the quaint town of Government Camp. It provides spectacular views of majestic Mt. Hood, Oregon's highest point. The campground is well-known for its scenery and abundant recreational opportunities, as well as being a great, family-friendly place to camp. Campground is wheelchair accessible.
4. Sahalie Falls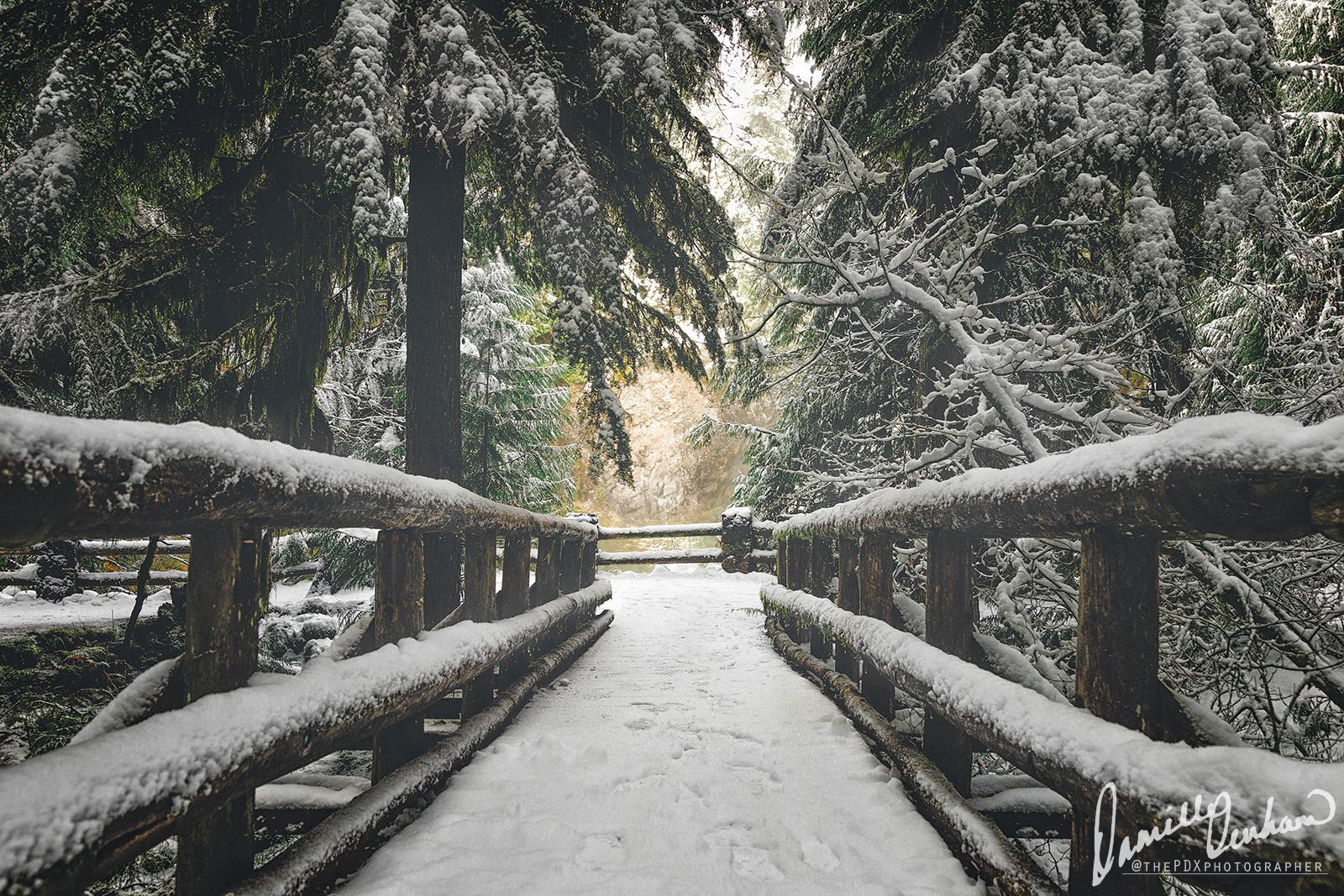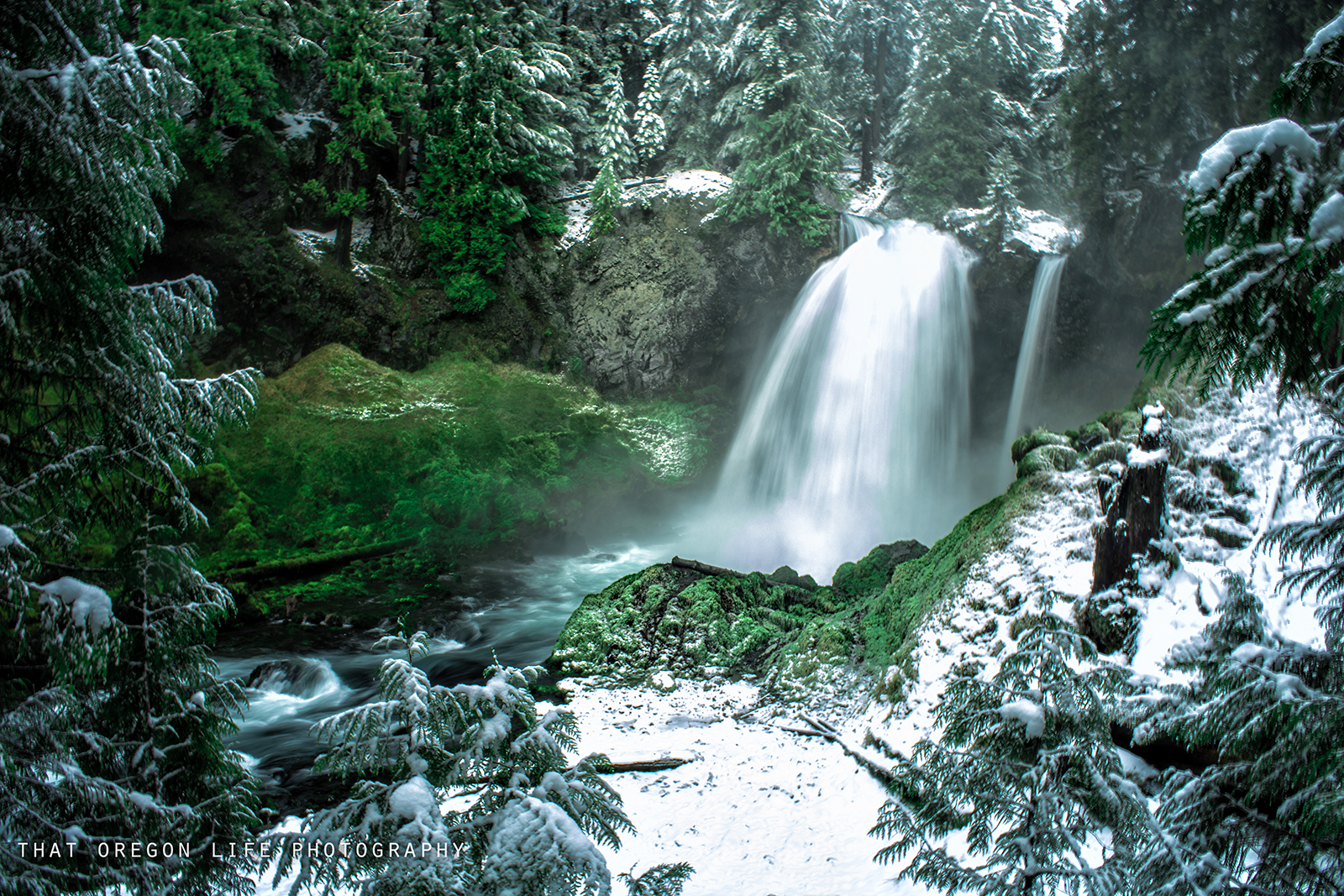 Sahalie and Koosah Falls are located along the McKenzie River in the Cascade Mountains. Sahalie Falls is a mass of foaming white water plunging 100 feet over a natural lava dam. This famous falls can be spotted in Disney's movie Homeward Bound.
Directions: Northeast of McKenzie Bridge off Hwy 126. For Koosah Falls Day Use Area turn at Ice Cap Campground / Koosah Falls sign. For access to Sahalie Falls Day Use Area go north another half mile and turn into the parking lot signed for Sahalie.
5. (The other) Sahalie Falls
There are two Sahalie Falls in Oregon, and this one is near Mount Hood just off Highway 35. Smaller than the McKenzie River's Sahalie Falls referenced above, this one may offer a chance to snowshoe or cross-country ski in the winter. Check road and trail conditions before departing.
6. Proxy Falls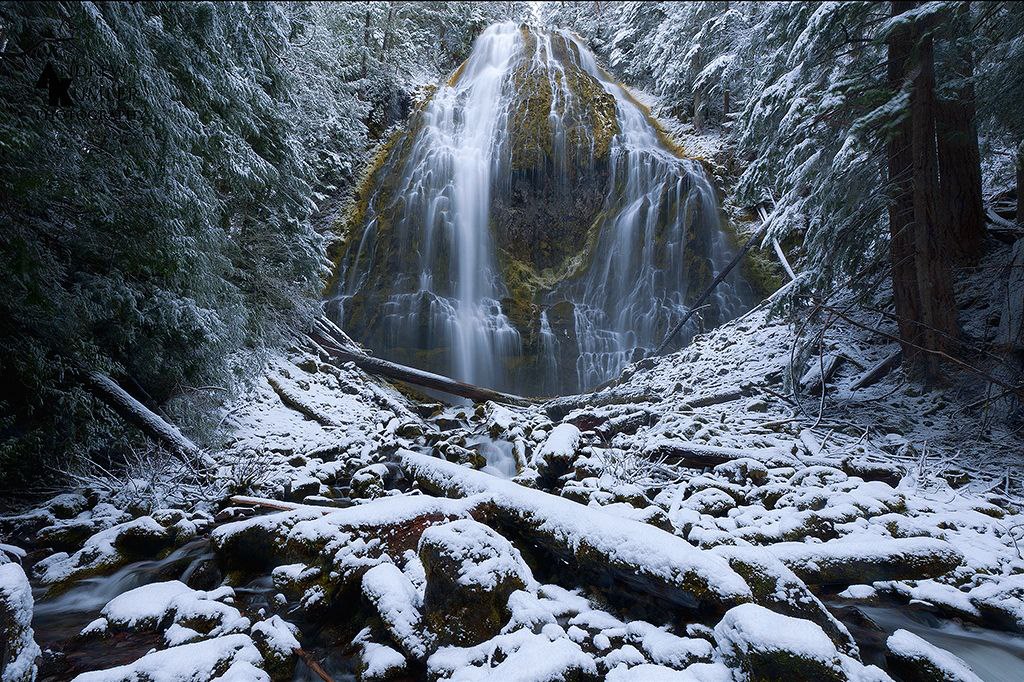 Proxy Falls in the Three Sisters Wilderness in Central Oregon is among Oregon's most frequently photographed waterfalls.  With its multi-tiered horsetail appearance, it is one of the most photogenic waterfalls in the Pacific Northwest and has been featured in many calendars and postcards over the years. This is an easy hike, but expect to get wet on this trail.
Proxy Falls has a height of 226 feet and is fed by springs on a shoulder of North Sister.  The falls get their name from Proxy Creek which tumbles over a moss-covered basalt column of rock face. Note that Highway 242 closes seasonally, so be sure to check road conditions before you depart.
7. Crater Lake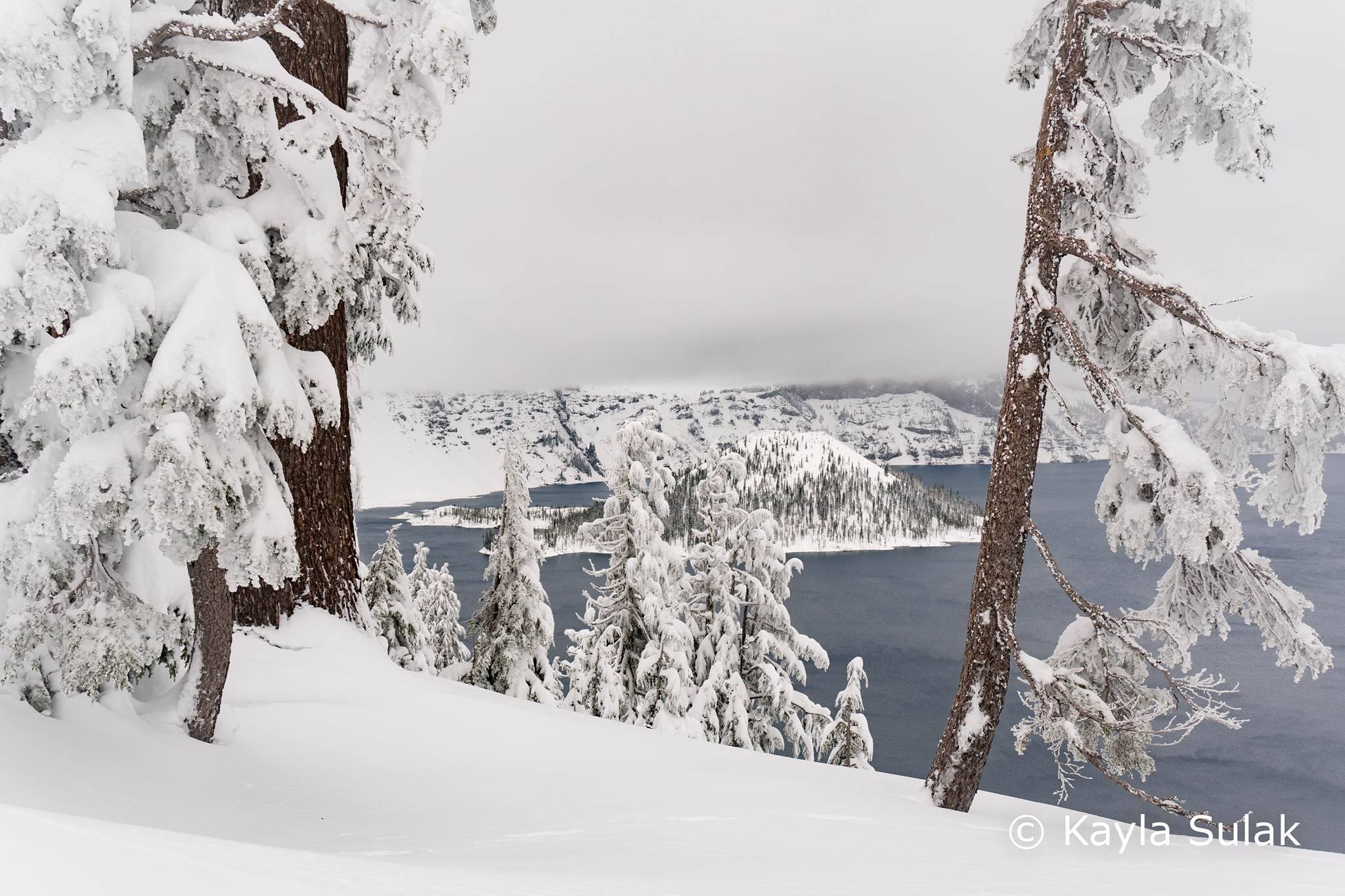 Crater Lake National Park is in the Cascade Mountains of southern Oregon. It's known for its namesake Crater Lake, formed by the now-collapsed volcano, Mount Mazama. Wizard Island is a cinder cone near the western edge of the lake. The Rim Drive, a road surrounding the lake, offers views of the park's volcanic formations. The park's numerous trails include Sun Notch, with views of the Phantom Ship, a small island.
8. Wiesendanger Falls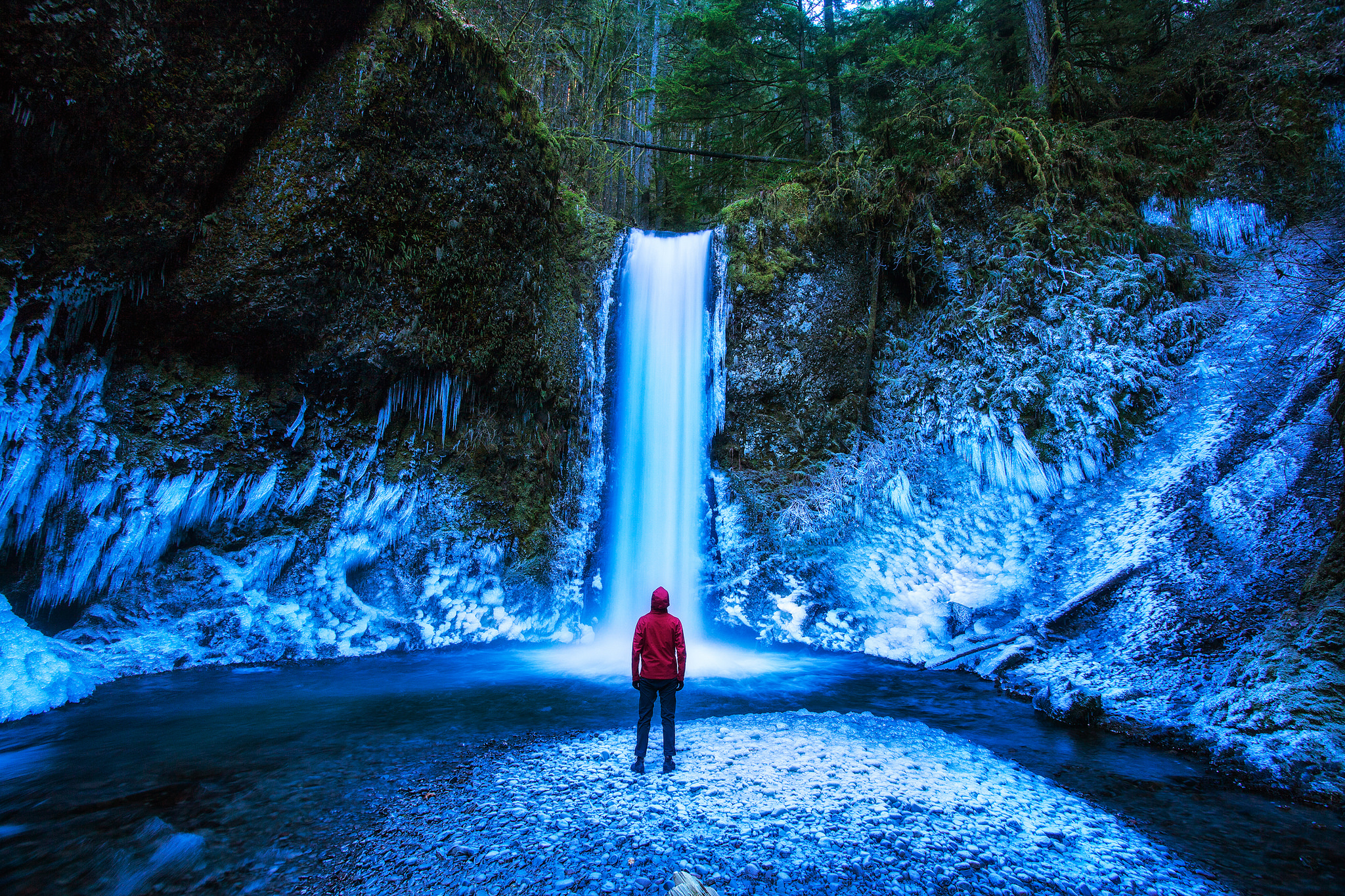 Wiesendanger Falls is the first of the two major upper waterfalls along Multnomah Creek. The falls drop over a flat 55 foot ledge into a broad gorge overlooked by the switchbacking trail. Just downstream from the falls lies Dutchman's Tunnel, a precarious overhang of basalt creating a natural shelter for passers by. A plaque placed on the wall of the gorge approaching the falls commemorates its namesake.
9. White River (or Celestial) Falls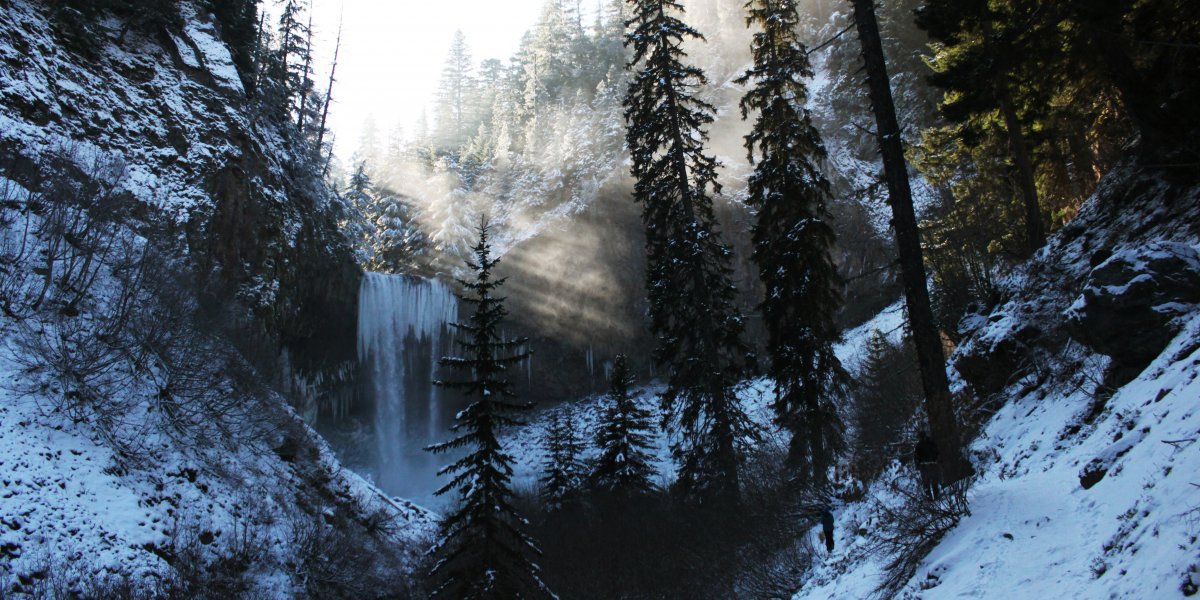 White River Falls is the first step of the major falls of the White River, and was formerly considered to be a two-tiered fall. The falls drop 75 feet over a broad horseshoe-shaped ledge cut in the basalt bedrock, splitting into anywhere from three to six distinct segments during much of the year, but during the peak of spring runoff the entire ledge can be submerged, creating a thundering wall of water that can stretch to as much as 250 feet in width.
10. Silver Falls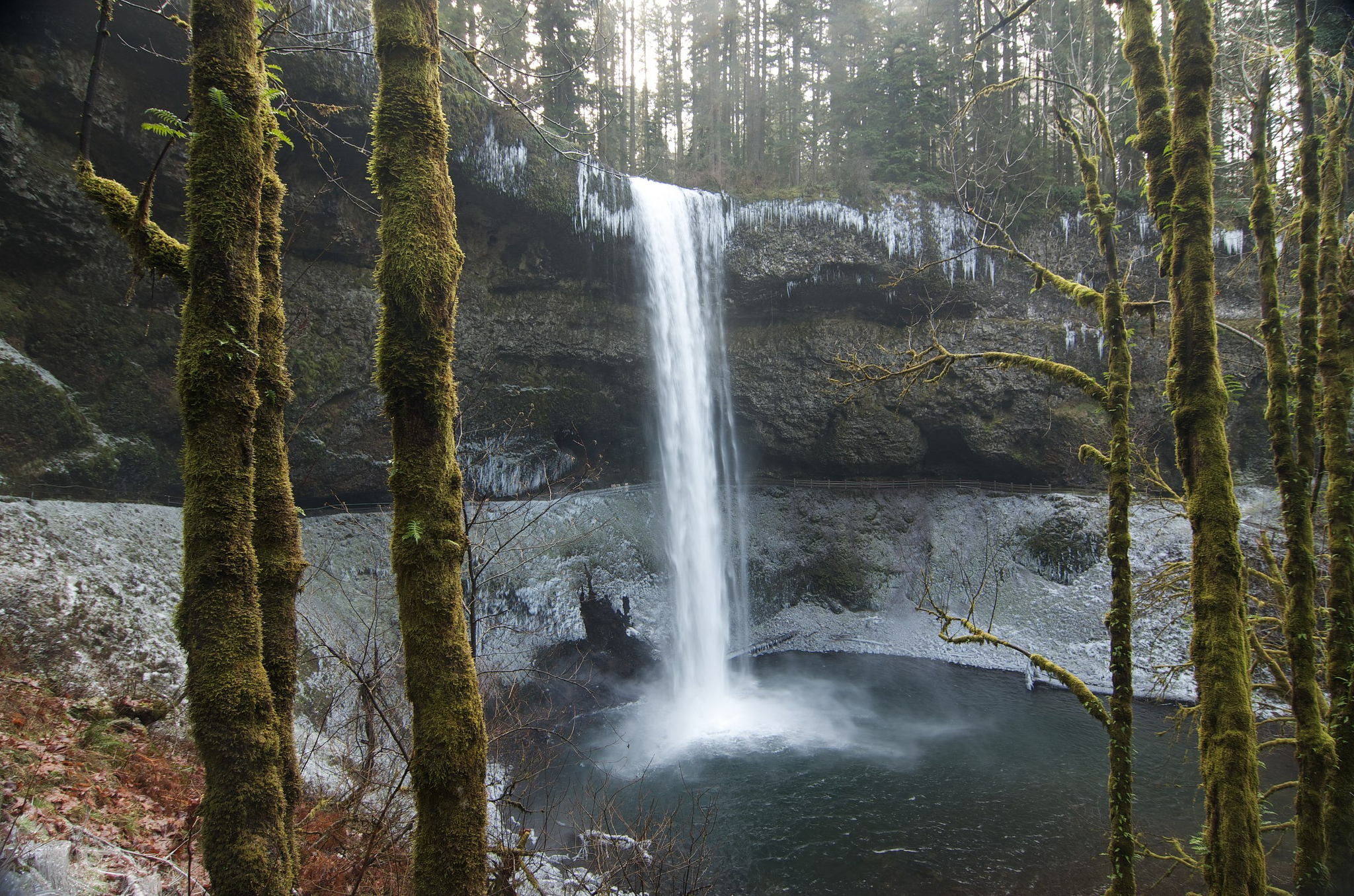 Silver Falls City formed in 1888 and was primarily a logging community with a few homesteaders, and the area was extensively logged. The small lumber town of Silver Falls City sat atop the South Falls, and as the land was cleared, a local entrepreneur sold admission to the Falls area, with attractions such as pushing cars over the falls and even hosting a stunt with a daredevil riding over in a canoe.
11. Tamanawas Falls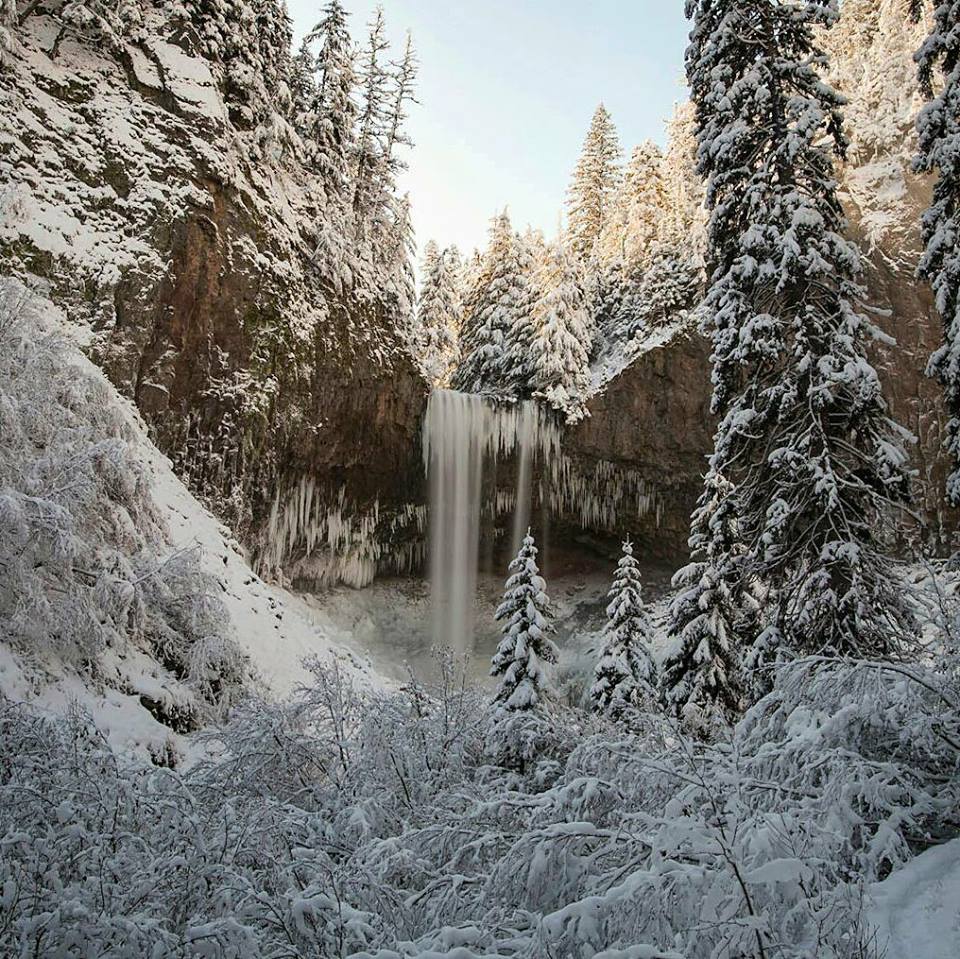 Tamanawas Falls forms a broad curtain where Cold Spring Creek thunders over a 150' lava cliff near the eastern base of Mount Hood. This hike along scenic Cold Spring Creek has been a traditional trek for families.
12. Eagle Cap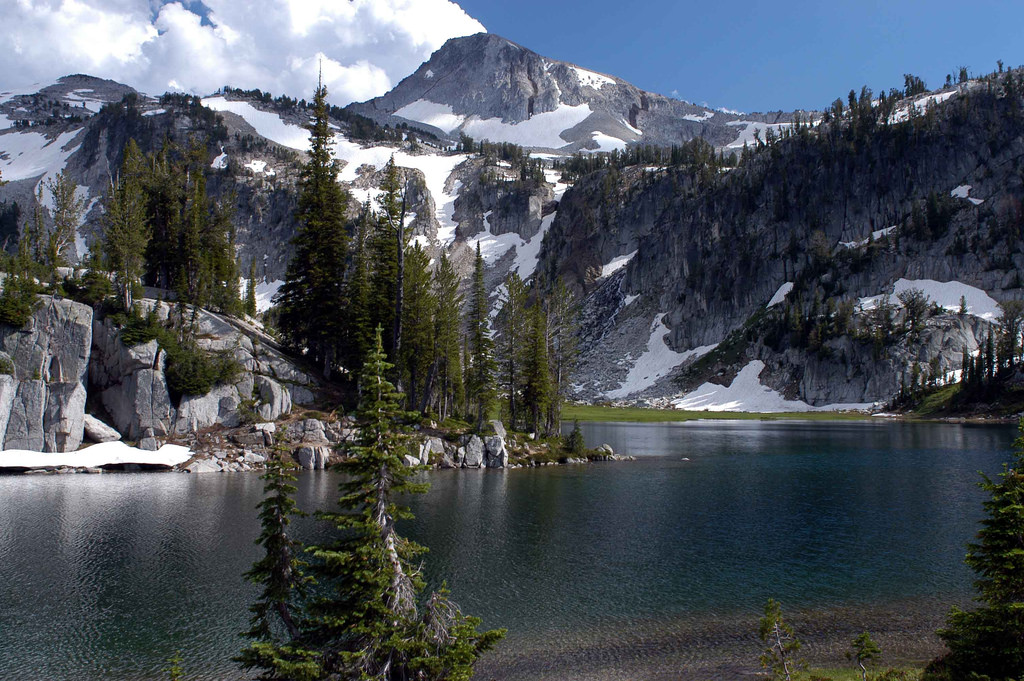 Here's another incredible shot of Eagle Cap, which was captured from Mirror Lake in the Wallowa Mountains. Eagle Cap is a popular summit destination in northeastern Oregon. The peak is notable as the highest point of Union County but is most famous as being the centerpiece of the Eagle Cap Wilderness and Wallowa Mountains. Although the mountain is not the highest or most prominent within the region, it can be seen from many different valleys and peaks.