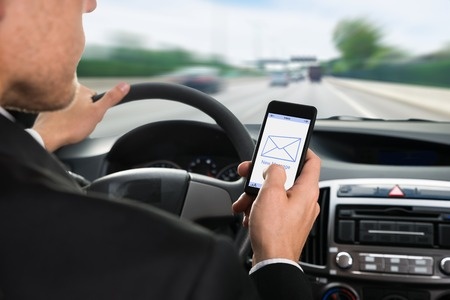 Last updated on February 21st, 2017 at 08:24 am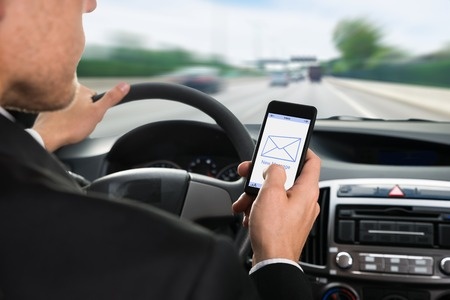 We've all seen it. That asshole on the road you pump your first at in anger, watching helplessly as apparently whatever's on their smartphone is more important than the tons of metal they're operating on the road, putting others lives at risk.
I would be lying if I said I haven't had some close calls and been too distracted by my phone while I'm driving. Not so long ago I was driving cab, and not using my smartphone wasn't a choice, as I heavily depended on it not only for knowing who to pick up but also Google Maps.
So what is the answer? It's hard to say, but we all know it has absolutely become a huge issue. A new bill, which Oregon legislators plan on introducing in February proposes to increase fines for distracted driving, and could even include prison time for first time offenders — specifically up to one year. The fine could be up to $6,250, and that could even go alongside a trip to the slammer. If you are busted more than once within 10 years, you could face up to 5 years in prison, a $125,000 or both.
The bill is being headed up by Senate Pres. Peter Courtney. Earlier this month, Courtney had said there's a distracted driving crash every two-and-a-half hours in Oregon and that almost 1,500 people a month are convicted of using a cell phone while driving.
Some interesting facts about texting and driving:
5 seconds is the minimal amount of time your attention is taken away from the road while texting.  At 27 mph, that equals half the length of a football field without looking at the road.
Texting makes a car crash up to 23 times more likely.
Driving a vehicle while texting is 6 times more dangerous than driving while intoxicated (according to the National Highway Traffic Safety Administration)
Texting in cars and trucks causes over 3000 deaths and 330,000 injuries per year, according to a Harvard Center for Risk Analysis study.
Texting while driving a vehicle has now replaced drinking while driving as a leading cause of accidents and deaths of teenage drivers.
63% of young drivers have seen their parents text or talk on the phone while driving, and 48% of kids aged 12-17 have been in a car while the driver is texting.
"Distracted driving related injuries and deaths are becoming an epidemic. Until we, as a state, take distracted driving as seriously as drunk driving we aren't going to be able to change behavior," Courtney said.
H/T KATU