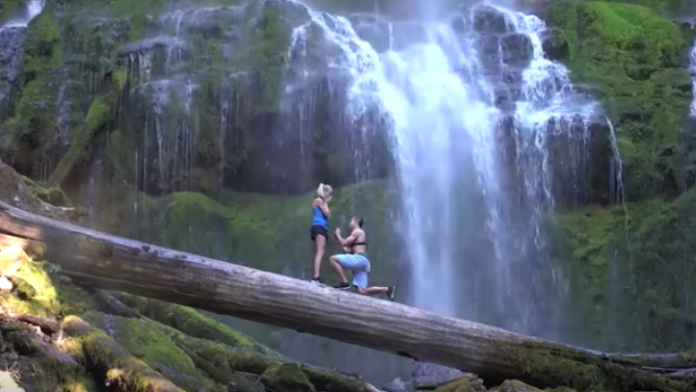 This video shot at Proxy Falls, one of the most photogenic waterfalls in the United States from John Gustin left me speechless. The woman in the video had absolutely no idea she was about to be proposed to. If this doesn't melt your heart, I don't know what will.
We've been a fan of Gustin for quite some time now, and I absolutely love every one of his incredible drone shots all over Oregon. Make sure and follow his channel on YouTube here for more.
Hit the link here to learn more about Proxy Falls. It really is one of the most beautiful places you can ever hike in Oregon.