Last updated on February 21st, 2017 at 08:24 am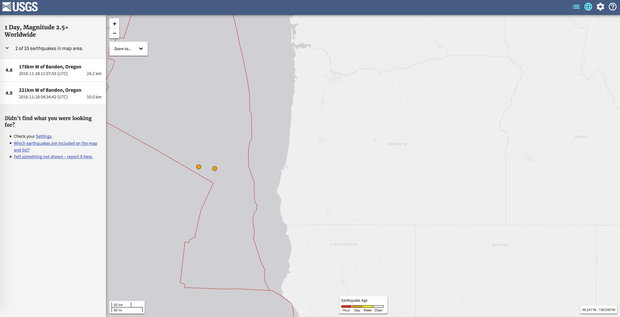 The Oregonian has reported this morning two earthquakes were recorded off Oregon's central coast. The quakes were said to have struck late Sunday and early Monday, according to The U.S. Geological Survey.
According to the report, the first quake hit around 7:30 pm and was a magnitude 49, about 145 miles west of Coos Bay. The second was a magnitude 4.8, and recorded just after 3 am Monday morning. The USGS also reports it occurred at a depth of just over six miles.
We seem to be having an unusual amount of earthquakes in Oregon lately. Is the big one coming soon? Lots of folks seem to think so… Let us know your thoughts in the comments!
h/t The Oregonian