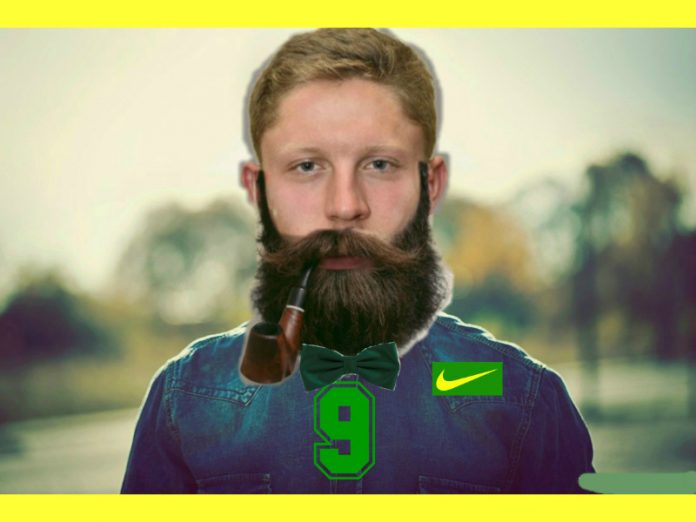 Last updated on February 21st, 2017 at 08:26 am
On the heels of unveiling the Webfoot uniforms for the Oregon Ducks Oct. 8 football game against the Washington Huskies, a photo has been leaked of the hipster uniforms Oregon will wear during their Nov. 12 game against Stanford at Autzen Stadium.
The uniform features denim button-up jerseys with bow ties, and players have been told not to shave until after the Nov. 12 contest against the Cardinal. "We've gotten our rears handed to us the last couple weeks, but that doesn't mean we can't look fresh while we're getting whooped, you know?," said Oregon head coach Mark Helfrich.
There is no official statement on the inspiration for the uniforms, but That Oregon Life received an email from former Oregon Ducks standout Cliff Harris, best known for his quote, "We smoked it all," when asked by an Oregon State Police trooper where the marijuana was during a 2011 traffic stop.
The email, which has been edited for clarification, said "Yo, check this out. I was just chilling at my crib, hitting a blunt, feeling kind of depressed because my Ducks aren't doing so good, right? Then I turned on Netflix, and started watching Portlandia. I knew they were gonna have those Webfoot jerseys on for the Husky game, and I was like "Damn, they should have hipster day at Autzen, you feel me?" So I hit up my boy Royce (Freeman), and told him he's gotta suggest this to the team. So Royce tweeted me back and said the team wanted to do it, and Coach Helf was down with it too. Next thing I know, Uncle Phil (Phil Knight, founder of Nike) calls me and thanked me for the idea, and said they're gonna make the jerseys in time for the Stanford game."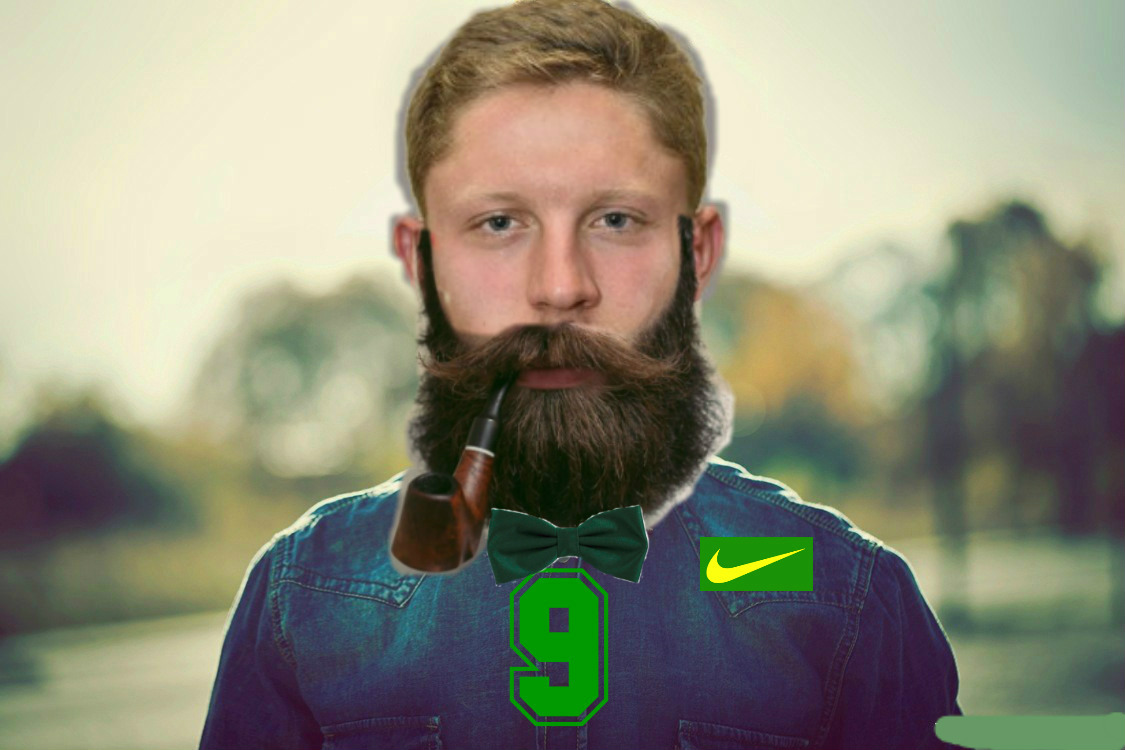 Along with the special gear for the Stanford game, officials from Autzen Stadium plan to offer half-price nachos and Pabst Blue Ribbon beer to entice more people to make the two hour trip down I-5 from Portland for the game.
In the buildup to the Nov. 12 contest, many of the players have already grown quite a bit of facial stubble in preparation for the big game. Team officials have already removed razors and shaving cream from the athletic complex.
That Oregon Life reached out to Oregon men's basketball coach Dana Altman to gauge his interest in hipster-inspired uniforms for his team. "We are already being picked by many publications to be the #1 team in the country. So, no, we're just going to focus on our game and get ready for the long season ahead of us. If it was up to me, they'd rock white shirts, ties and neatly parted hair on the court too."