Last updated on February 21st, 2017 at 08:26 am
Where are the next two storms coming from? Look here. Latest forecasts and warnings at https://t.co/JA1opdyyTk. #wawx pic.twitter.com/hCPyEembHZ

— NWS Seattle (@NWSSeattle) October 12, 2016
If you're planning on making a trip to the coast this weekend, you may consider holding off. For anyone living in the coast area, be on high alert as the weather is reporting what's left of a typhoon is expected to pummel parts of Oregon and Washington over the next several days.
The Nation Weather Service is reporting a pair of strong storms are set to hit the West Coast on Thursday and Saturday. According to CNN meteorologist Dave Hennen, parts of Oregon and Washington could see up to 80 mph winds near coastal ranges on Thursday. The weather service has reported rivers are expected to rise, with flooding remaining most likely in the Olympic Peninsula.
Areas of ponding on roadways will slow Thursday commutes," the weather service said. "Small creeks and streams will rise and flood as well."
What are the possibilities for the windstorm on Saturday? This graphic explains that. There is much we already know, much to learn. #wawx pic.twitter.com/oyq6ecMpkp

— NWS Seattle (@NWSSeattle) October 12, 2016
If this news isn't crazy enough, CNN is also reporting the fierce winds could come back again and hit the Northwest up to 100 mph, and has the potential to match the pressure of a Category 3 hurricane on the Saffir-Simpson Hurricane Wind Scale.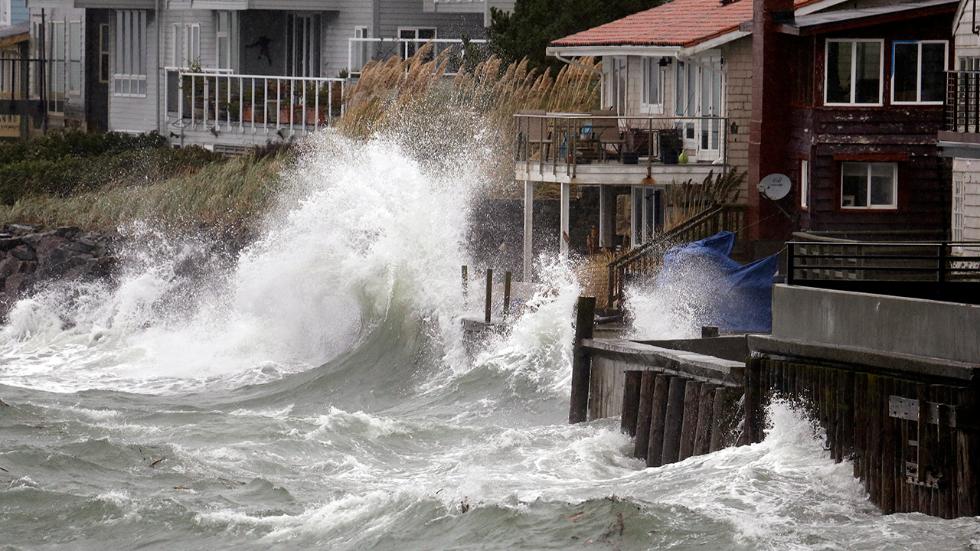 Residents in the coastal areas are being warned to watch out for tree damage due to the high winds, and the weather service said the storm this Saturday could lead to widespread wind damage, power outages and coastal erosion. Wind-related deaths are commonly caused by trees falling onto cars in western Washington.
"(There's a chance for) a worst-case scenario leading to a historical and destructive windstorm for the area," it said. Hennon has also mentioned we could see a third storm pass through the Pacific Northwest next week.
h/t CNN