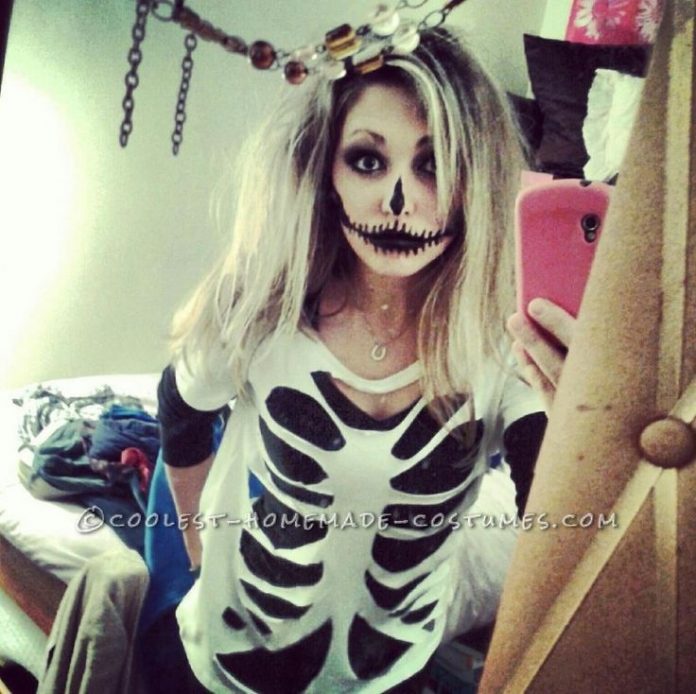 With Halloween quickly approaching its time to get busy pulling together the perfect costume. I feel like every Halloween I wait until the last minute to get a costume together for me and my kids. If you're like me, and want to get buying your costume out of the way this year, we've got you covered.
If you are either broke and on a budget, or you simply don't have enough time to create the perfect DIY Halloween costume, look no further as these costumes are insanely simple.
Here are some high quality Halloween costumes you can make on a budget
1) Error Code costume
This is literally the easiest costume idea ever. Take a sharpie to a white t-shirt and voila! You're a genius.
2)Cord-on-Blue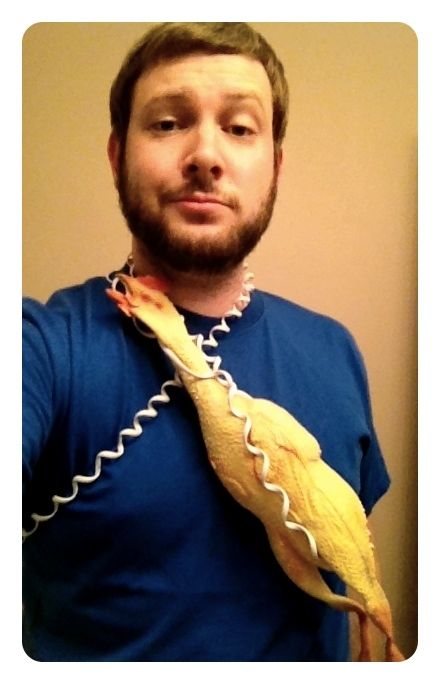 A phone cord, a blue t-shirt and a rubber chicken, word-play anyone? You can grab the rubber chicken here for dirty cheap.
3) Stick figure duck tape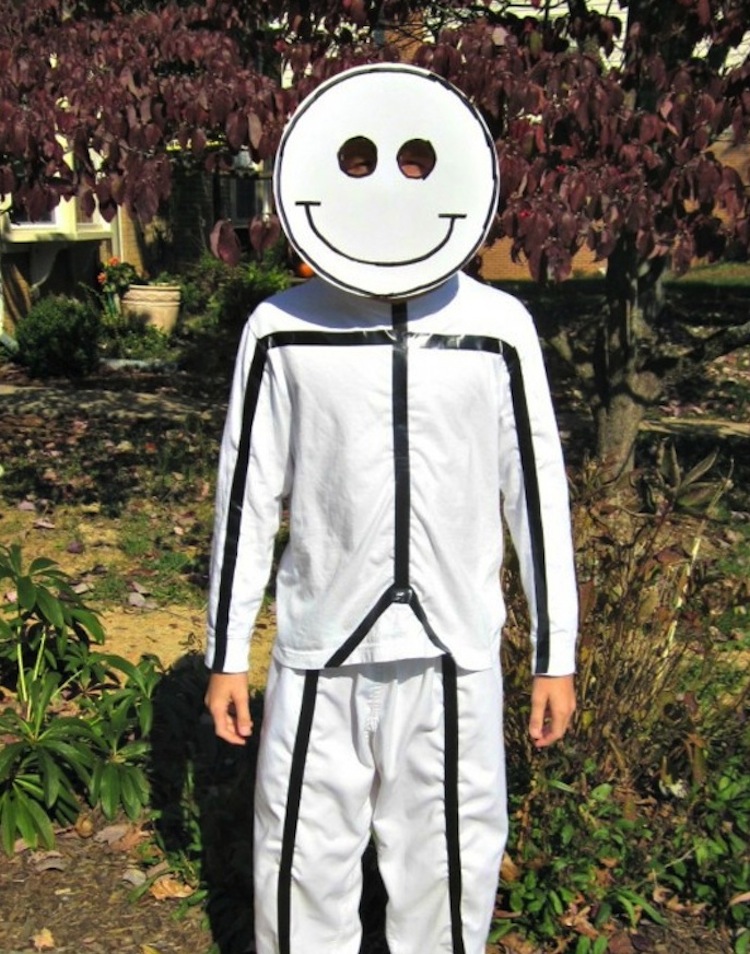 Become a human stick figure with a monochromatic outfit and a contrasting tape color.
4) "Sexy ghost" be careful with this Halloween costume folks, your friends might get jealous of your sexiness.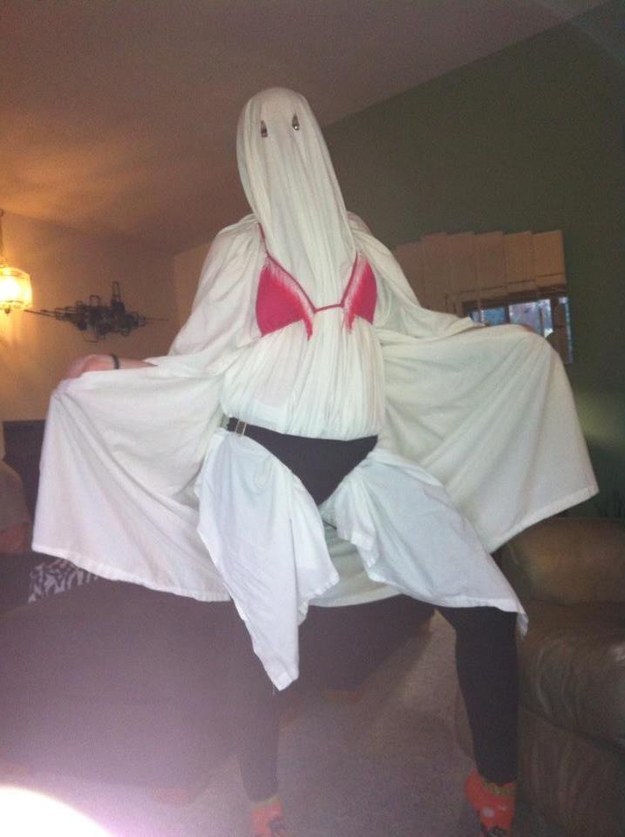 5) God's gift to women
Just in case your friends need a reminder of what a stud you are on Halloween. Grab some gift wrap, and you have the easiest costume ever!
6) Ginger Bread Man aka Chick Magnet
Because there's nothing sexier than a hot ginger on Halloween.
7) Low-budget man (or woman) 
Working with a serious budget on Halloween? Once again, duck tape is GOD.
8) 50 Shades of Grey 
How much do you love 50 Shades Of Grey? This DIY Halloween costume is "bound" to get some laughs.
9) Spooky and sexy Sister Skeleton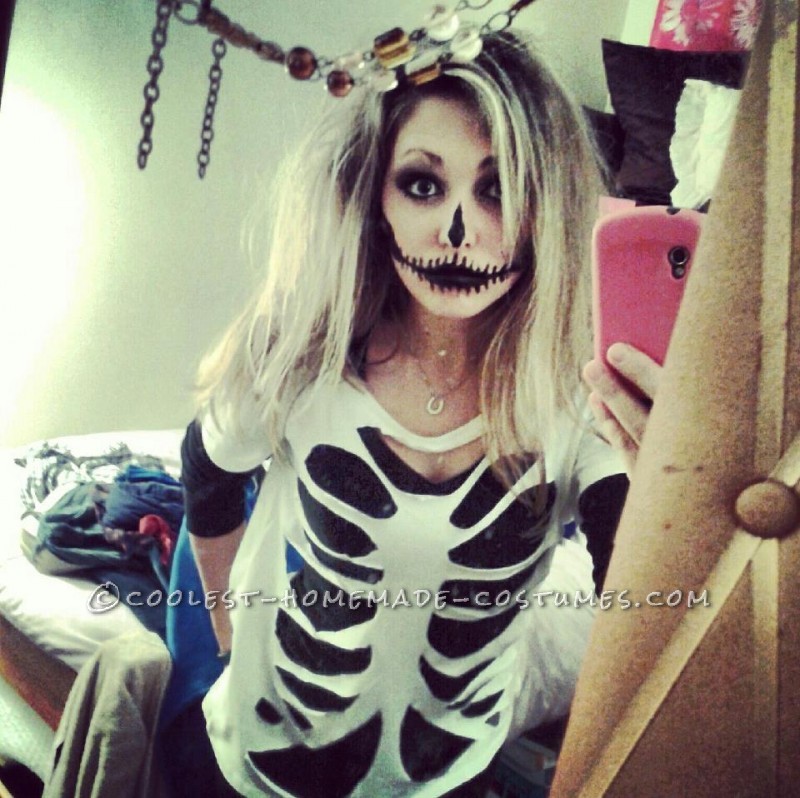 This skeleton costume is very easy and cheap to create. The costume consisted of a t-shirt, under shirt, leggings and make up/ paint. You can either pick a white t-shirt to cut with black under clothes or the opposite. Simply turn your t-shirt inside out and then draw the outline of the rib cage of a skeleton and then simply cut on the lines.
When drawing the outline try not to use a thick marker or something that will bleed through your shirt (if using white shirt). This should only take you about 20 minutes to draw and cut the design. After making the shirt comes your hair and make-up. You can go with a dark smoky eye and then paint a black skeletal facial expression.
10) Pot-Head Halloween costume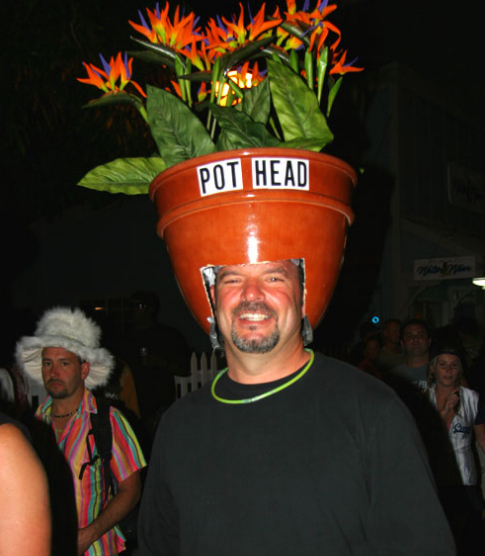 Only real pot heads can sport the pot head costume on Halloween!


Now you have no excuse to NOT dress up for Halloween. You're welcome!