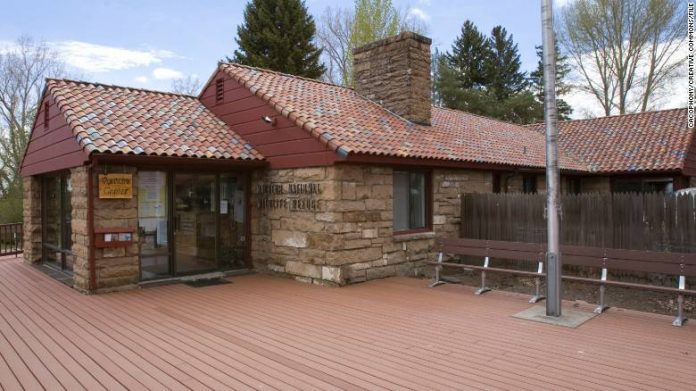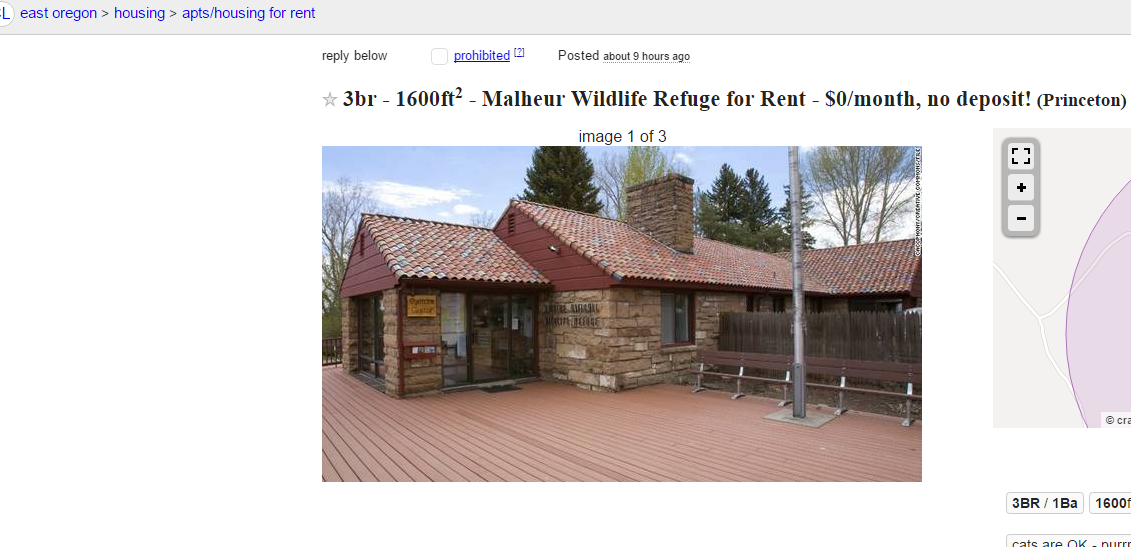 Well this may be the funniest thing you've seen all day. In light of the seven leaders of an armed group who took over a wildlife refuge in Oregon earlier this year being found not guilty, it appears someone has posted a Craigslist ad for free rent at… You guessed it, the Malheur Wildlife Refuge in Oregon.
The hilarious ad reads:
Quaint, stone cottage in beautiful, country setting! 3 bed, 1 bath (3 if you count 2 latrines dug out by our last tenants) with spacious patio and breathtaking views!
Comes fully furnished with some chairs and maps, and over 4,000 sacred Native-American artifacts! No deposit necessary so don't worry about the artifacts (our last tenants didn't)!
Tenants recently moved – Malheur National Wildlife Refuge is AVAILABLE NOW!
Call FBI to schedule viewing! If no one is there for the open house you can probably just stay.
Rent is $0/month!
No deposit!
All races welcome to apply! But can only guarantee safety for you-know-which-one (wink-wink).
Bring your own snacks, and check out the official Craigslist posting here.