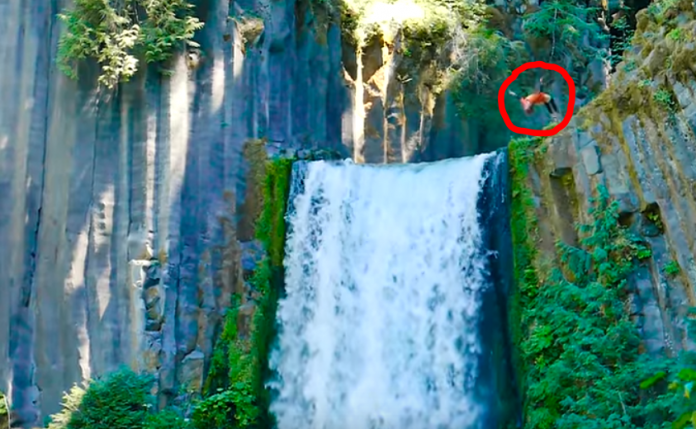 Toketee Falls is a waterfall in Douglas County, Oregon, on the North Umpqua River at its confluence with the Clearwater River. It is located approximately 58 miles east of Roseburg near Oregon Route 138.
Toketee (pronounced TOKE-uh-tee), is a Chinook Jargon word meaning "pretty" or "graceful". The falls was officially named by a United States Board on Geographic Names decision in 1916, over alternate names Ireland Falls and Toketie Falls.
I've never thought about cliff jumping off here, but these crazy dudes went for it and made this video. While these guys probably have a lot of experience under their belt, we don't recommend you go out and try this yourself.