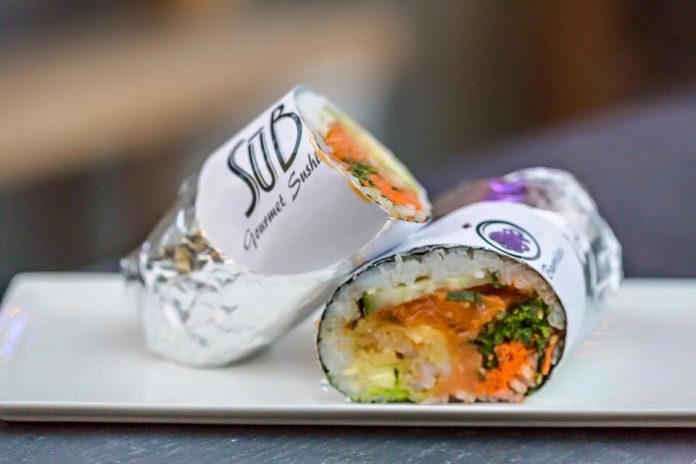 Just hearing the word sushi makes me instantly start to salivate. Sure, sushi may not be for everyone, but for me I simply can't get enough. The first time I saw a sushi burrito in my newsfeed on Facebook, which is commonly referred to as a Sushito, I knew I had to have one of these bad boys.
The good news for me is, I recently discovered we have not only one but two spots to grab a Sushito in the Eugene area. The same owners of SuBo in Eugene, Toby and his wife Abby, also own Unami Sushi & Asian Grill, in Springfield, Oregon.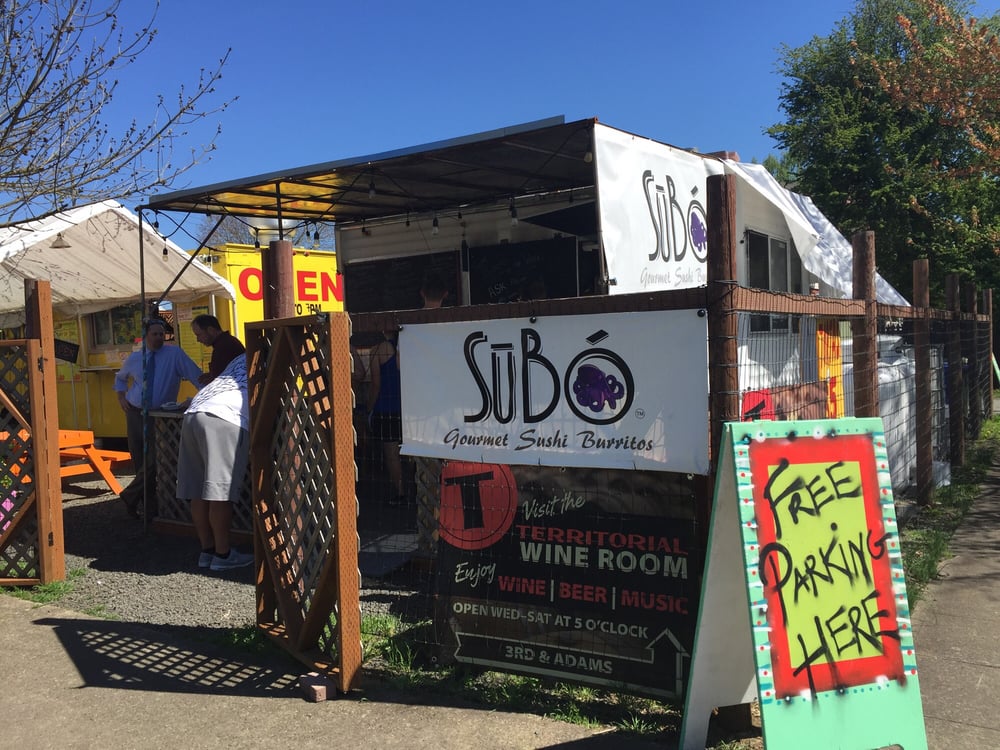 Think rice, veggies, cream cheese, all the delicious goodness you get in regular sushi, but wrapped in soy or seaweed to make a perfect sushi burrito.
The idea originated from a customer who had drove through asking for a sushi burrito. Toby had thought this person was confused, as Unami Sushi in Springfield was a Mexican restaurant at one point.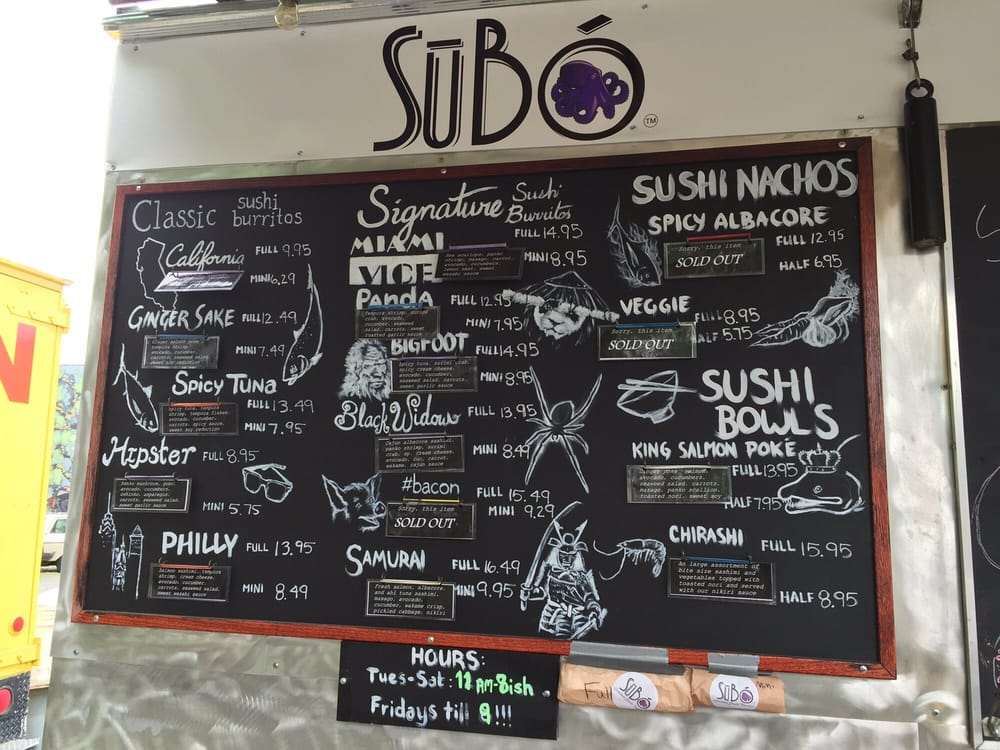 He quickly realized this person was not mistaken, and he absolutely wanted a sushi burrito like had had tried in California. Toby figured if it was popular in California, of course, it'd probably be a hit in Oregon. And he was right, as I know in my own circle alone how many people love his sushi burritos.
After he experimented a bit with recipes and combinations, the sushito was exactly what he wanted for Unami. Him and his wife have lived here since June 2013, after moving to Oregon from Montana, where he previously owned Montana's award winning 2nd Street Sushi.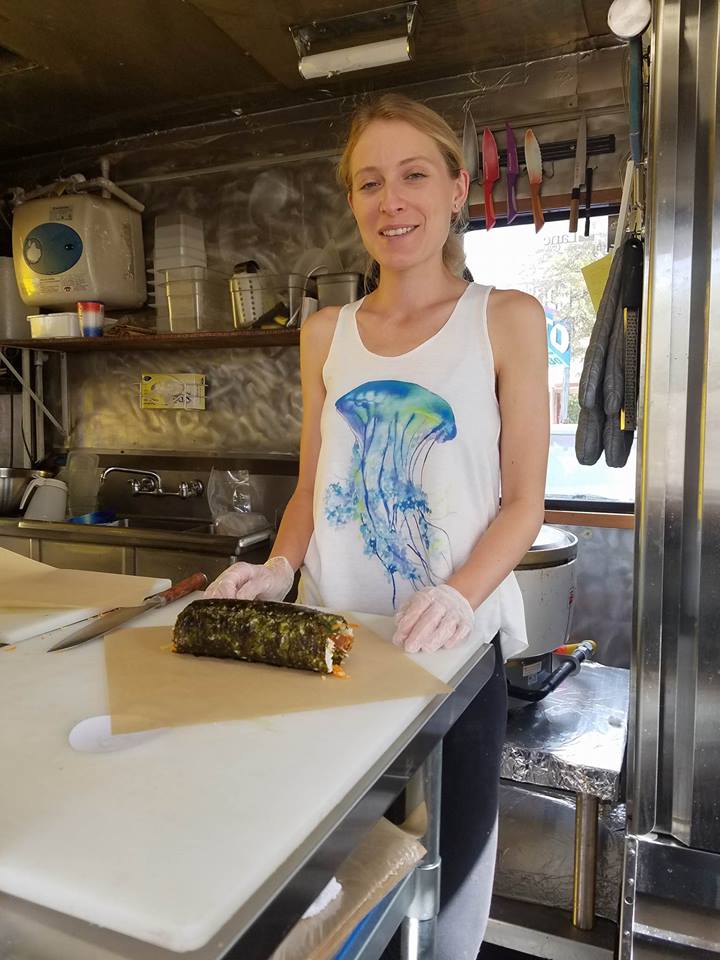 If you are looking for a healthier alternative to the usual greasy heart attack garbage food, treat yourself to one of these seriously delicious sushi burritos. Earlier this afternoon, I finally got a chance to drop by SuBo in Eugene, and the sushi burrito I tried was as good if not better than I had expected. I went with their California Burrito, and I can't wait to go back and try another one of their popular burritos. They offered quite the variety of sushi burritos, with at least 19 on the menu.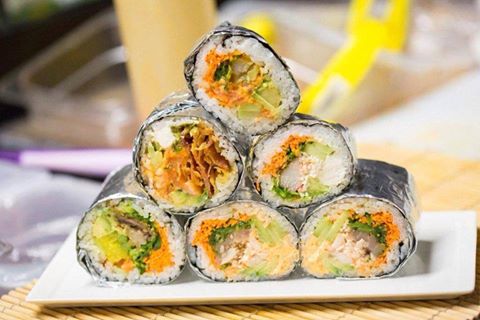 Where can you get your Sushi Burrito?
Unami Sushi & Asian Grill
Address: 4205 Main Street, Springfield, OR 97478
(541) 505-8962
SuBo
Address: 1069 W 3rd Ave, Eugene, OR 97402 (across from Ninkasi)
(541) 735-1051