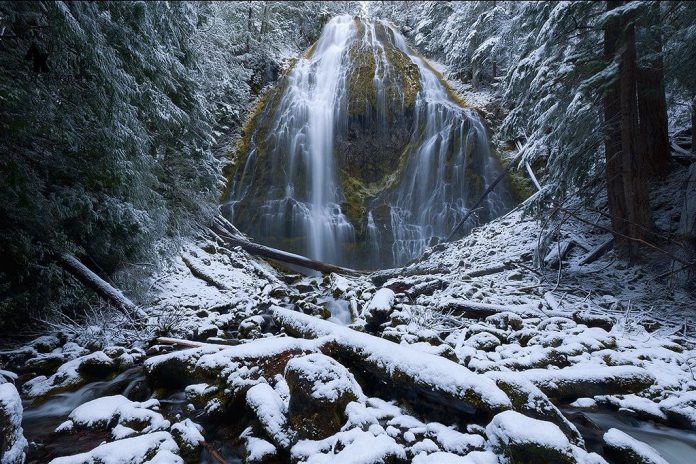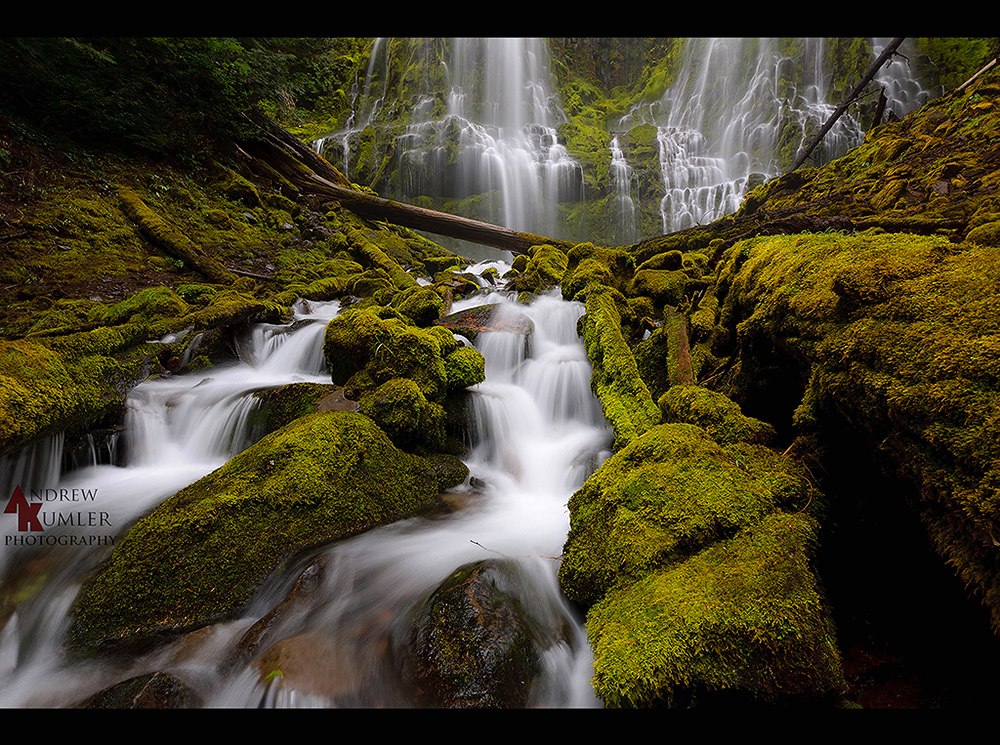 There are literally endless places to explore in Oregon. We are in no shortage of insanely gorgeous waterfalls, and Proxy Falls is just one of many incredible places to hike and visit.
Proxy Falls is not only one of the most photographed waterfalls in Oregon, it's easily one of the most photogenic waterfalls in the entire country. If you've ever had one of those awesome scenic calendars on your wall, there's no doubt you have certainly seen photos of this dazzling cascade.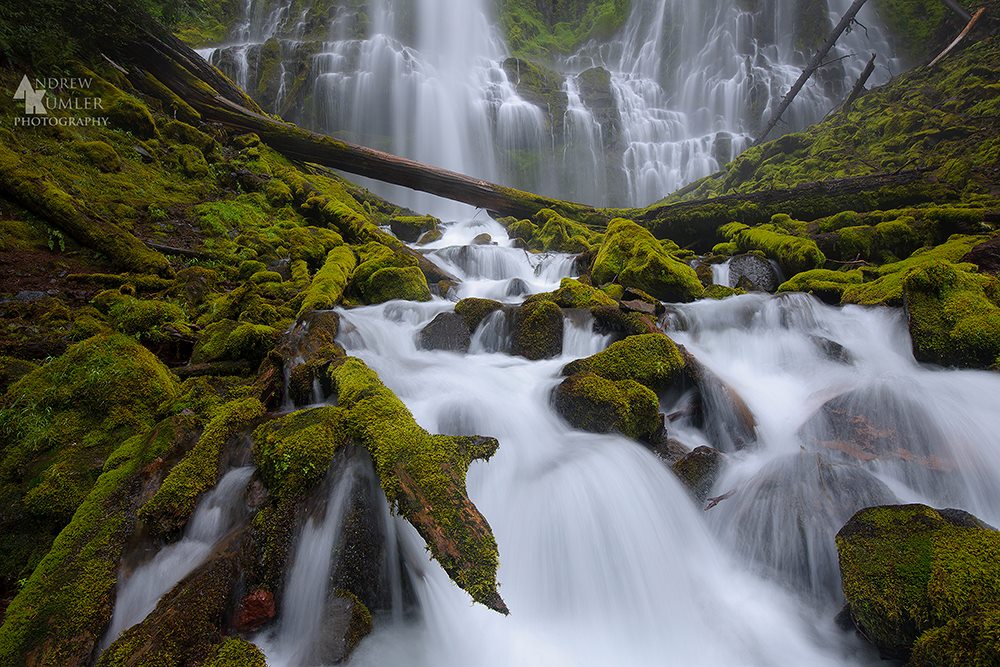 This beautiful spot is fed by springs on the shoulder of North Sister, with Proxy Creek breaking over a wall of columnar basalt liberally marinated in mosses, and over 200 feet of impressive waterfall spreading across the rocks.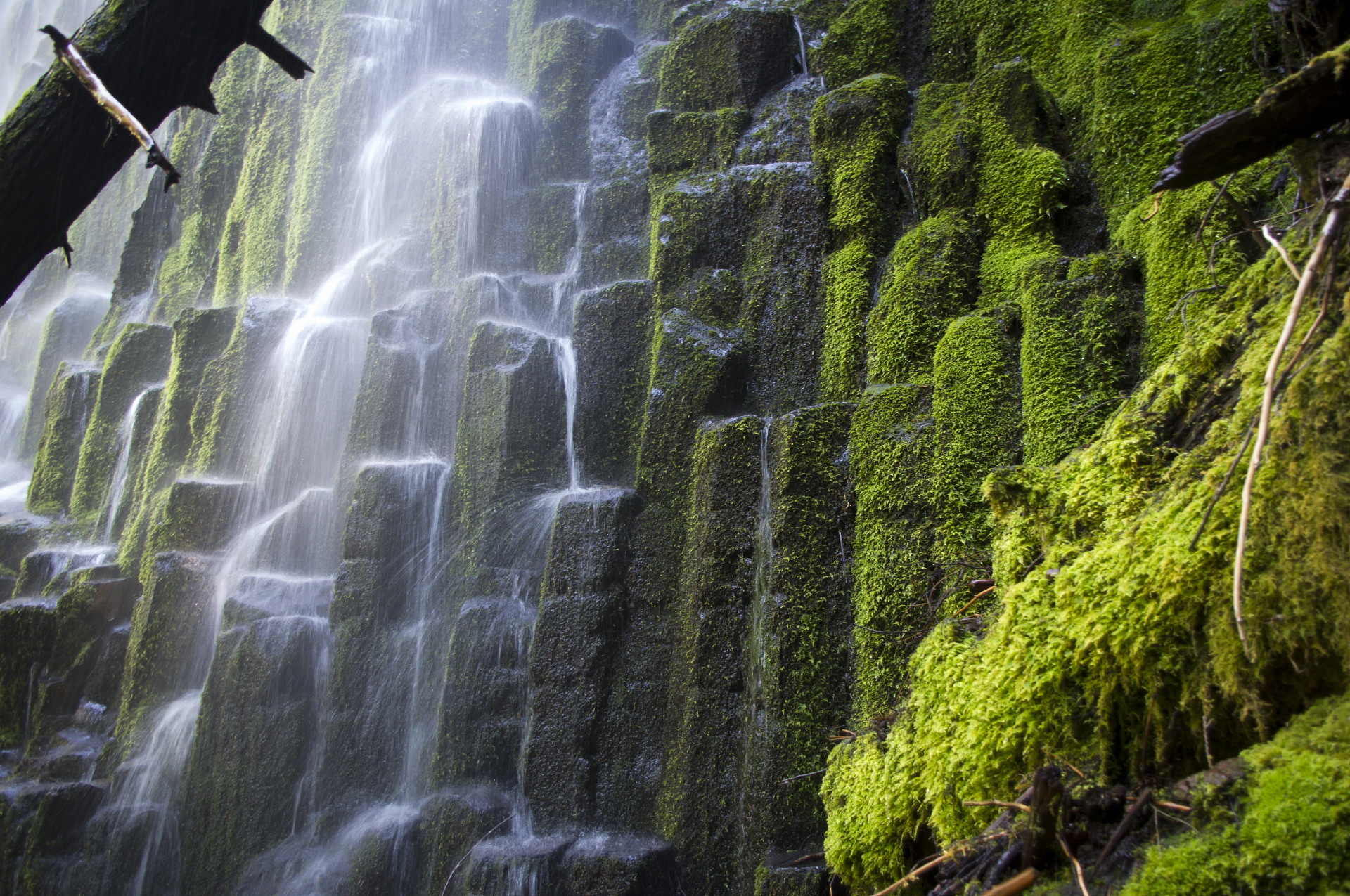 The Trail begins at the marked trailhead along Hwy #242. Midweek mornings are the best time to visit with less people around.
This easy hike is an easy loop totaling about 1.5 miles (2.4140 km), and while beautiful all seasons Proxy Falls is especially beautiful during the fall season. The trail is also said to be dog-friendly, and visitors are welcome to bring their furry little friends. There is a day use fee area which will set you back $5 per vehicle.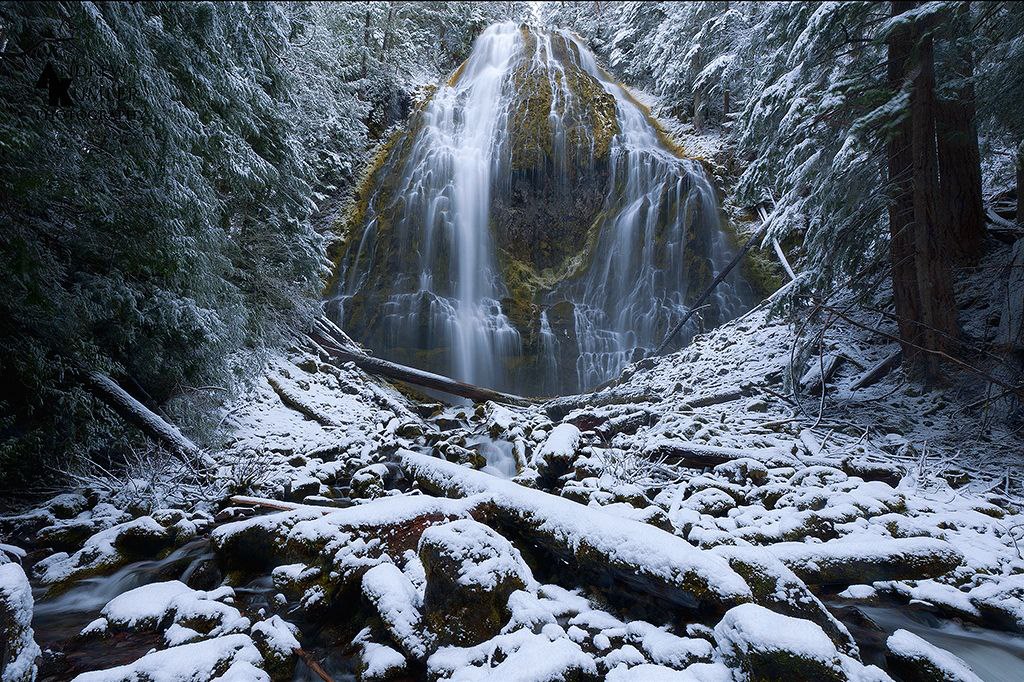 Oregon Department of Transportation closes the snow gate during winter which effectively cuts off vehicle access to the trailhead. The lower snow gate usually closes in late November, so before heading out this winter check with ODOT or the Forest Service for exact dates.  If you can hike up from the lower snow gate and are willing to snow she the trail – Proxy Falls offers a great reward. You will most likely be alone hiking during this time.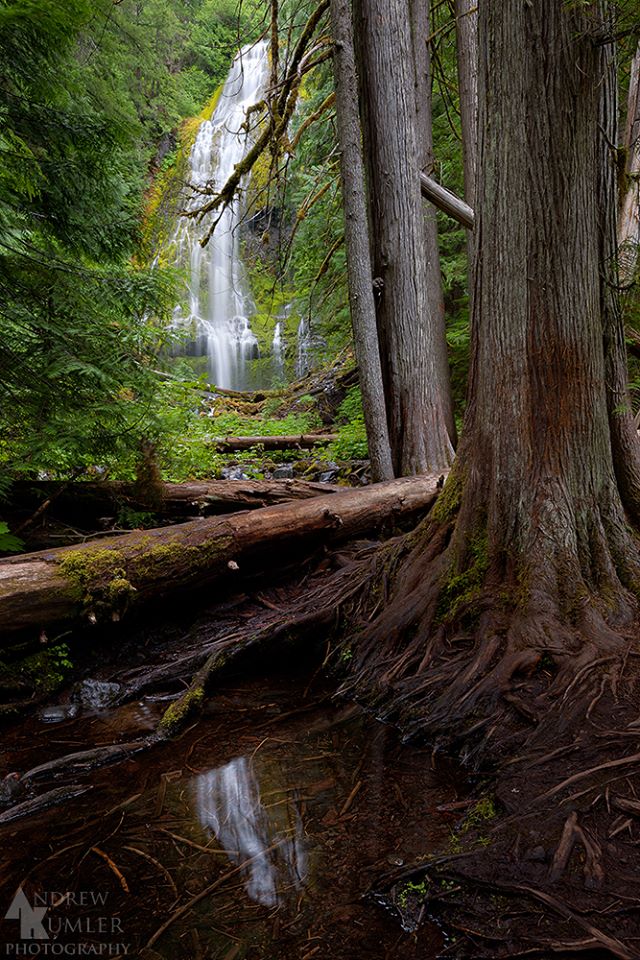 "Proxy Falls is one of my favorite hikes. Lots of color in the fall. Take the longer of the trails to have the best experience. As the trail meanders through the old lava beds make sure you are wearing sturdy shoes. This is an easy hike and so it is perfect for a family outing."- Janet Auxier, Adventure Specialist
"This is my pick for a family hike. Easy enough for the little ones and diverse enough to keep adults interest at a child's pace. This is a very popular summer hike so be prepared to share the trail with other adventurers." – Samara Phelps, Portland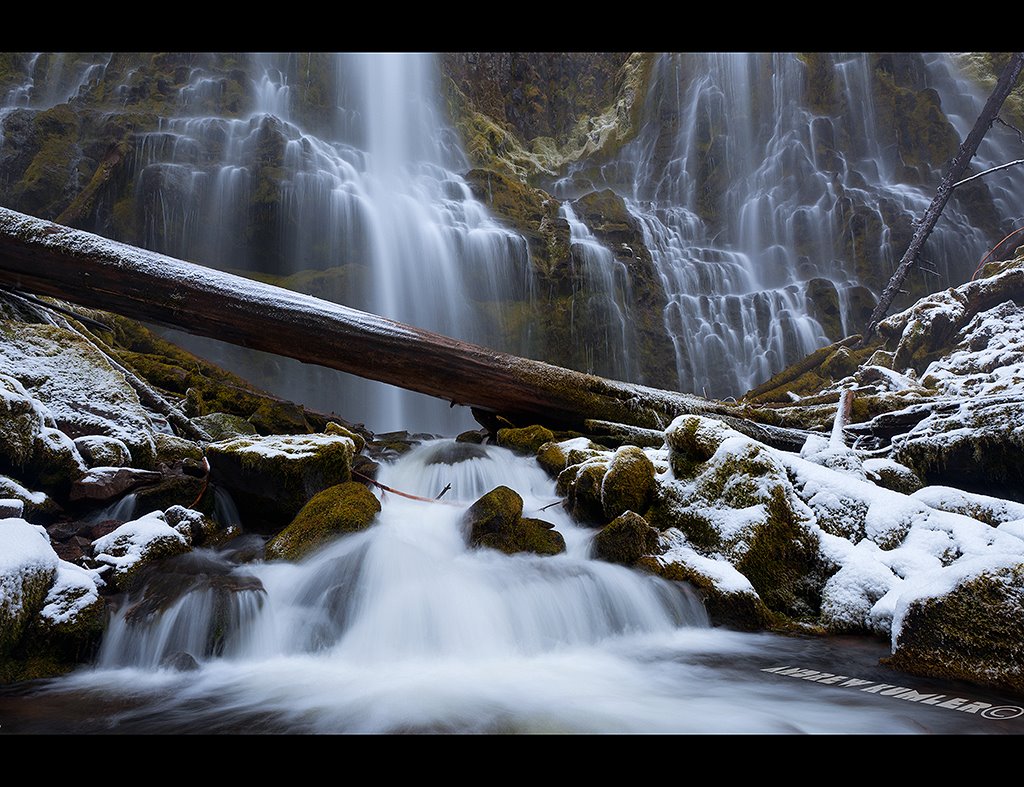 Directions to get to Proxy Falls
Located along the McKenzie Pass Highway. From the junction of Highways 126 (McKenzie River Byway) and 242 (McKenzie Pass Highway), follow Highway 242 east for 6 ½ miles to the well signed Proxy Falls trailhead. The trail to the falls is set up as a loop, and we suggest hiking in the opposite direction from what the signs state. Following the trail in a clockwise fashion leads hikers to Upper Proxy Falls first, saving the better of the two falls for last. Going in this way, Proxy Falls is reached after 2/3 of a mile of easy walking (following the signs as indicated, hikers will reach the falls in approximately ¾ of a mile of walking). Scramble trails access the base of the falls from the developed viewpoint.
Other fun activities nearby
Take a scenic drive along Hwy 242 through barren lava fields to the castle-like Dee Wright Observatory.
The famous Pacific Crest Trail is close by
Soak in the relaxing Belknap Hot Springs next to riverfront grounds and beautiful lodging and campsites.
Stop at Three Creeks Brewing in Sisters for great beer and food!
Also make sure to check out Andrew Kumler Photography on Facebook! We'd love to give a huge shoutout to Andrew and a special thanks to him for providing the incredibly gorgeous photos he has provided to make this article possible. Make sure and head over to Facebook and follow his page for more!