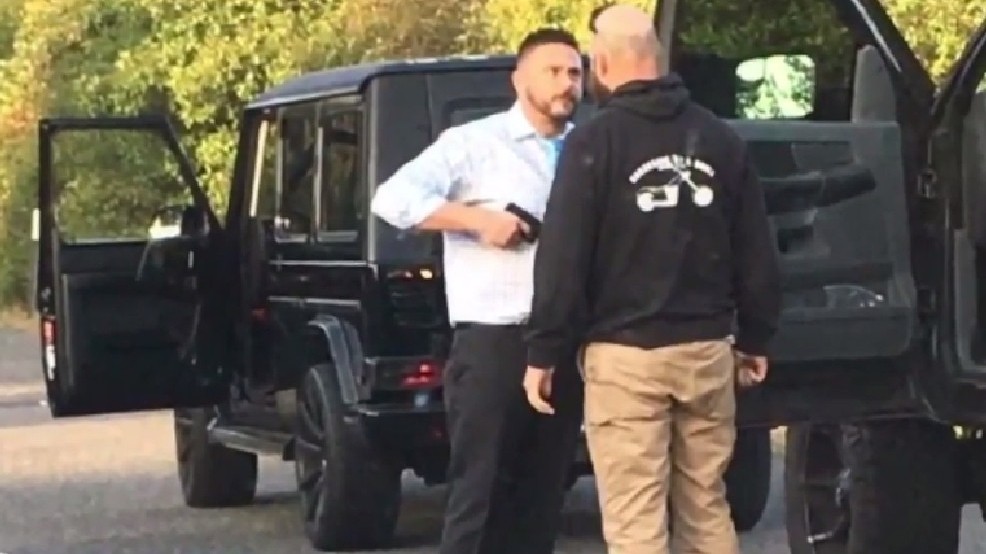 If you're not man enough to handle a little road rage, just be like this Oregon City "man" and pull a gun. At one point he pointed his piece at a driver during a road rage incident last Friday, near Oregon City. After photos and recordings of the incident spread like wildfire on social media, 38-year-old Bradlee J. France of Oregon City was arrested around 7:30 pm on Tuesday.
The incident was originally reported by off-duty firefighter Rush Ceperich on Interstate 205. Ceperich was on his way to work in Portland when he saw a black Mercedes SUV suddenly stop in the southbound shoulder. Thereafter he saw a dust cloud and a Dodge pickup stopped directly behind the Mercedes. It was his photos and video that finally got the man busted.
According to Oregon State Police, France was identified by his black Mercedes with the help of the public. The firefighter had spotted France's vehicle near Stafford Road. After Clackamas Couty sherrif's deputies saw France driving his Mercedes nearby, they pulled him over on Willamette Drive in West Linn.
When troopers arrived at his home, they found a Glock 19. France was taken to the Clackamas County Jail and faces charges of menacing, disorderly conduct and pointing a firearm at another person. His bond was set at $14,500.

h/t KATU