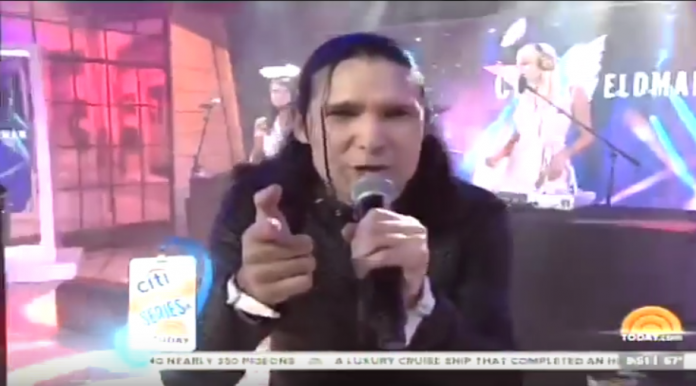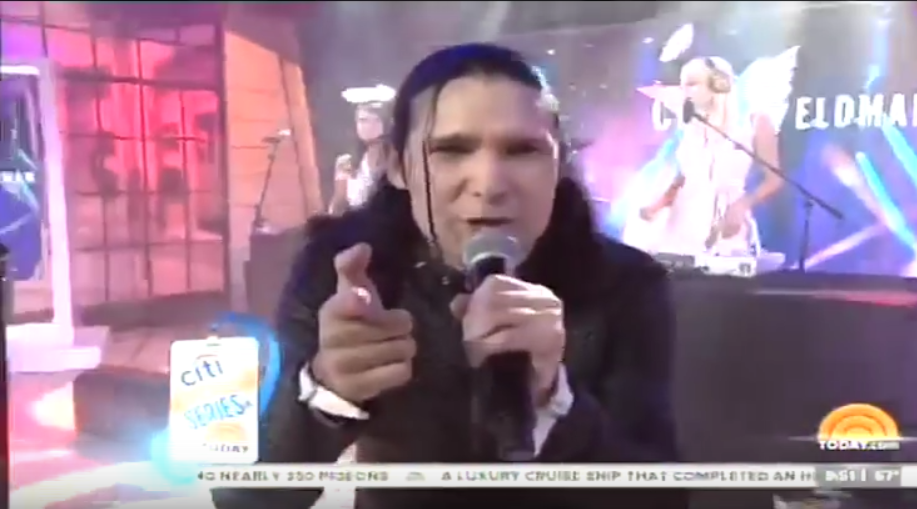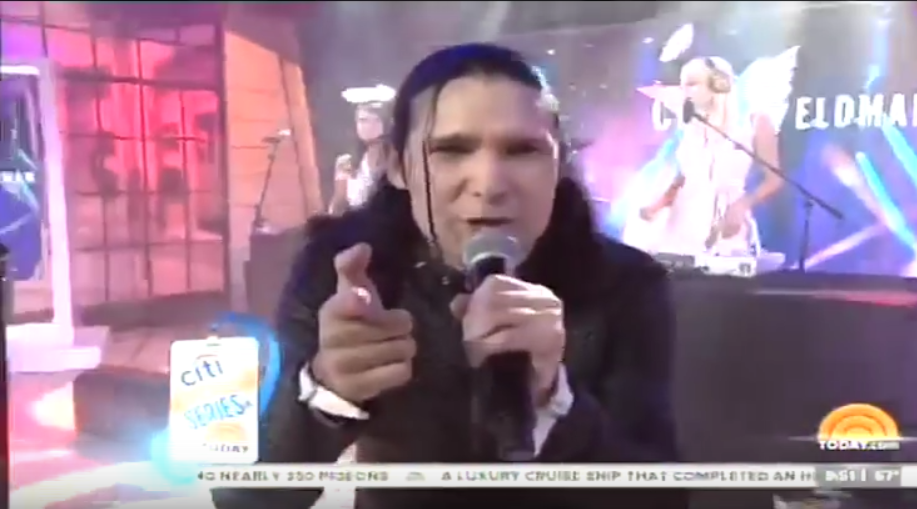 As an eighties kid, I loved Corey Feldman. How could you not? The Goonies, The Lost Boys, and License to Drive were some of the greatest movies of their time. It's not like I don't still have love for the guy, but what the actual fuck is he doing on the Today Show this morning?
I understand he has passion, and strives to have a really cool band… But maybe he should start by getting an actual band? Come on man, the attempt at dubstep alongside the girls in the back with guitars… Are they even playing their instruments?
It's extremely awkward from the get-go. Before Feldman starts jammin' out, he's asked about his Michael Jackson dance moves. He quickly addresses the host of the show, reminding him that as MJ was his idol, and his moves are only similar as they grew up together. The reality here is that, well, your rip off MJ dance moves combined with trying to sing at the same time just make the whole thing… Extremely painful to watch. And who the fuck is Doc Ice, muttering those weak flows into the mic?Maybe stick to Lost Boys sequels? No, on second thought, don't do that either.

And apparently, this would be the official new video, with Snoop. Except you never actually see Snoop in the video.