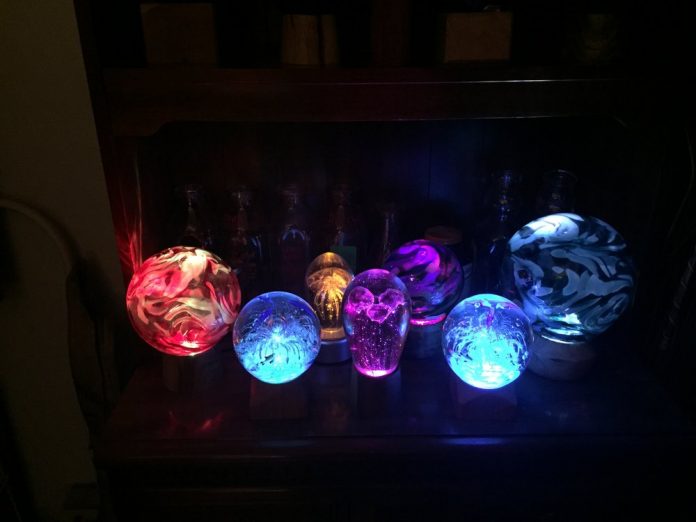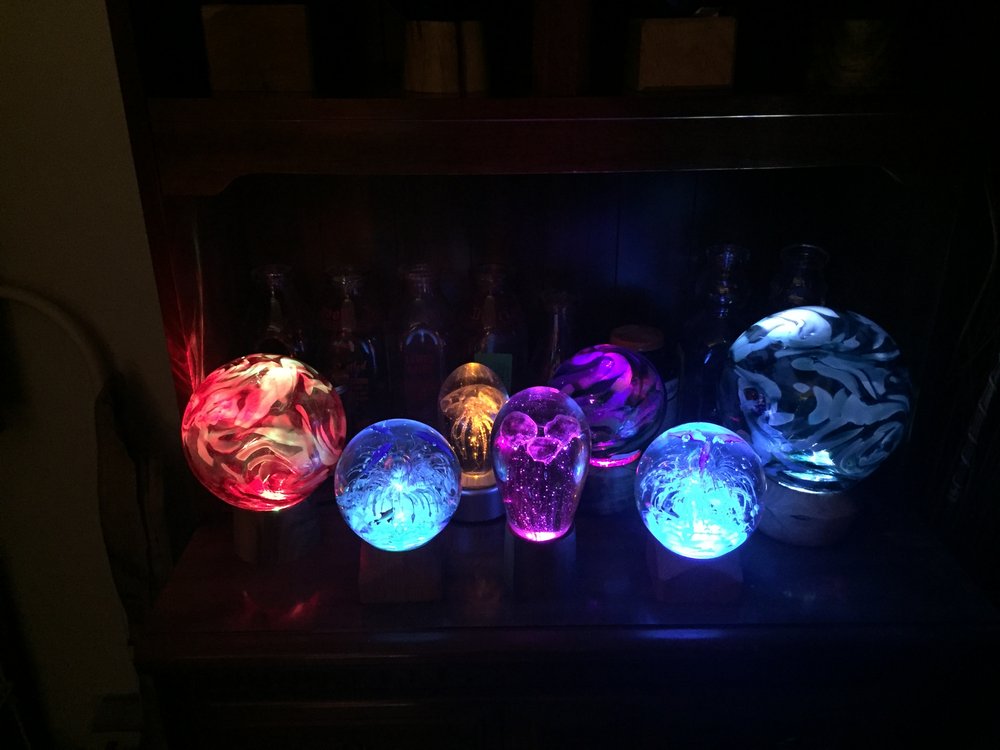 If you plan on doing the glass float treasure hunt in October on the Oregon Coast, you will definitely want to check out 101 Coastal Creations while you are visiting. You will be dazzled after stepping into this charming little shop, which was established in 2013.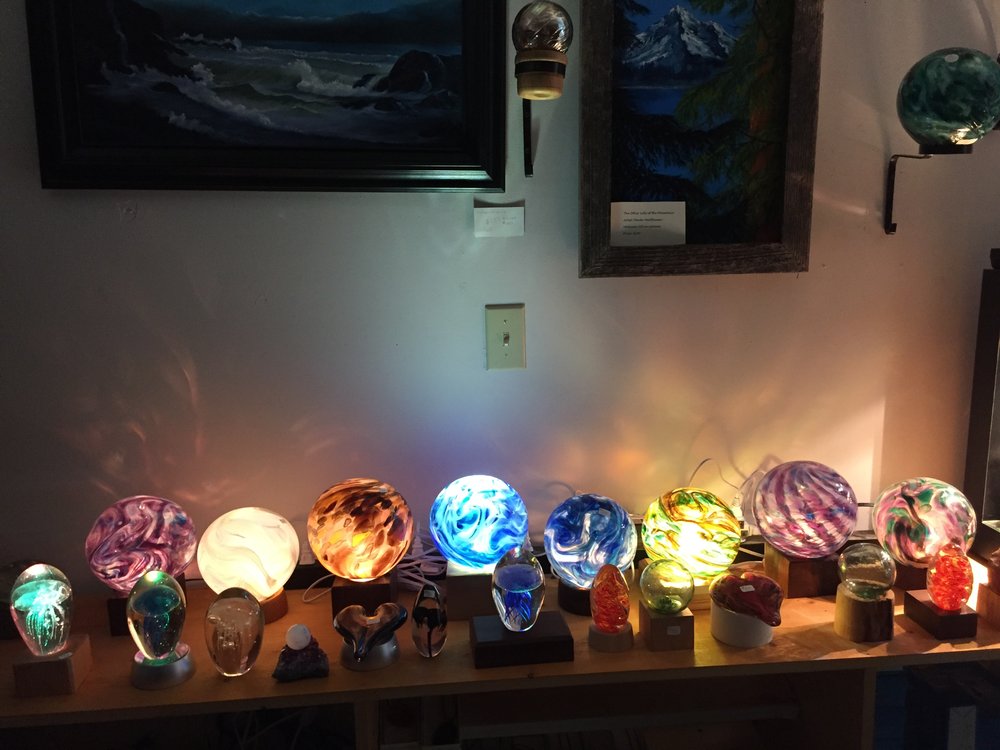 101 Coastal Creations is in Lincoln City, at 4840 SE Hwy 101. When stepping in, you will be surrounded with a remarkable variety of handcrafted items. As far as I know, Tim, the owner, is the only person who makes and sells light-in glass floats. Personally, I would love to have a few of these around my home.
The unique light-in glass floats(that come with perfect little stands) aren't the only handcrafted items you will find here either! Tim carries a vast and eclectic variety of items, from art, to handmade jewelry, paintings, and lavender products.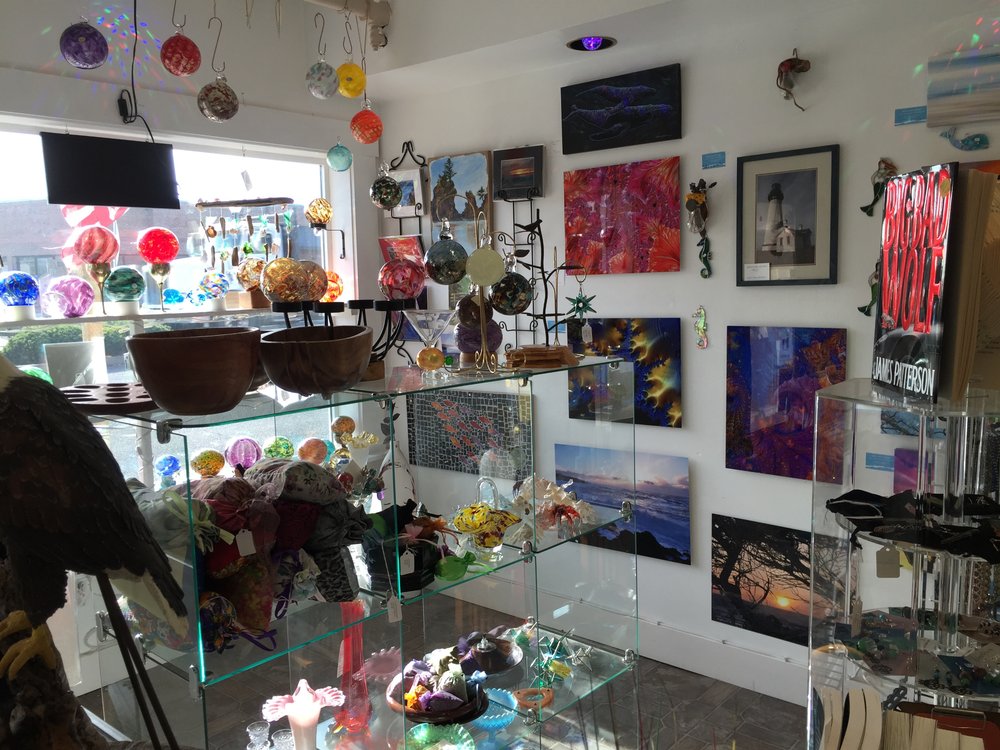 The various patterns, colors and texture in the glass distinguish each float as it own unique piece of art. There is something for everyone in this shop, and Tim and Marie are some of the friendliest people you will meet on the Oregon Coast.
Next to finding a full sand dollar, every beachcomber dreams of finding a glass float on the sand after a storm. Traditional glass floats usually come from Japanese fishing nets and travel thousands of miles before touching Oregon Sand!
Have you ever checked out this shop? Let us know in the comments!