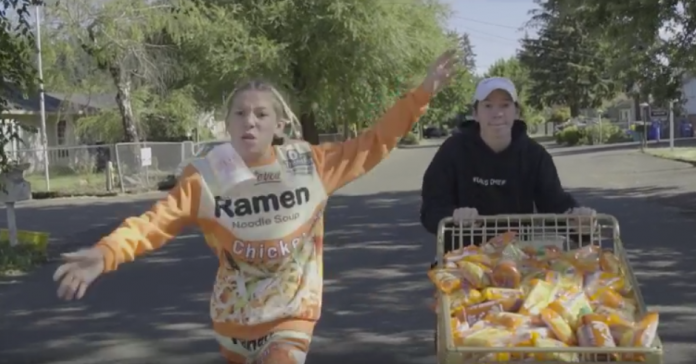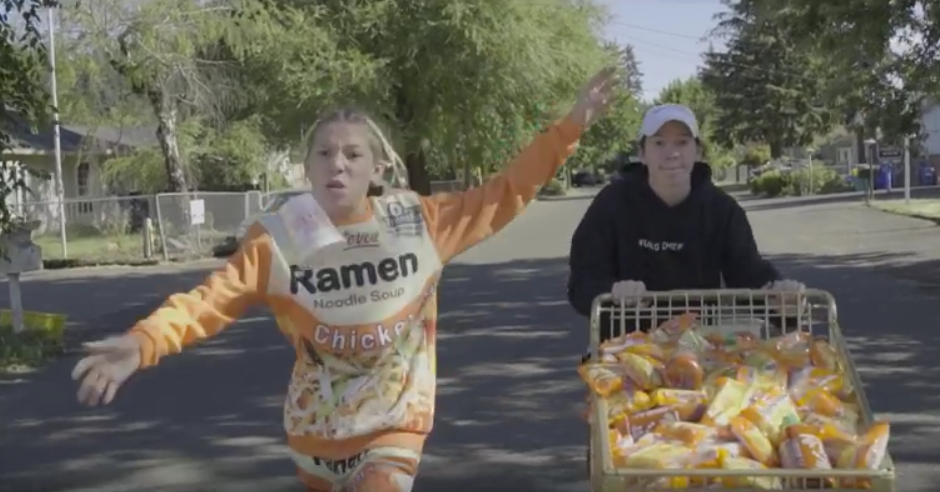 This is every broke college kid's anthem right here.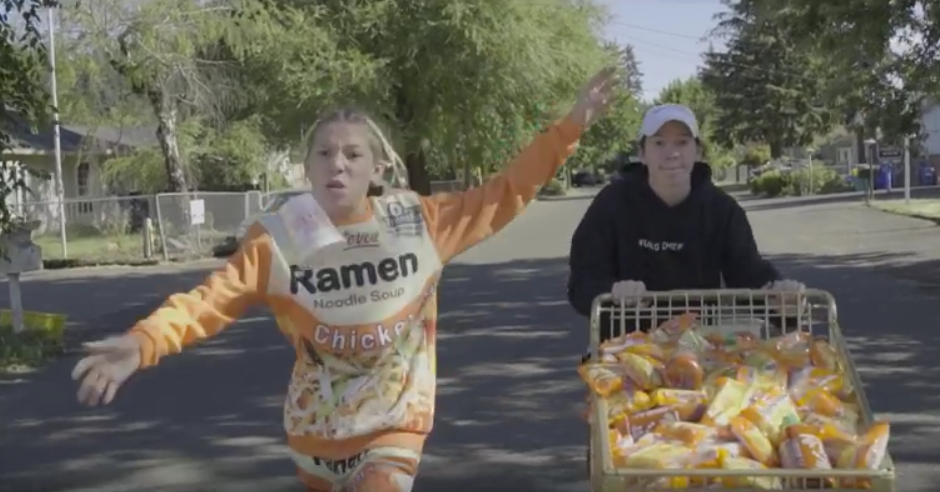 I won't pretend to know what I'm talking about when it comes to reviewing music. Hell, I don't write for Rolling Stone, and I can't tell you what the latest and best hip hop is right now. To be honest I'm getting old, and as a busy single father I really don't pay much attention to it. Nonetheless, I still love music and after coming across this video tonight I couldn't stop playing it. At least 5 times. I played it until I jumped out of bed in my boxers to write this up, because I'm laughing my ass off and it gets funnier the more I watch it.
I have some questions for ¥ung ¢hef and Doughboi. First off, where the hell do you find that Top Ramen gear? Because I need that shit. Ok, I wouldn't really wear it, but maybe like on Halloween or something because that outfits legit. Secondly… Do any of the other Top Ramen flavors go good with Sriracha? And those beats are pretty sick, I feel like someone important in the music biz needs to sign them just for this song.
Oh yeah, if you can't already tell, the videos shot in Portland. That we do know. Also you really gotta love the diss on Cup O'Noodles, as he raps "ya'll puttin peas in the cup, no thanks" and proceeds to kick the cup out of the grocery cart which is jam packed with chicken Top Ramen and Sriracha.
Enjoy, and share this damn video because in a week it has over 130k views, and it deserves a million views already. Also, at around 1:19 into this video don't miss that Owen Wilson wow. Anyone else feeling inclined to go grab a grocery cart full of chicken Top Ramen and Sriracha?
More music from their soundcloud here.